SVETLANA IMA5-320D Pulsed X-Ray Tube (ИМА5-320Д)
Tube générateur de rayons X pulsés
Gepulste Röntgenröhre
Pulsed x-ray tube with a coaxial EEC (explosive emission cathode) designed for a voltage of 320 kV and intended for x-raying of materials. In order to run it, it has to be immersed in high voltage transformer oil, or fluorocarbon insulating fluid.
This tube is used in the Arina-05-2M, and the Arina-3 machines, used in the field of the industrial X-ray photography and particularly in the field of the arterial oil pipeline and gas-main welded joints control. It was originally developed as part of the Russian nuclear warhead inspection protocols.
See also • Voir aussi • Siehe auch : SVETLANA IA6 Pulsed X-Ray Tube (ИА6)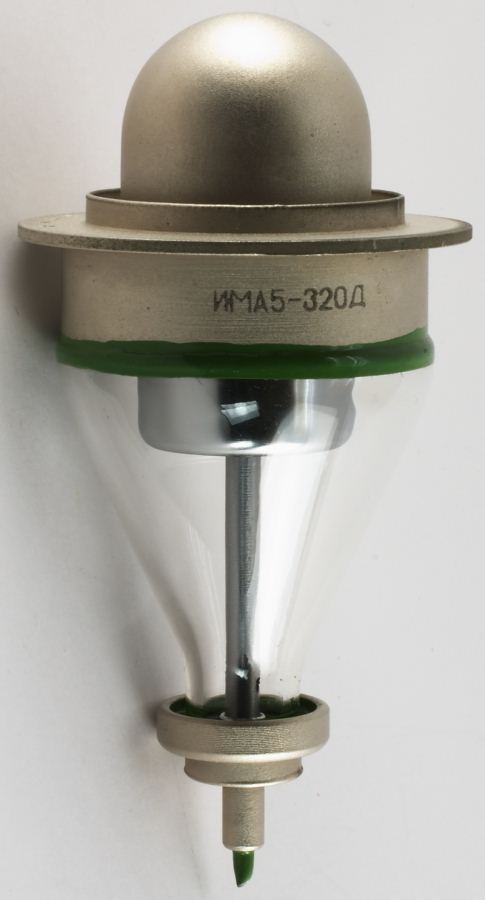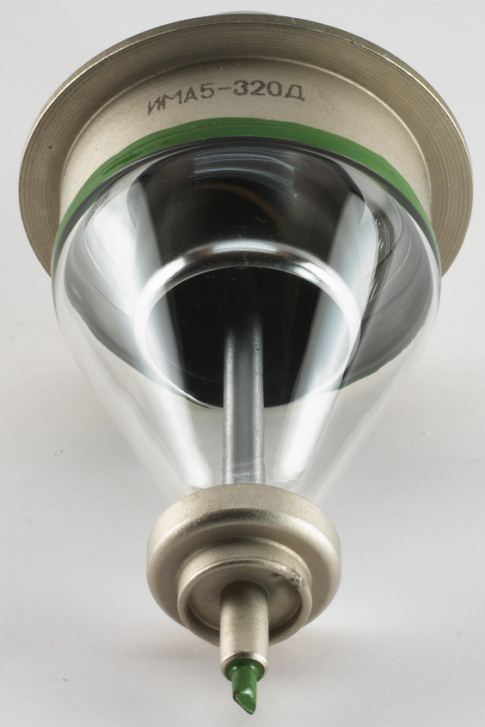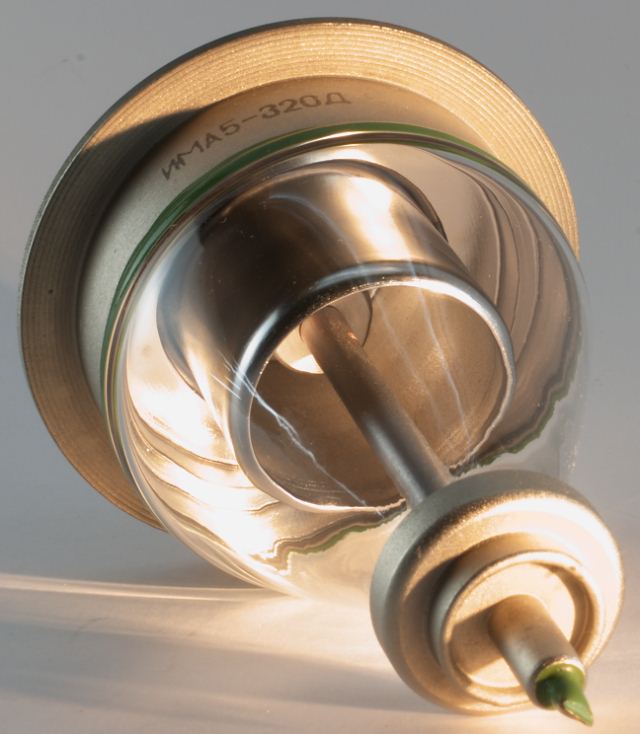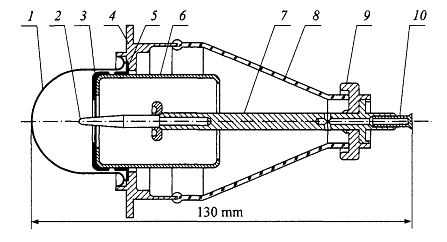 1 — Kovar dome output window
2 — Anode (tungsten rod of diameter 4 mm with one end sharpened to form a cone)
3 — Blade cathode shaped as a disk, made of 20 µm-thick tungsten foil
4 — Flange, electrically connected to the cathode
5 — Ring
6 — Steel screen (its main purpose is to prevent deposition of tungsten vapors on the glass bulb
7 — Steel rod
8 — Glass insulator
9 — Small flange
10 — Exhaust tube (thin-walled copper pipe)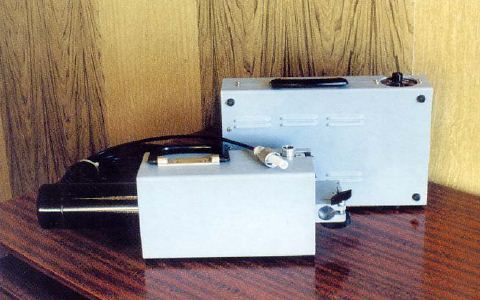 Flash X-ray Apparatus ARINA-05-2M
---
Le contenu de ce site est sous copyleft

The content of this site is under copyleft

Der Inhalt dieser Website steht unter Copyleft