Miniature X-Ray Tube
Tube à rayons X miniature
Miniatur-Röntgenröhre
This very small tube is actually a 5642 EHT diode, with a lead shield that covers about half the tube and a window that is just under 1/4 inch. When the heater wires are connected together and the tube is supplied with a voltage of 25 kV, a small amount of X-rays is produced, sufficient to be detectable using a dosimeter.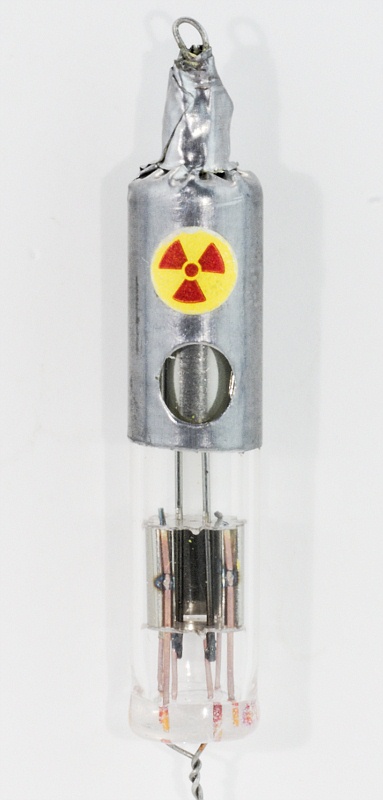 Hauteur • Height • Höhe : 54 mm • 2" 1/8
Diamètre • Diameter • Durchmesser : 10 mm • 3/8"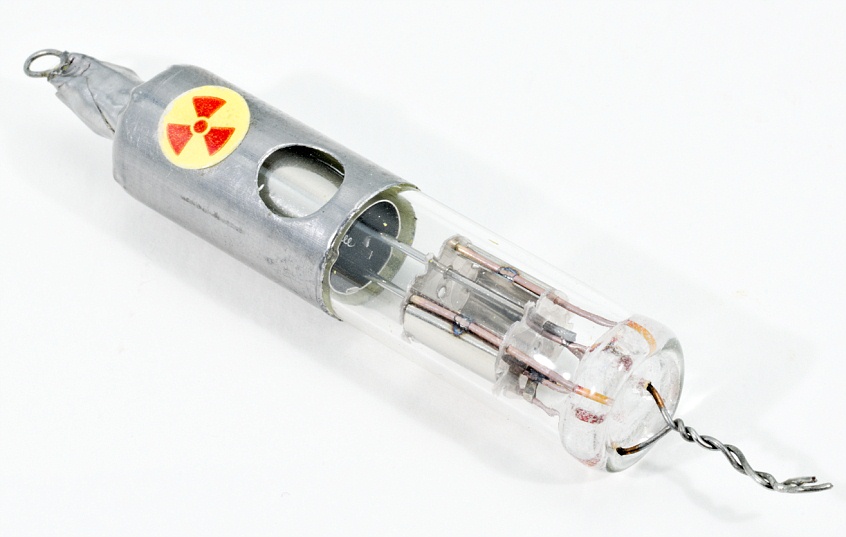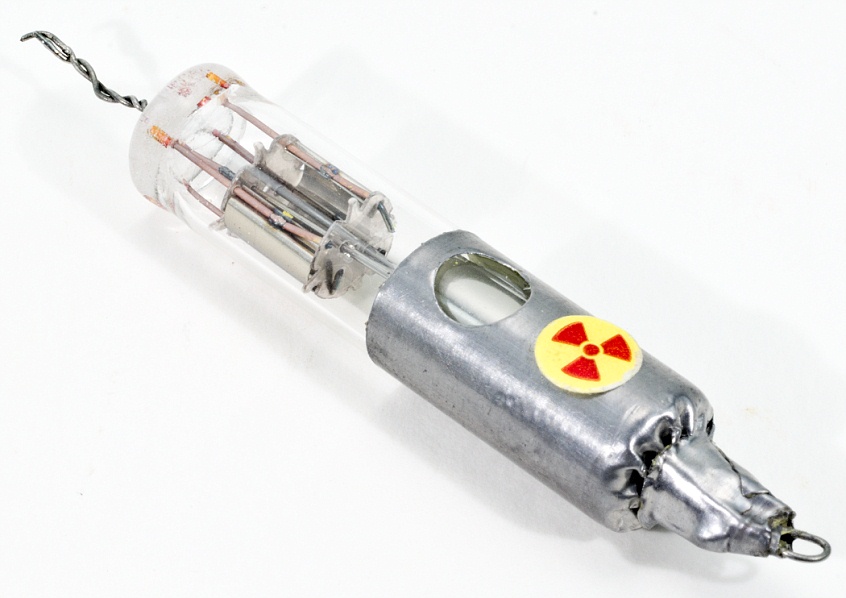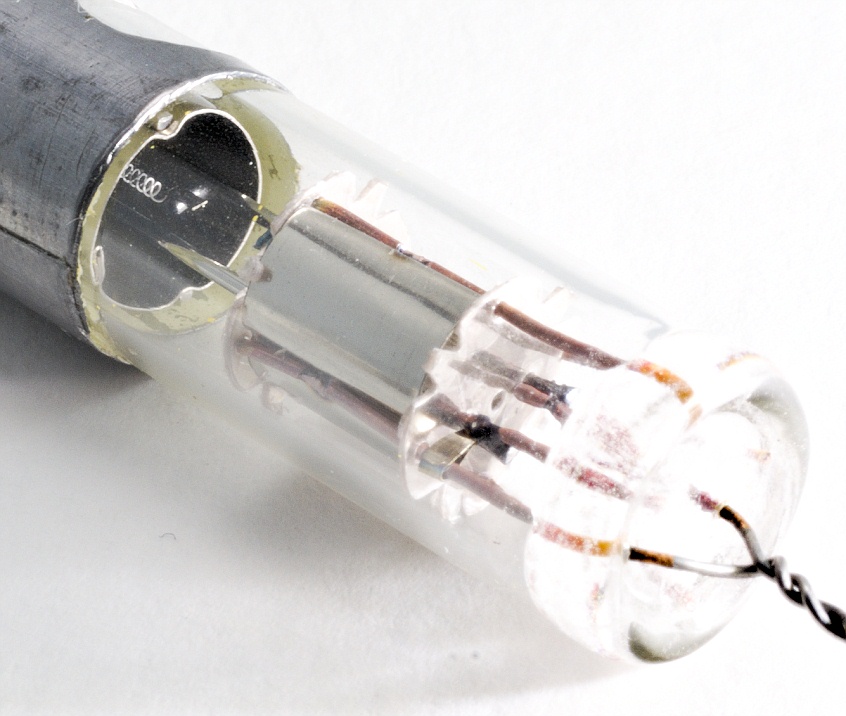 ---
Le contenu de ce site est sous copyleft

The content of this site is under copyleft

Der Inhalt dieser Website steht unter Copyleft