SVETLANA RBK6-6E Betatron 6 MeV (РБК6-6Э)
Doughnut-shaped acceleration chamber
Chambre annulaire de l'accélérateur
Ringförmige Beschleunigungsröhre
Used in radiotherapy and for radiographic non destructive testing, for example:
• containers, pipelines and flow control valves for high pressure or hazardous substances;
• ships hulls and marine components;
• engineering components and castings;
• conventional and nuclear power stations;
• steel or reinforced concrete structures including bridges, public facilities and high-rise buildings;
• military hardware, propellants and munitions.
It is ideally suited for in-situ inspection of any heavy fixed structure or component which cannot be dismantled for transportation to a specialised radiographic exposure facility. It allows the internal geometry and condition of steel sections up to 300 mm thick and concrete sections of 1 metre or more to be rapidly investigated in-situ.
Manufacturing date is around 1991.
Fiche technique • Data sheet • Datenblatt: RBK6-6E.pdf
See also • Voir aussi • Siehe auch : Allis-Chalmers Betatron Tube SN K402 MACHLETT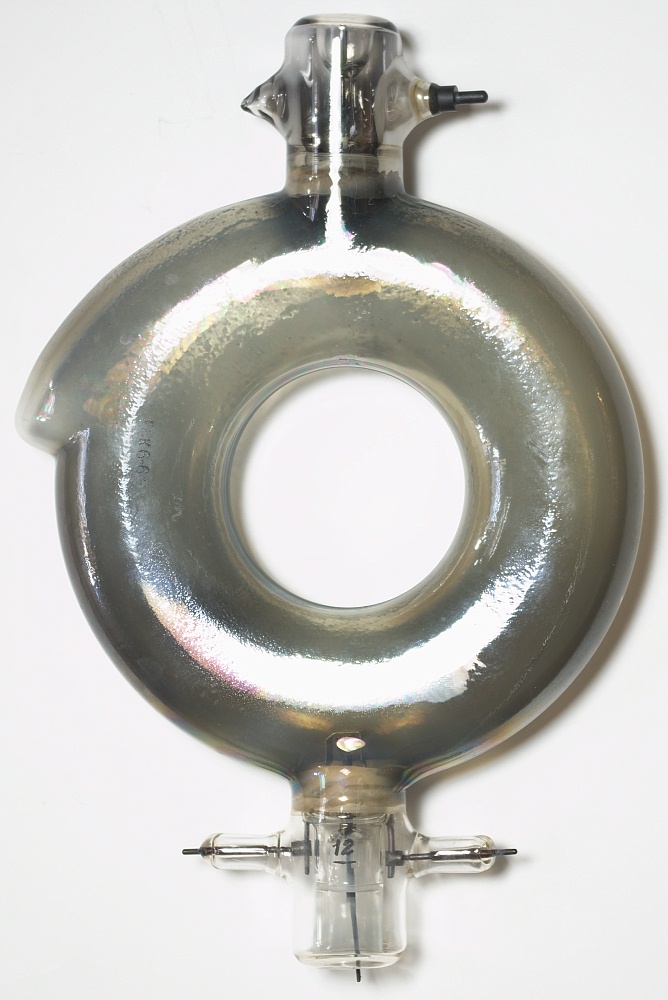 Diamètre • Diameter • Durchmesser : 18,5 cm • 7" 1/4
Épaisseur • Thickness • Stärke : 37 mm • 1" 7/16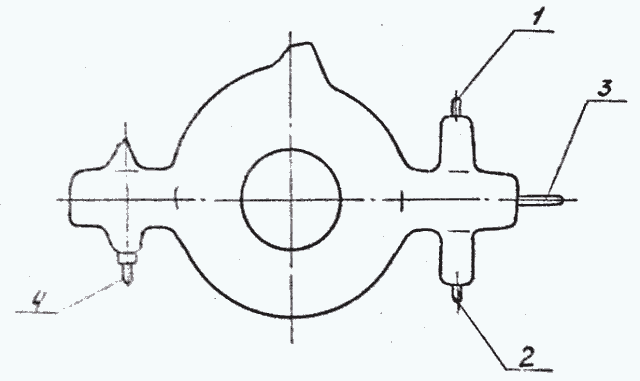 1, 2 = Anode. 3 = Cathode. 4 = Coating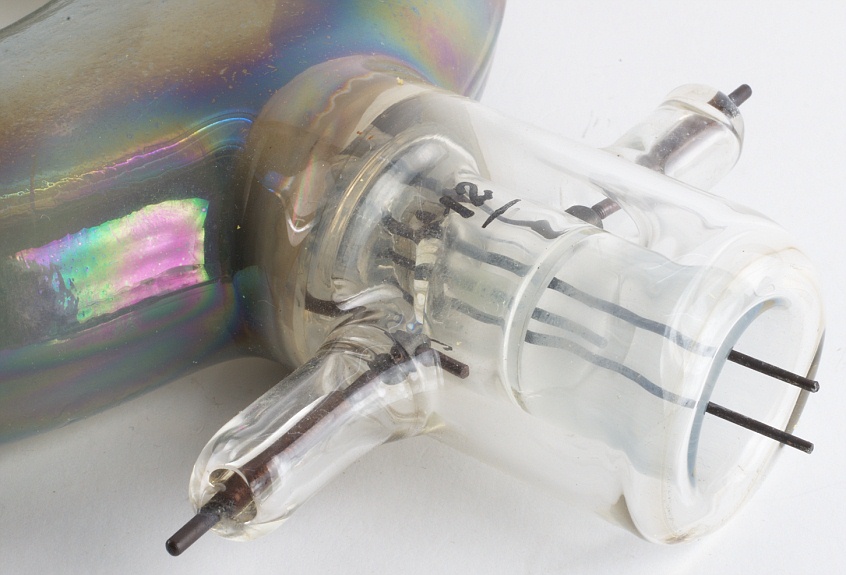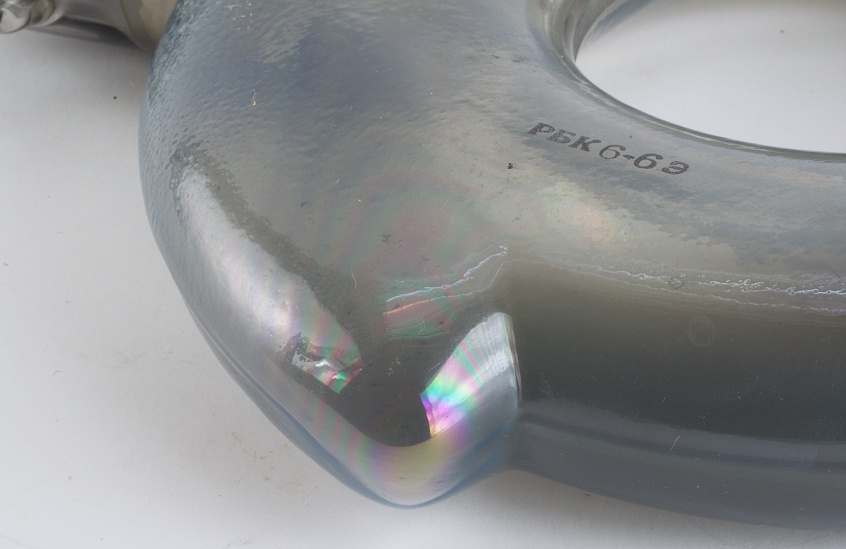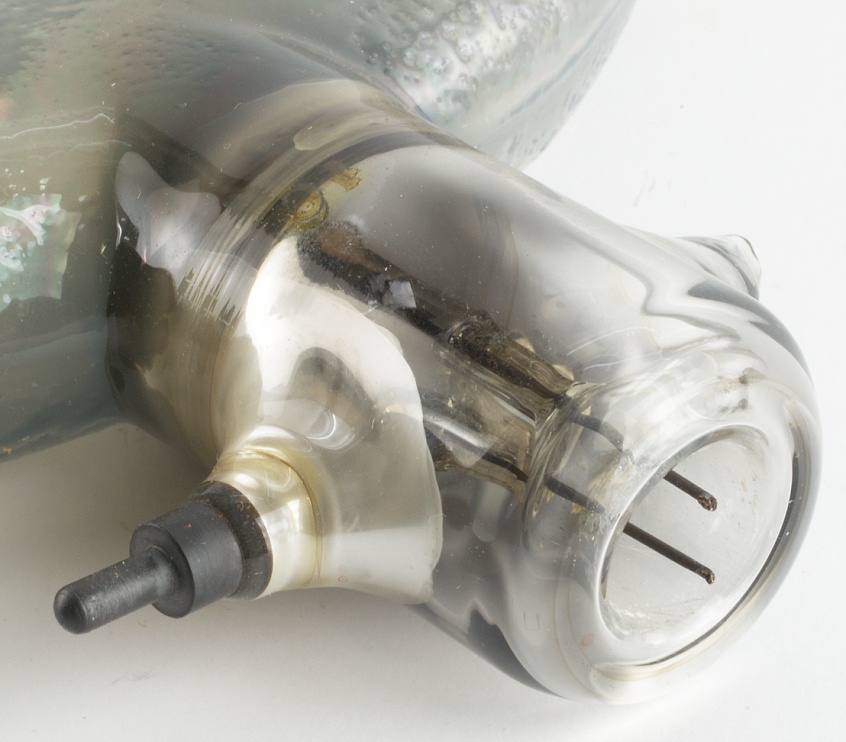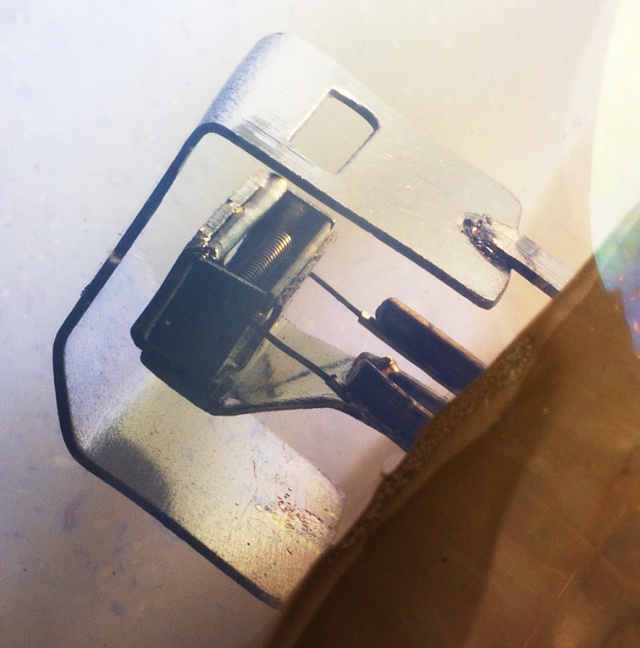 ---
Le contenu de ce site est sous copyleft

The content of this site is under copyleft

Der Inhalt dieser Website steht unter Copyleft