General Electric Coolidge Tube XP-2.4.5.
Tube à rayons X
Röntgenröhre
Dual focus diagnostic tube, ca. 1930s or 1940s.
"XP" means "X-ray Protected".
"2" indicates that one of the tube's two filaments produces a fine to medium focus.
"4.5" indicates that the other filament produces a broad focus (this number indicates the approximate diameter of the projected focal spot in mm).
The "XP" General Electric tubes have a 20-deg. anode and an elongated focal spot as introduced by Benson in 1916.
See also • Voir aussi • Siehe auch : General Electric Coolidge Tube XP-2-4.5 with protective sheath


Click to enlarge
Longueur • Length • Länge : 48,5 cm • 19" 1/16
Diamètre • Diameter • Durchmesser : 6 cm • 2" 3/8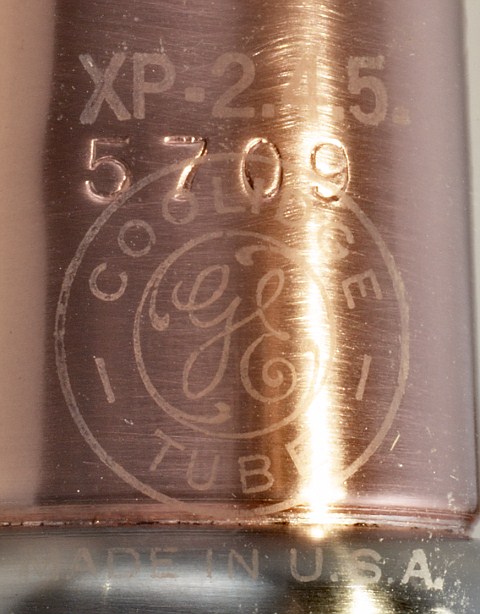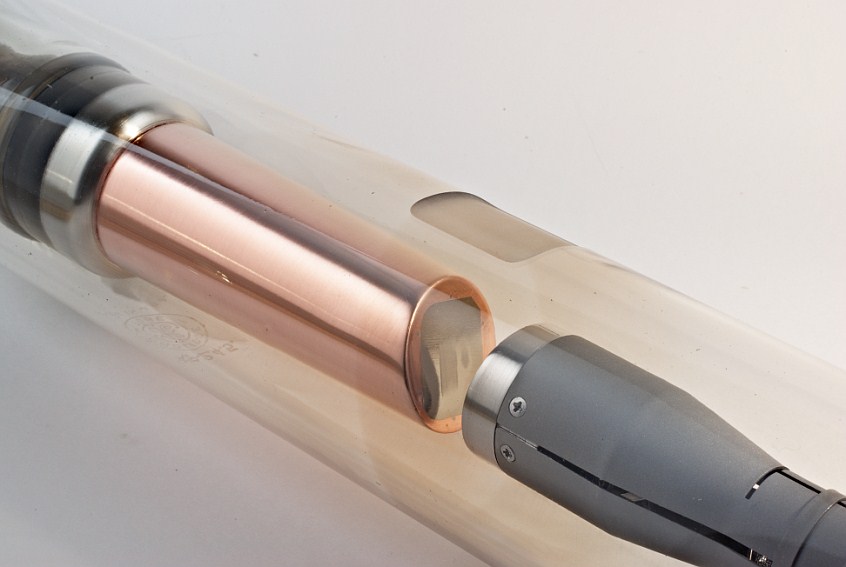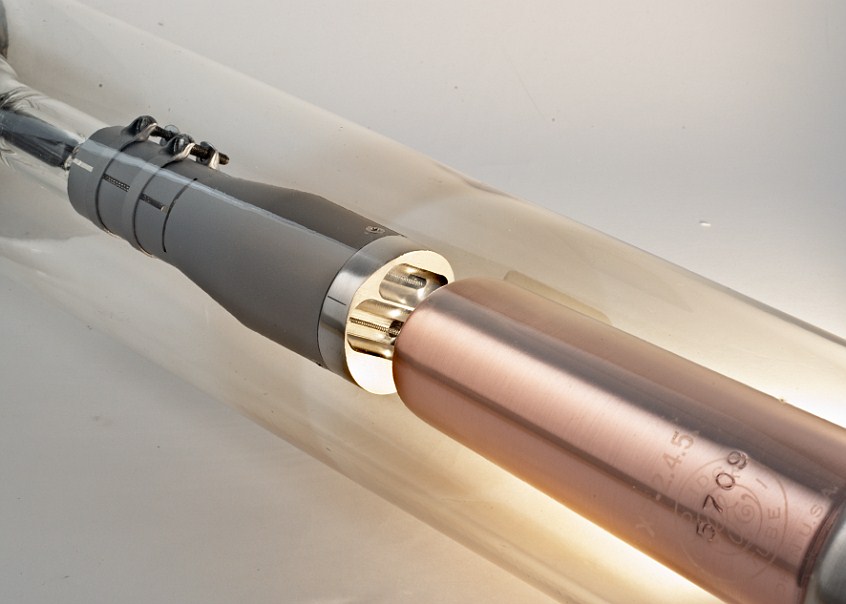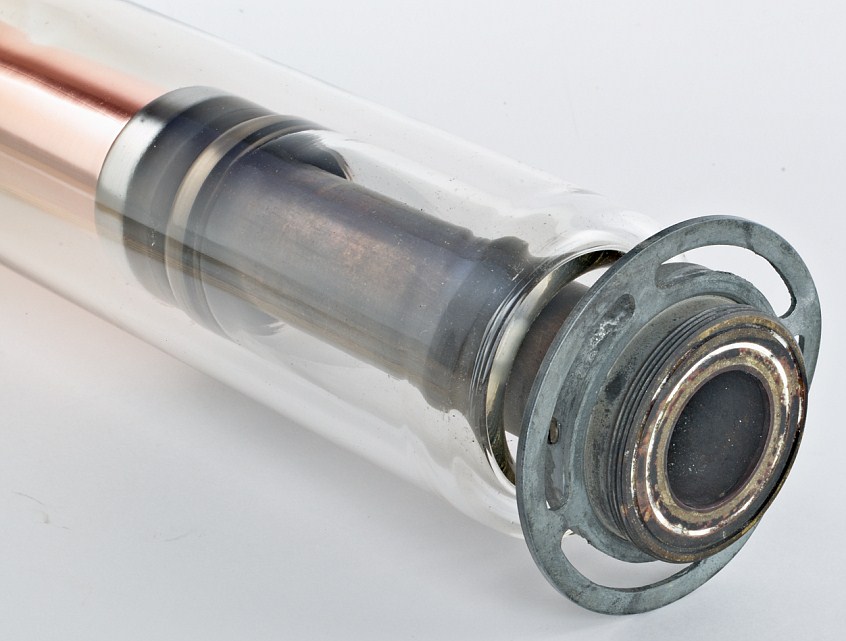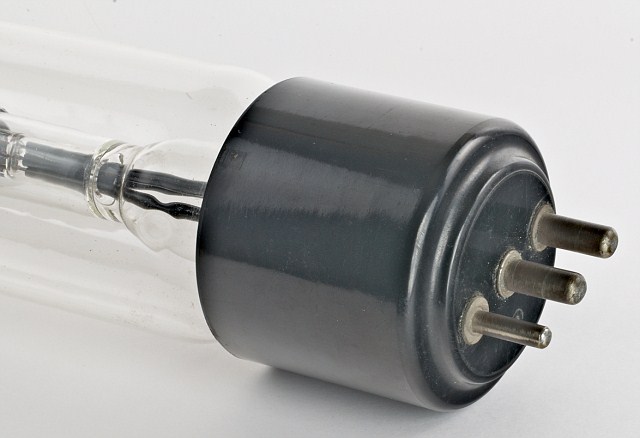 ---
Le contenu de ce site est sous copyleft

The content of this site is under copyleft

Der Inhalt dieser Website steht unter Copyleft