TEXAS INSTRUMENTS TI Programmer Electronic Calculator
Calculatrice spéciale pour les programmeurs
Spezialrechner für Programmierer
Decimal, hexadecimal and octal calculator/converter for computer programmers.
Introduction date: 1977.
Features
• Capacity: 8 digit in all bases.
• 4 basic arithmetic operations.
• Decimal base features signed floating point arithmetic.
• Three-key memory to store, recall or sum to memory contents.
• Logical functions AND, OR, Exclusive OR (XOR) and Shift. These functions operate bit by bit on numbers in HEX and OCT, giving the same capability provided by many computer instruction sets.
• A [1'sC] key provides "one's complement" capability in HEX and OCT bases.
• Parentheses provide the capability to specify the order of operation execution in a problem, with up to 4 pending operations.
• The TI Programmer handles mixed number bases and combined logical and arithmetic operations; conversions and operations take place automatically in the order specified.
• Constant mode allows constant operations with all arithmetic and logical operations.
Technical specifications
• Display technology: 9 digit LED.
• Power: Built-in rechargeable battery pack, AC adapter/charger.
• Size: 147 x 81 x 36 mm • 5.8 x 3.2 x 1.4 inches.
Owner's Manual: TI_Programmer.pdf

Video on YouTube: 1980 Texas Instruments "Programmer Calculator"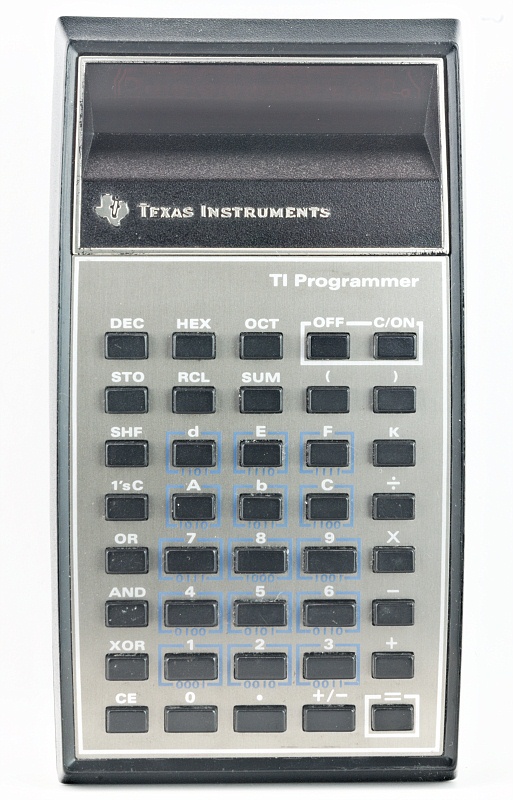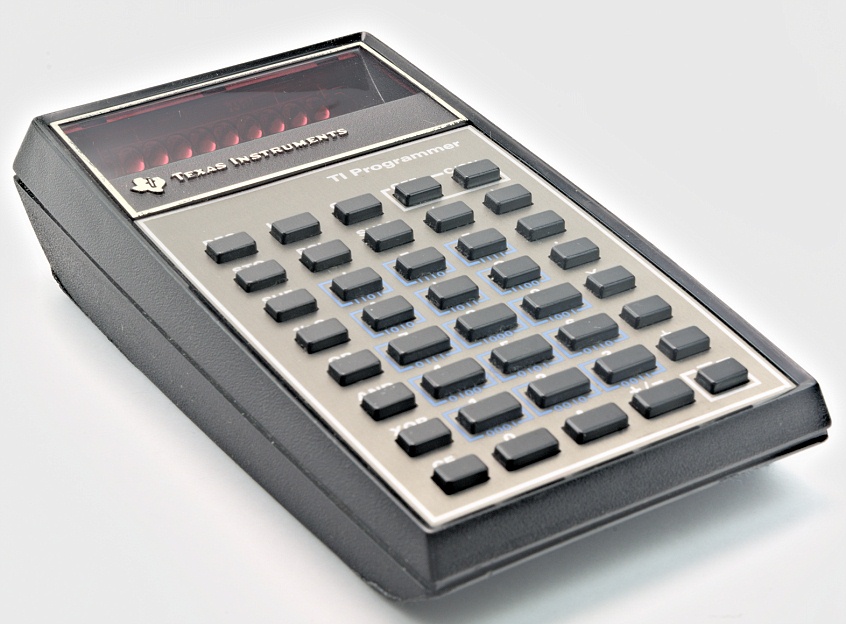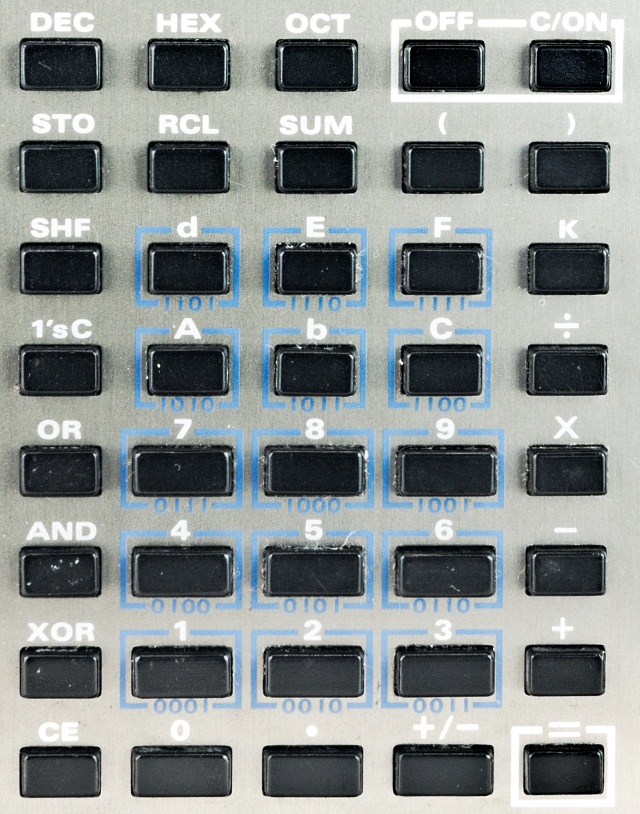 ---
Le contenu de ce site est sous copyleft

The content of this site is under copyleft

Der Inhalt dieser Website steht unter Copyleft