EEV P8092 Pevicon (= Infrared Pyroelectric Vidicon Camera Tube)
Tube de prise de vue
Bildaufnahmeröhre
The P8092 produces television pictures of good industrial quality by converting thermal radiation from the scene into electric signals. Some applications include industrial process control, industrial and prison security, fault diagnostic, medical thermography, etc.
• P. J. Pool and D. J. Pedder, A Pyroelectric Vidicon with Reticulated Target, Ferroelectrics, Vol. 27, 1980.
Fiche technique • Data sheet • Datenblatt: P8092.pdf
Thanks to † Jan Oomis who donated this tube.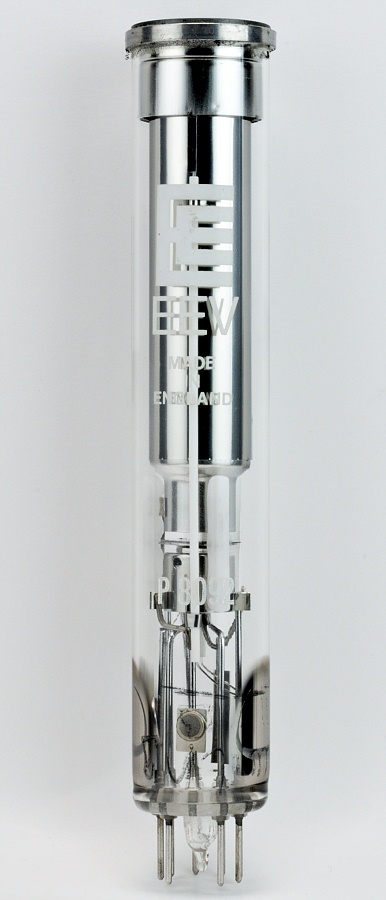 Longueur • Length • Länge : 160 mm • 6" 1/4
Diamètre • Diameter • Durchmesser : 26 mm • 1"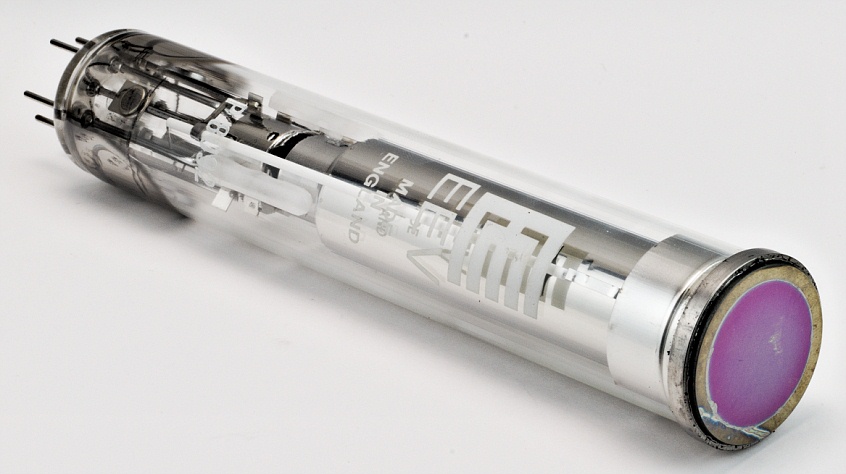 ---
Le contenu de ce site est sous copyleft

The content of this site is under copyleft

Der Inhalt dieser Website steht unter Copyleft