Jenkins Neon Crater Lamp for Mechanical Television Set
Lampe-cratère au néon pour téléviseur mécanique
Neon-Kraterlampe für mechanisches Fernsehgerät
A crater lamp is a high intensity neon lamp with a very small spot size; its brightness is proportional to the signal current sent through the lamp. It provides, therefore, a bright point source of light which is modulated behind the spinning Nipkow disc of a mechanical television to assemble the picture. This allows a somewhat larger and brighter picture than is possible with flat plate tubes like the DeForest 601 Vis-Ion Kino Lamp.
• Mechanical television (Wikipedia)
• How Mechanical TV Works
• How First Mechanical Television Works? - Animation
• 32-line Nipkow disc television with neon bulb as the light source (video)
• D.E. Replogue, The Crater Tube, Television News, Nov.-Dec., 1931
• New Jenkins Apparatus, Television News, Jan.-Feb., 1932
• Jenkins New Home Projector Gives Large Image, Television News, Nov.-Dec., 1931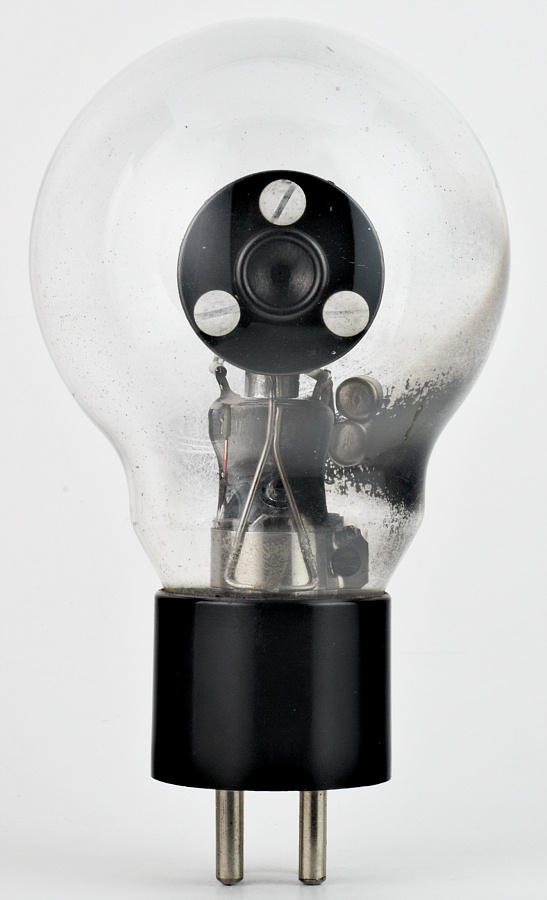 Diamètre • Diameter • Durchmesser : 69 mm • 2" 3/4
Hauteur • Height • Höhe : 124 mm • 4" 7/8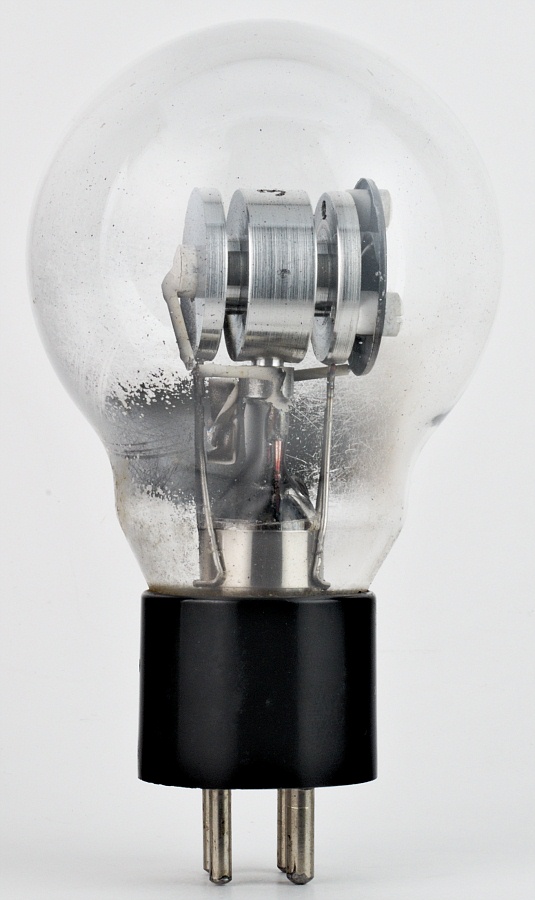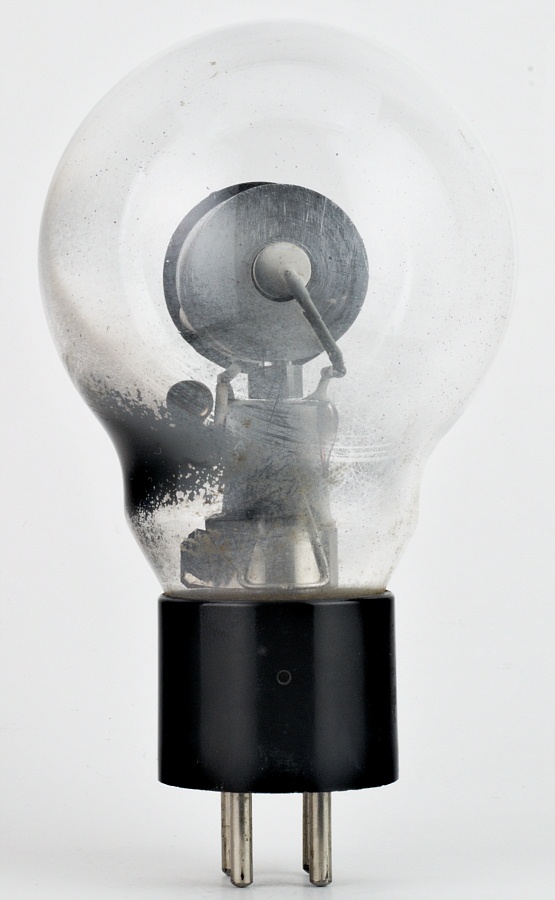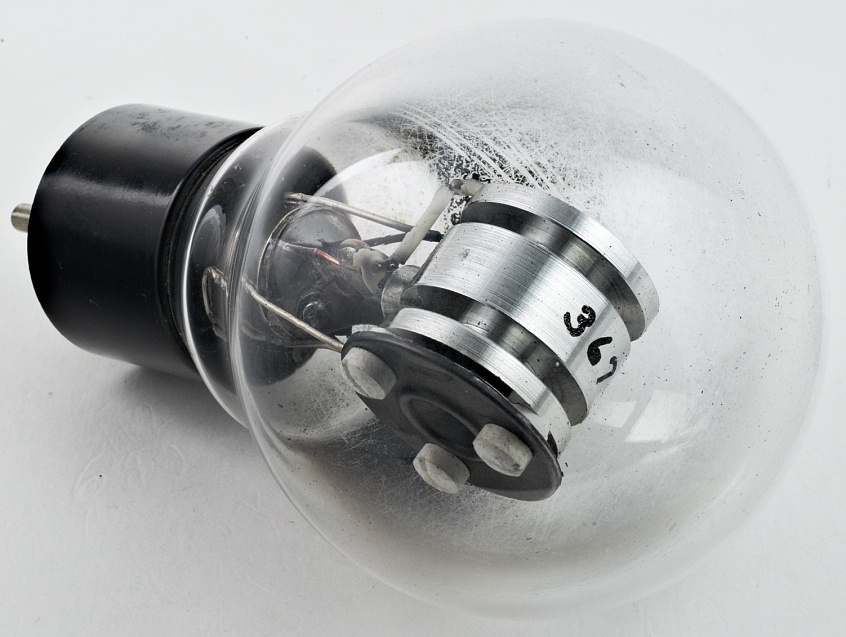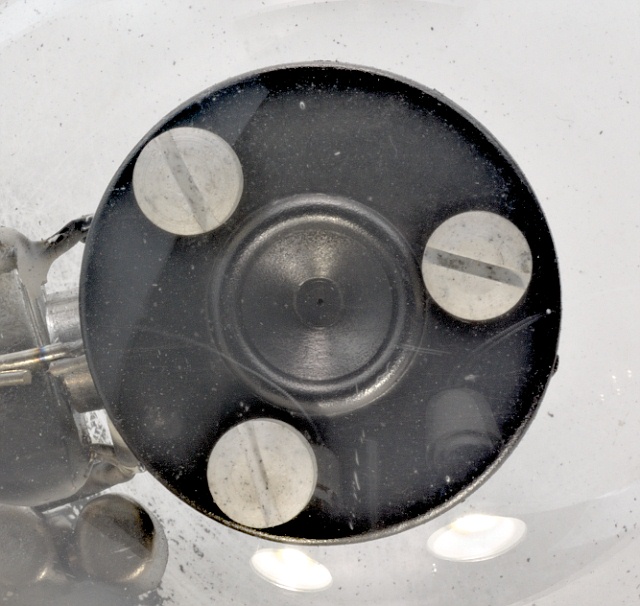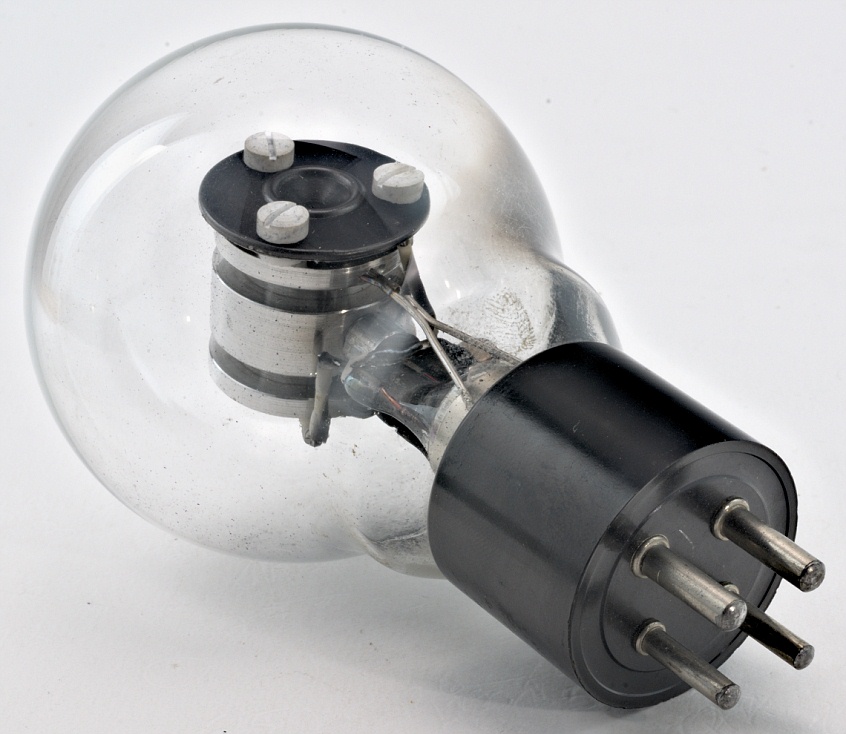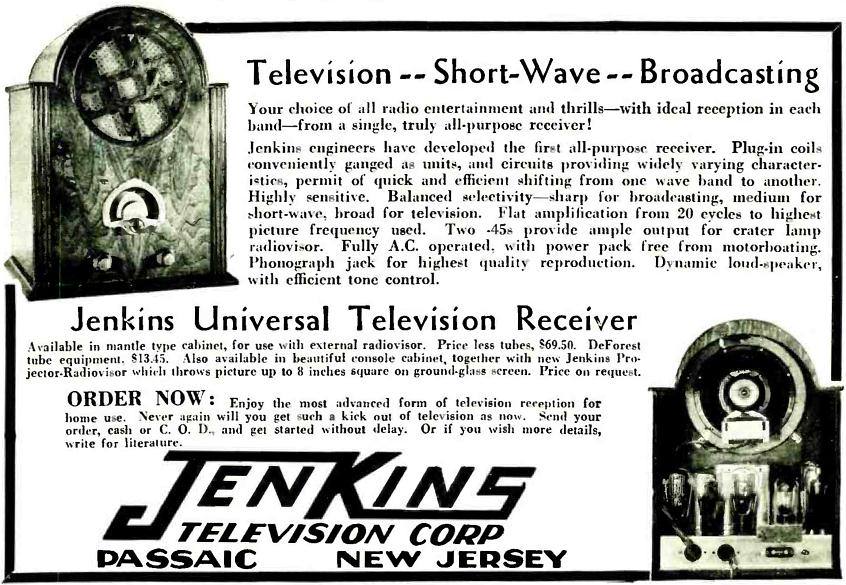 Jenkins Television Corporation Ad in Television News, Nov.-Dec., 1931
---
Le contenu de ce site est sous copyleft

The content of this site is under copyleft

Der Inhalt dieser Website steht unter Copyleft