SIEMENS SIERAY 220V-230V 125W MB/D
High-pressure mercury vapour lamp
Lampe à vapeur de mercure haute pression
Hochdruck-Quecksilberdampflampe
This type of lamp is highly energy efficient, giving a harsh bluish-green-tinted light. It was used for street or other outdoor lighting.
The inner bulb is fused-silica for high-temperature operation, while the outer bulb serves as a filter to absorb most of the harmful UV content.

Hauteur • Height • Höhe : 19 cm • 7" 1/2
Diamètre • Diameter • Durchmesser : 51 mm • 2"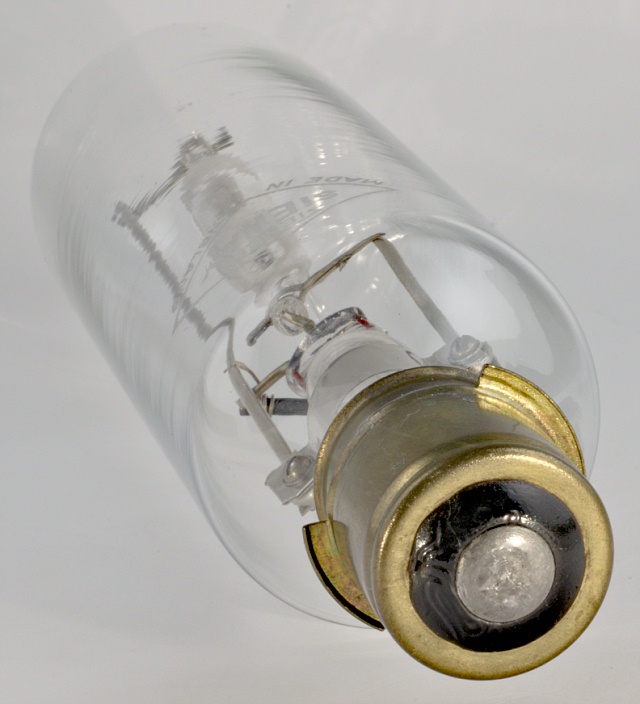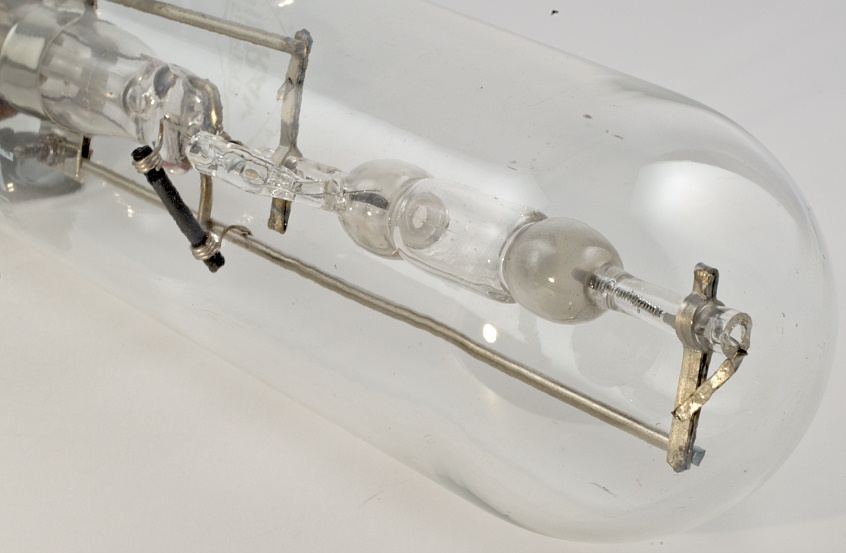 ---
Le contenu de ce site est sous copyleft

The content of this site is under copyleft

Der Inhalt dieser Website steht unter Copyleft