SIEMENS SIERAY MAT/V DUAL 250V-300W Self-ballasted mercury lamp
Lampe à lumière mixte
Mischlichtlampe
The SIERAY-DUAL lamp, first marketed in 1935, was invented by Dr. J. N. Aldington of Siemens Electric Lamps & Supplies in Preston, England. It combines a mercury discharge tube and a tungsten filament, and therefore requires no choke or condenser to operate: the lamp may be inserted into an ordinary lampholder and operated directly from the supply mains. Acting as a resistive current limiter, the filament connected in series with the discharge tube has the effect of ballasting the arc. It also addresses the colour rendering problem of the medium pressure mercury lamps, which emit a greenish light, by adding red wavelengths to the emitted spectrum.
The filament is divided in two halves. Discharge lamps take a period of time to attain full brightness when the whole of the mercury is vaporised. To speed up this process, a higher current is required, so only half of the filament is used when the lamp is ignited. After several minutes, a bimetal switch located near the discharge tube closes, and brings the second half of the filament into circuit.
These lamps were very expensive, they have been superseded by phosphor coated lamps, which provide a good deal of colour correction, and make use of the UV radiation from the discharge, increasing the efficacy of the lamp.
Fiche technique • Data sheet • Datenblatt: SIERAY.pdf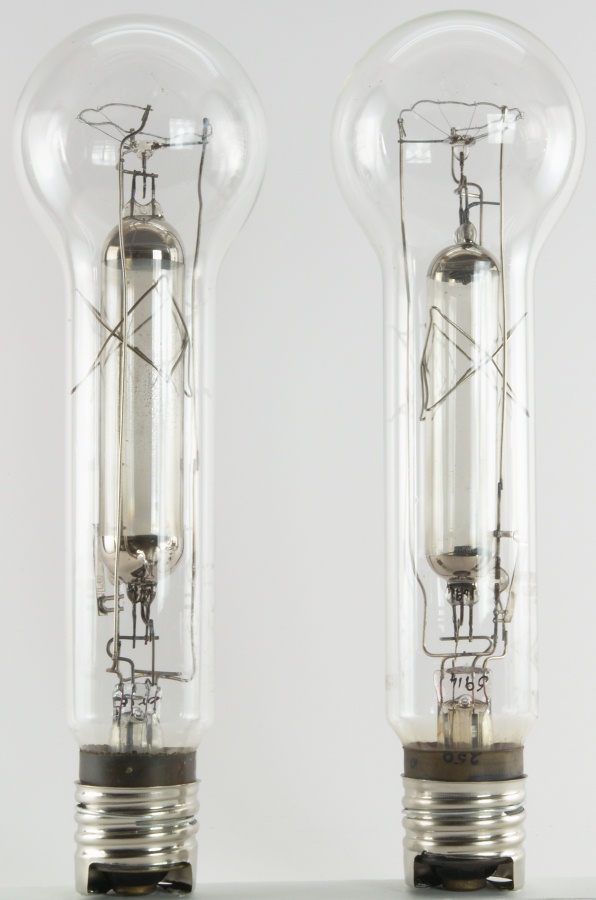 Hauteur • Height • Höhe : 29 cm • 11" 4/10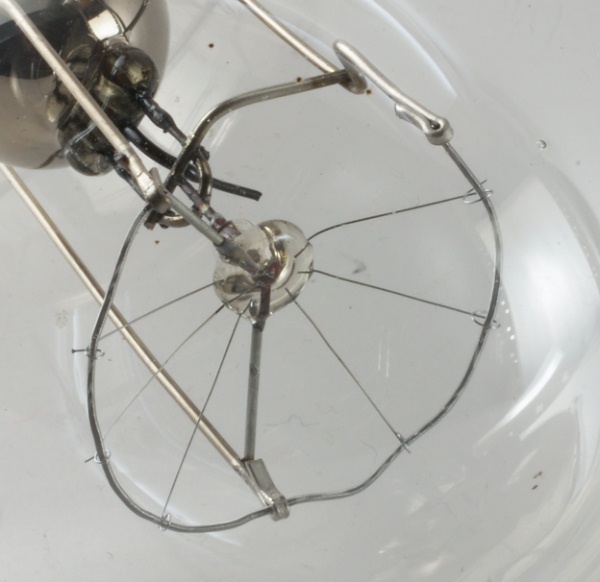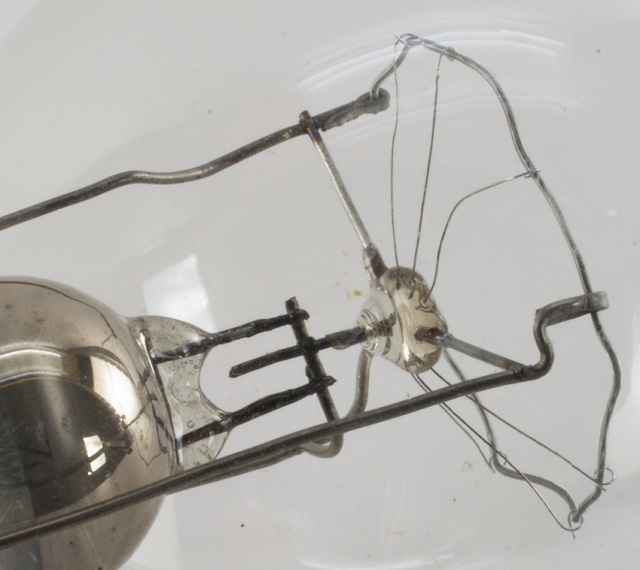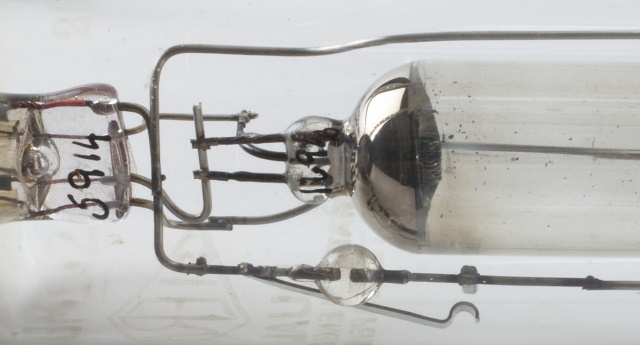 the bimetal switch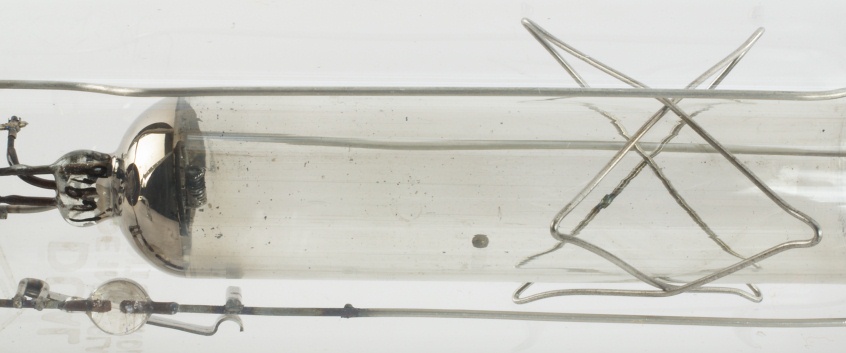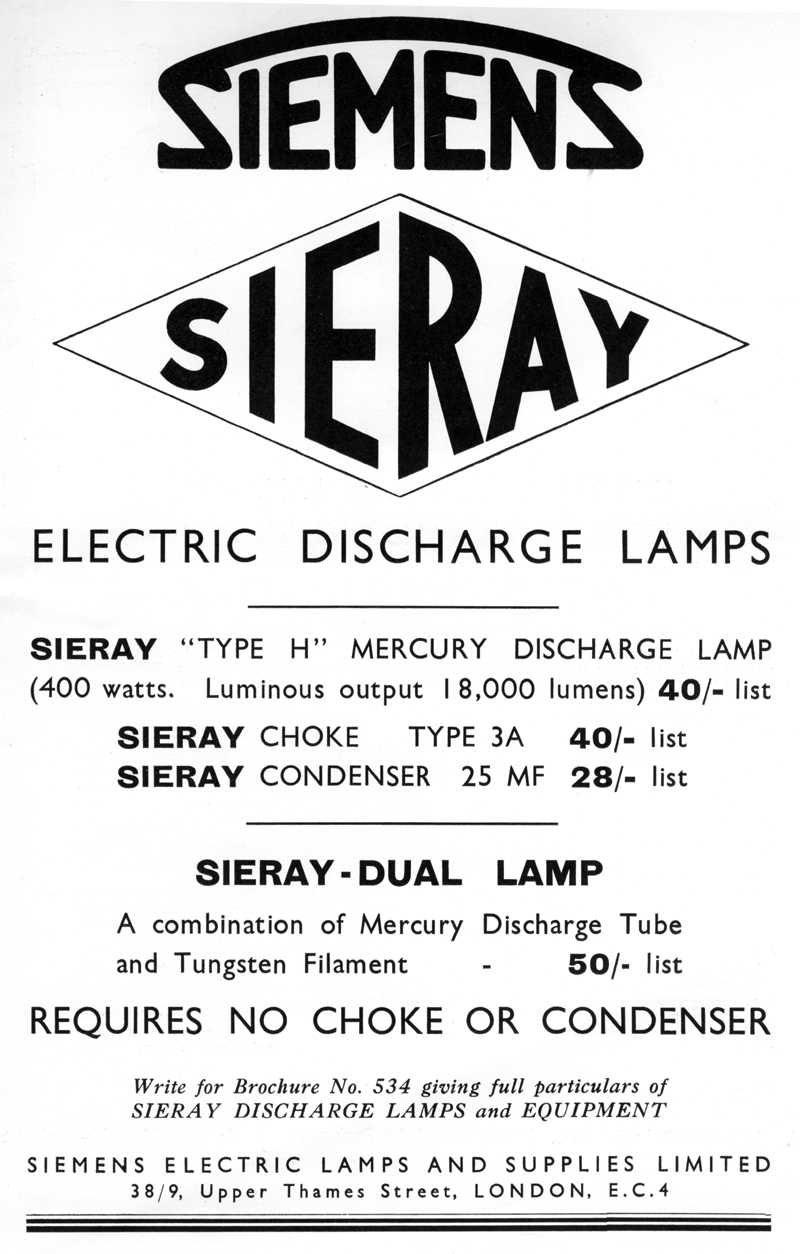 ---
Le contenu de ce site est sous copyleft

The content of this site is under copyleft

Der Inhalt dieser Website steht unter Copyleft