Machlett 3-Stage Light Amplifier Tube (LAT) for night vision
Tube intensificateur d'image
Bildverstärker
These tubes were made for Vietnam era night vision scopes. Machlett made these tubes until about 1970 when they lost the contract. The handwritten markings in ink are: 6GP270A, 6X4548F1, 6XM-18321-R, and F205A.
These were not sold by Machlett to the outside, only as assemblies.
About 3 kV per stage are needed in order to make this tube work.

Longueur • Length • Länge : 18 cm • 7" 1/16
Diamètre • Diameter • Durchmesser : 5,3 cm • 2" 1/16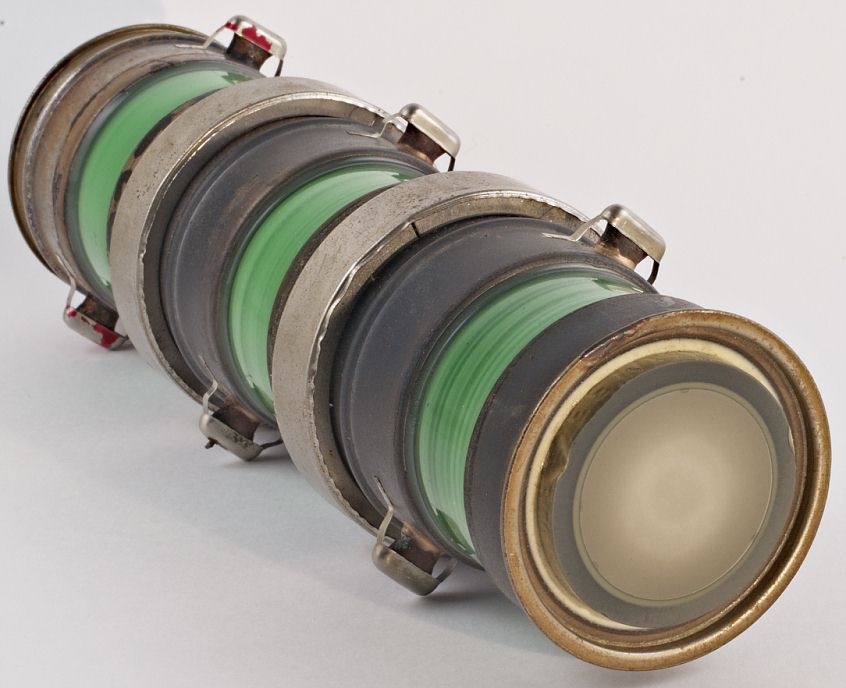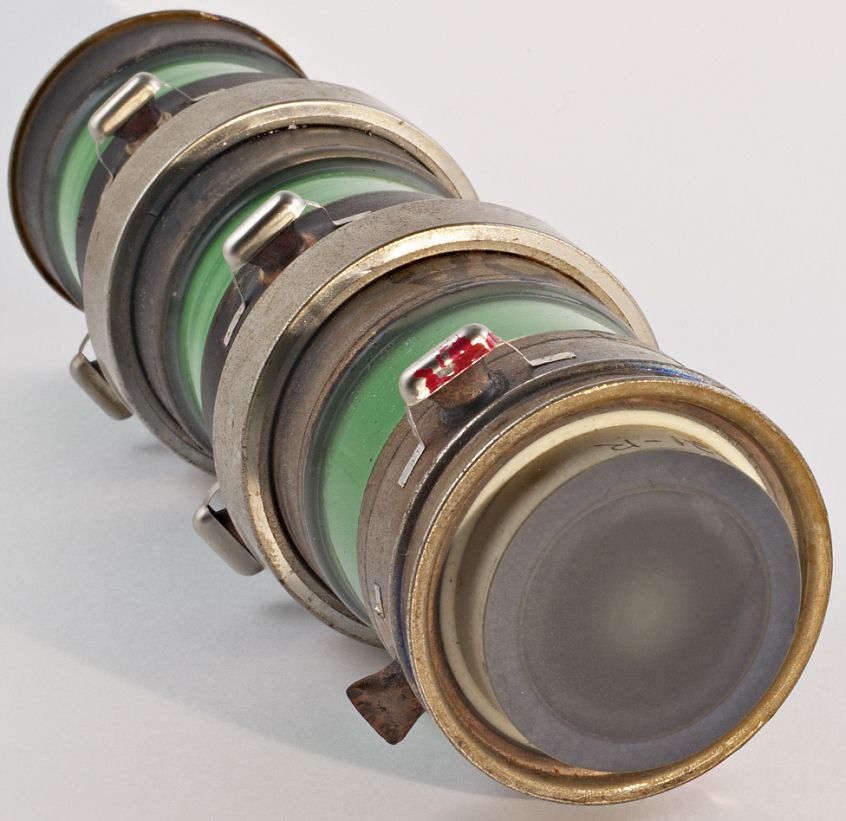 ---
Le contenu de ce site est sous copyleft

The content of this site is under copyleft

Der Inhalt dieser Website steht unter Copyleft