CV2380 Miniature X-Band Pulse Magnetron
Magnétron en régime pulsé
Impuls-Magnetron
It is a resonant segment magnetron, similar to a cavity magnetron, but with only 2 cavities, and the oscillating mode is a bit different. The power just radiates out through the glass. It runs inside a metal waveguide resonator.
Operating frequency: 9400 MHz
R.G. Robertshaw and W.E. Willshaw, Some Properties of Magnetrons Using Spacial-Harmonic Operation, Monograph No. 168 R, February 1956.
Fiche technique • Data sheet • Datenblatt: CV2380.pdf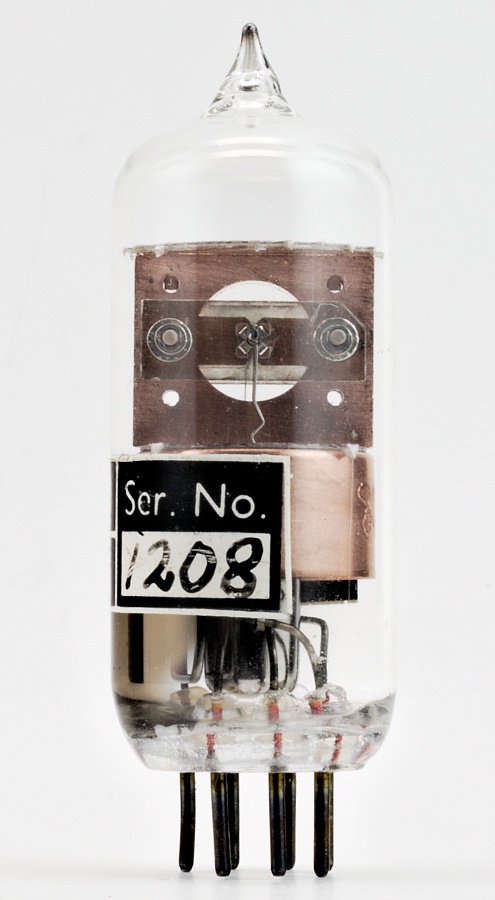 Hauteur • Height • Höhe : 53 mm • 2" 1/8
Diamètre • Diameter • Durchmesser : 18 mm • 3/4"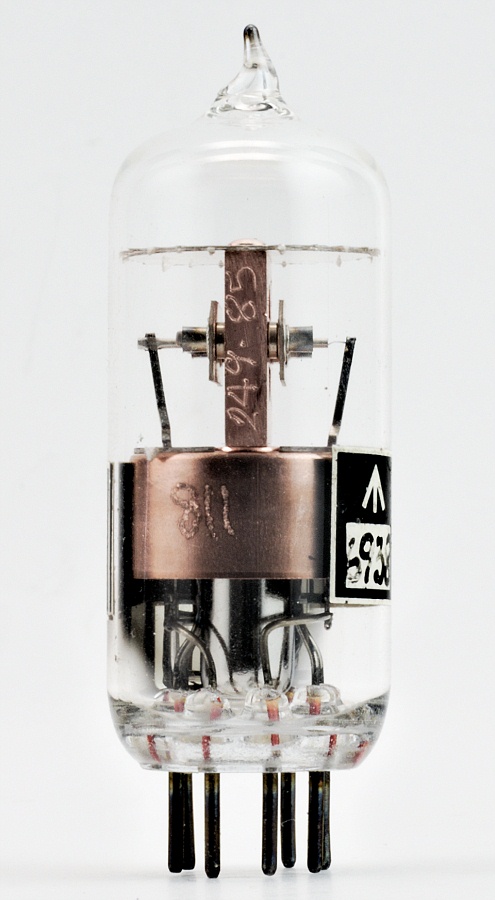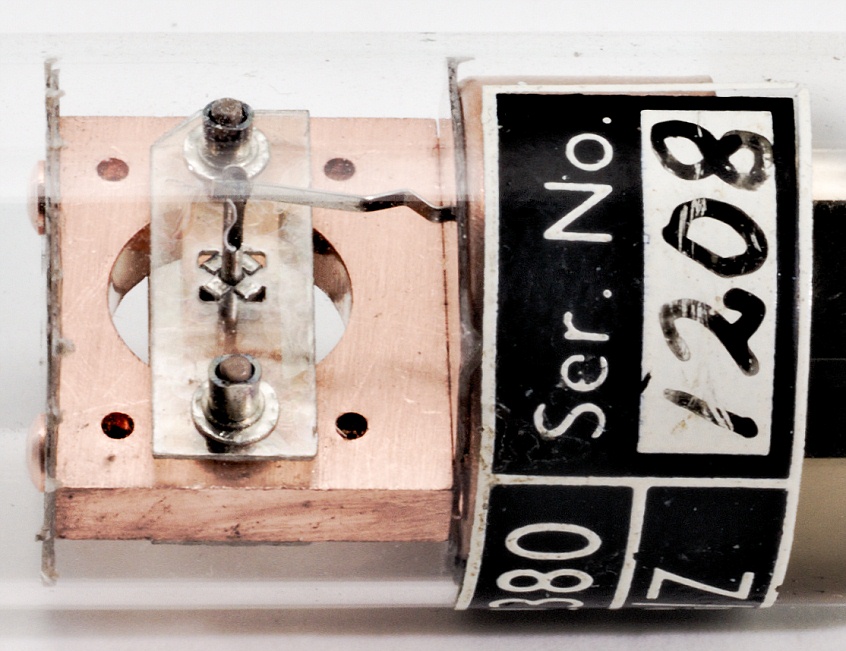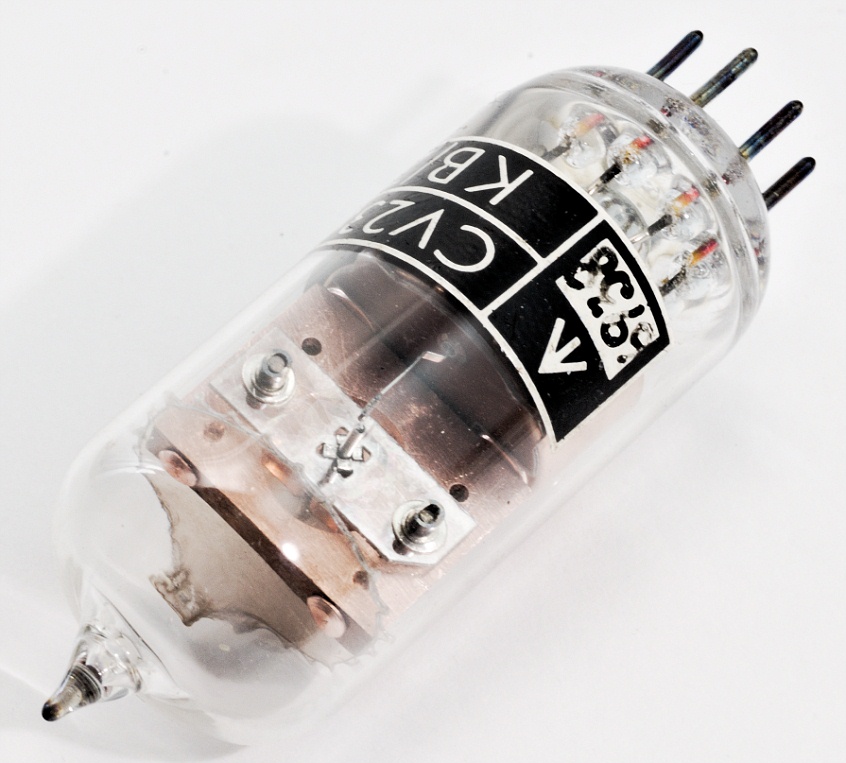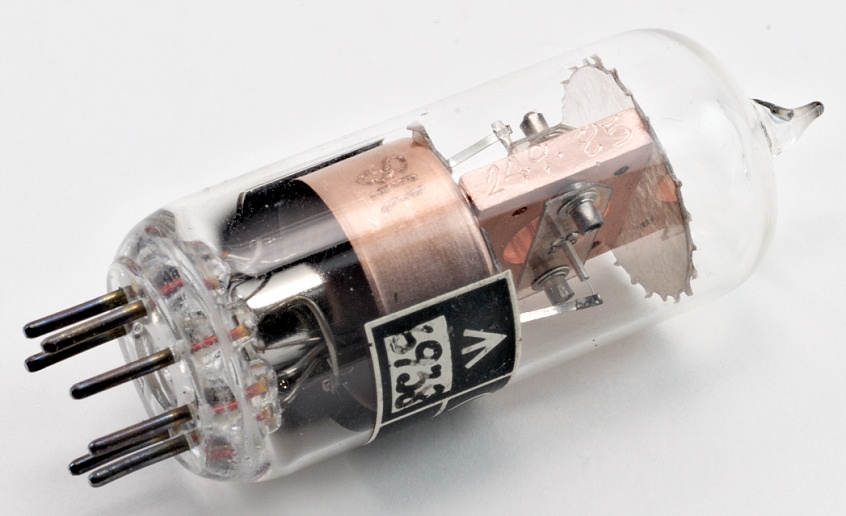 ---
Le contenu de ce site est sous copyleft

The content of this site is under copyleft

Der Inhalt dieser Website steht unter Copyleft