Sylvania 702B T.R. Cell
Tube alternat
Sperröhre, TR-Zelle
Developped by Bell Labs in 1941.
Three-element disc-seal gas switching transmit-receive tube with hydrogen and water vapor filling. Used with external cavity as protective gap for pulsed systems with a common antenna.
The 702B is the improved version of the 702A, for use in Navy MK 3 radar. The first MK 3 radars were delivered in October 1941; they were installed on the destroyer Roe, and battleships Tennessee and New Jersey. They were also used on the USS Boise in the battle of Savo Island on Oct. 11, 1942. MK 3 was used for surface targets and MK 4 was used against aircraft.
Frequency range: 0.9 - 1.2 GHz
Power: 450 kW
Fiche technique • Data sheet • Datenblatt: 702A.pdf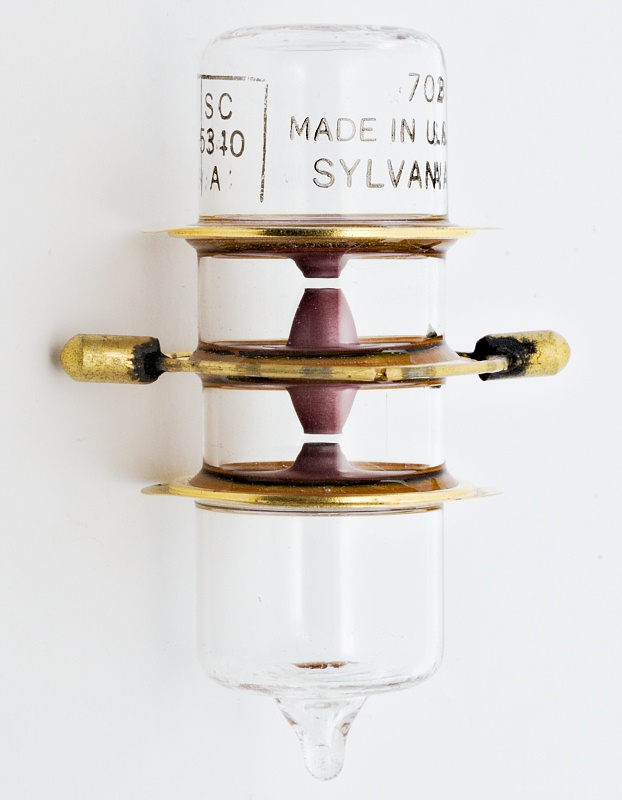 Hauteur • Height • Höhe : 60 mm • 2" 3/8
Diamètre • Diameter • Durchmesser : 20 mm • 3/4"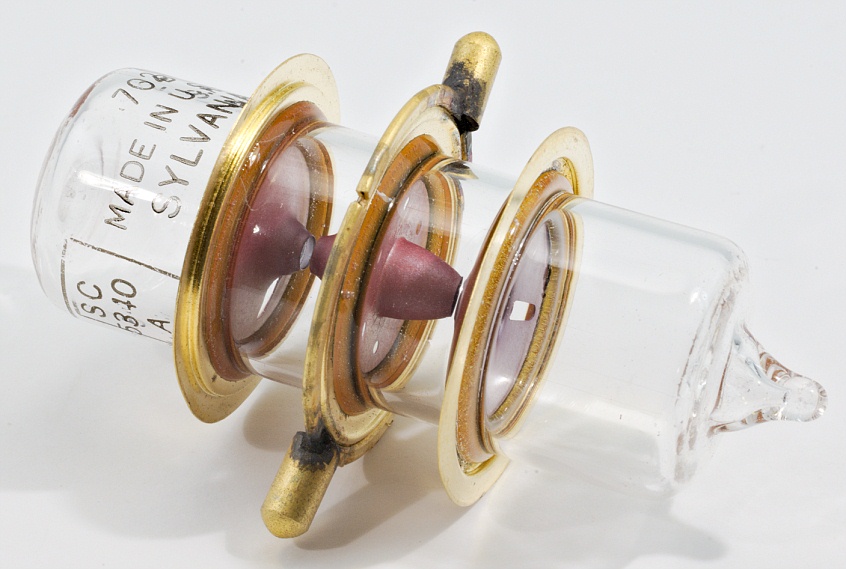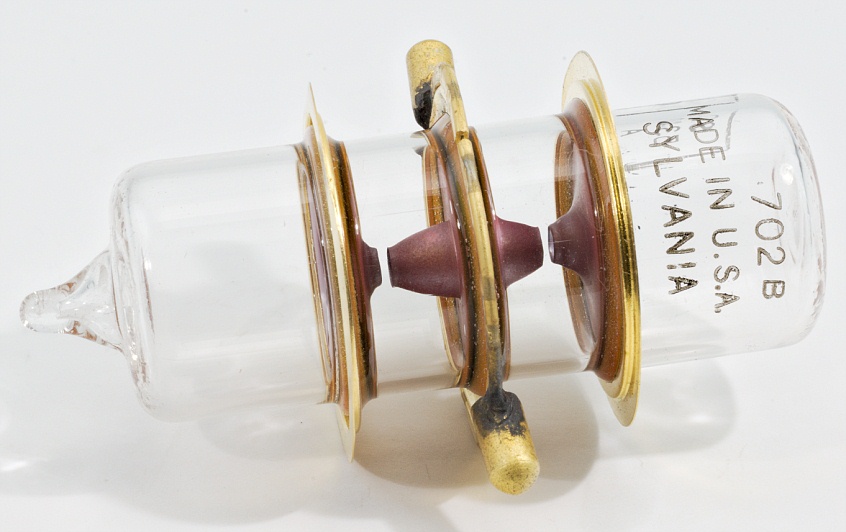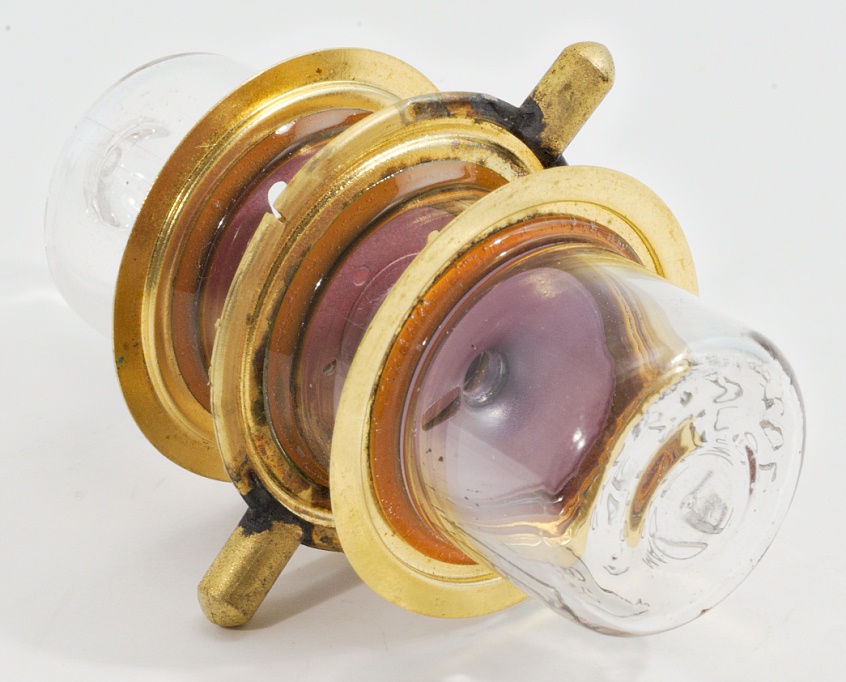 ---
Le contenu de ce site est sous copyleft

The content of this site is under copyleft

Der Inhalt dieser Website steht unter Copyleft