SHELDON TIOGA Dual Filament Thermal Relay
Relais thermique
Thermorelais
SHELDON ELECTRIC CO., a Division of ALLIED ELECTRIC • 68-98 Coit Street, Irvington 11, N.J. (USA).
The Tioga Tube is a device that delays the application of high voltage to the picture tube and the components in the IW circuit until the CRT cathode has reached its normal operating temperature. The unit is said to prolong the life of the cathode-ray tube; prevent destructive point emission from the cathode of the picture tube; avert uncontrolled high voltage surges as great as 30,000 V which damage set components; prevent overloading of resistors; avert scanning burns on CRT screen which tend to occur when scanning voltages lag behind picture tube element voltages; and eliminate high-frequency vibrations in the tube's gun during "warm-up" of the set, preventing damage to the CRT gun parts.
(from Television Retailing • August, 1952).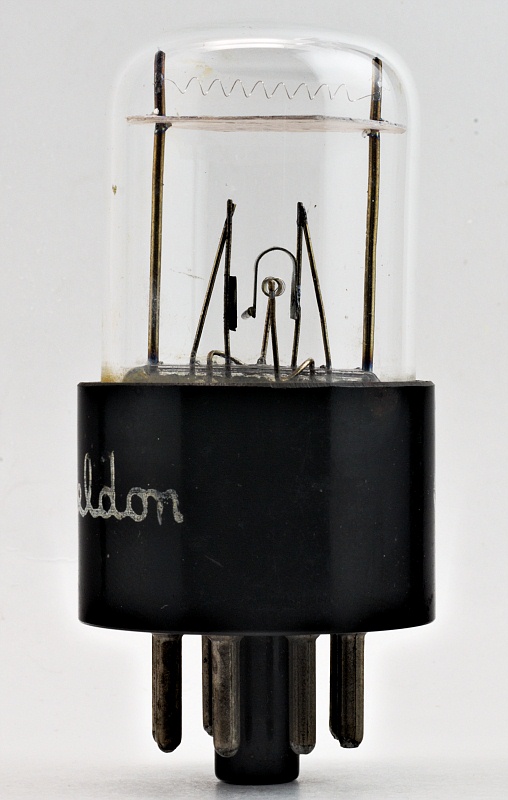 Hauteur • Height • Höhe : 68 mm • 2" 5/8
Diamètre • Diameter • Durchmesser : 29 mm • 1" 1/8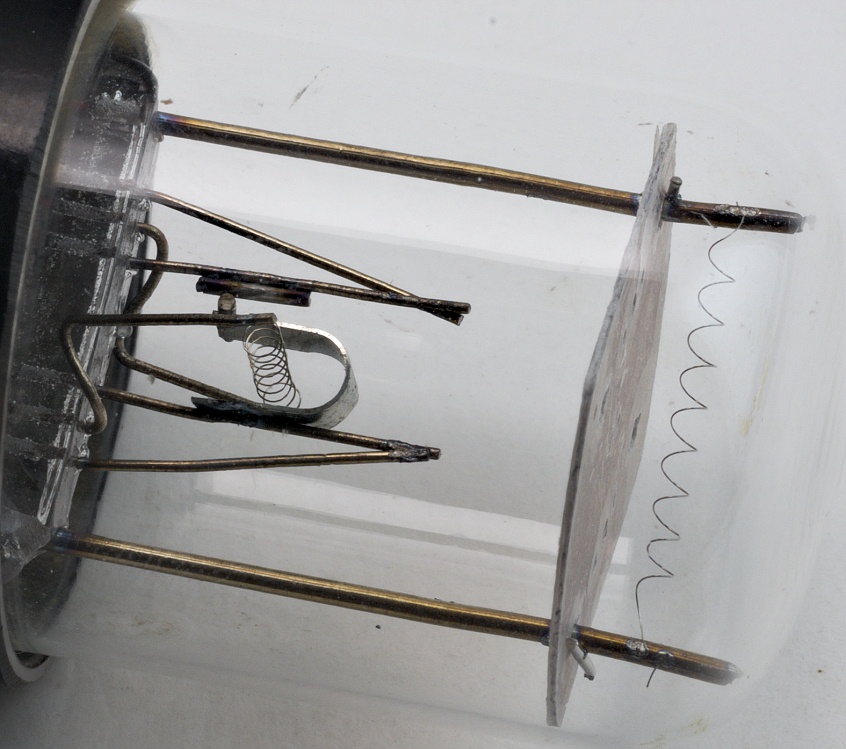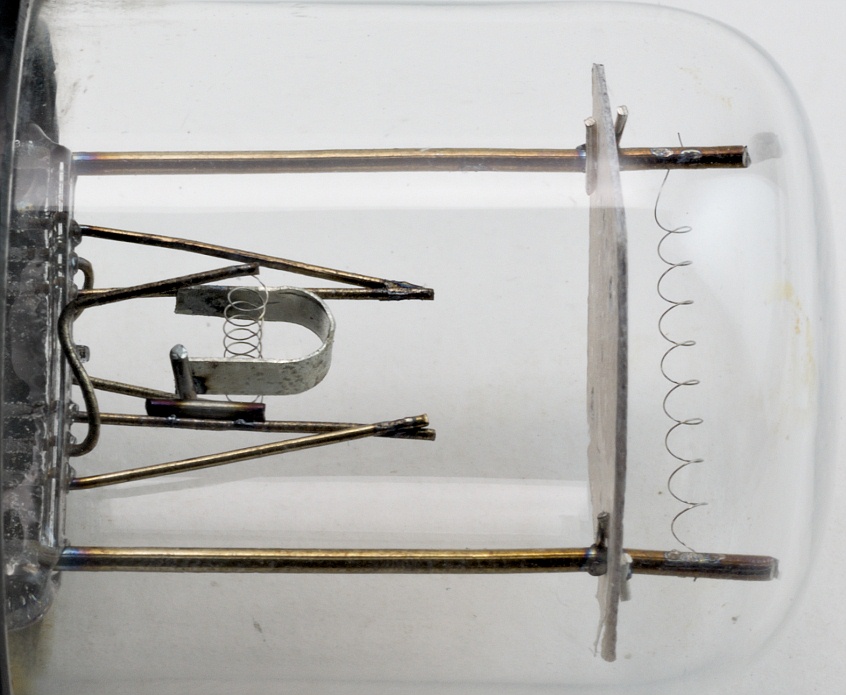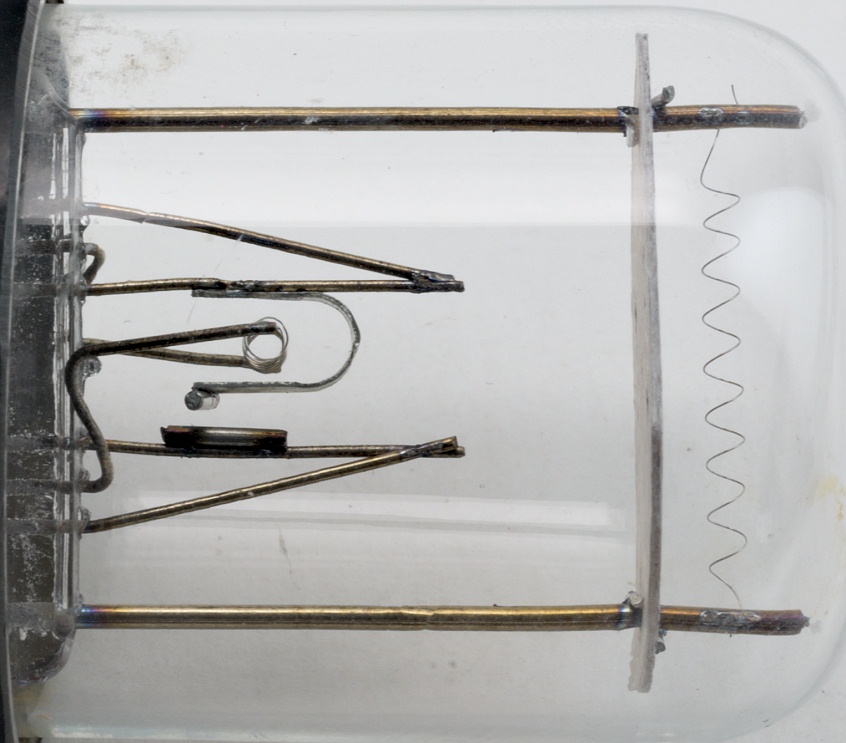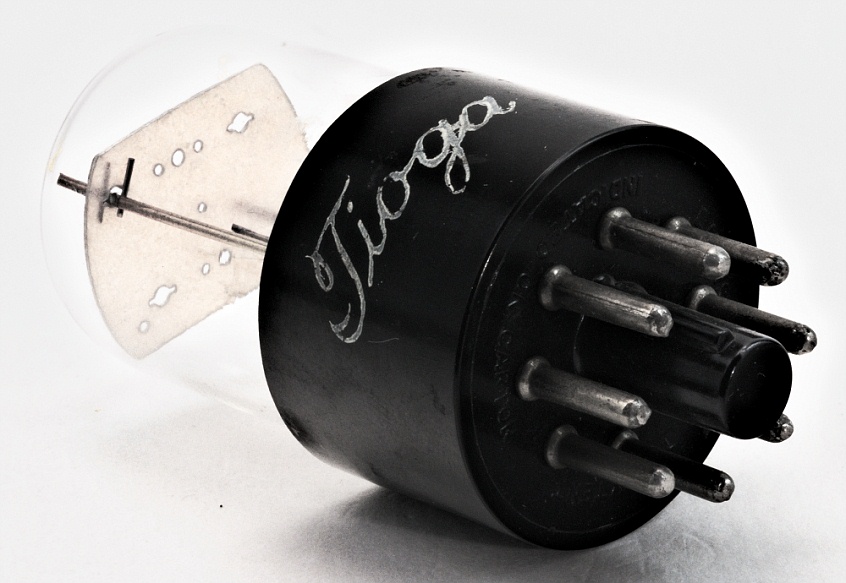 ---
Le contenu de ce site est sous copyleft

The content of this site is under copyleft

Der Inhalt dieser Website steht unter Copyleft