Sperti CYS-24163 High Voltage Vacuum Switch
Relais à vide
Vakuum-Relais
Sperti Inc., Cincinnati, Ohio, USA.
SPDT (Single-Pole Double-Throw) vacuum Switch designed for radio-frequency operations (antenna switch).
T-shaped glass bulb with mechanical actuating lever through the flexible diaphragm base.
7.5 kV maximum AC voltage, derated to 4.5 kV at 40,000 feet altitude.
Up to 20 A current handling capability.
Military version of the Sperti SPIS-21.
It was used in the AN/ART-13 radio transmitter manufactured by Collins Radio that found widespread use during and after World War II in military aircraft, and is still in use by a large number of radio amateurs around the world.
Equivalent: GE GL-1S21.
Fiche technique • Data sheet • Datenblatt: GE_Vacuum_Switches.pdf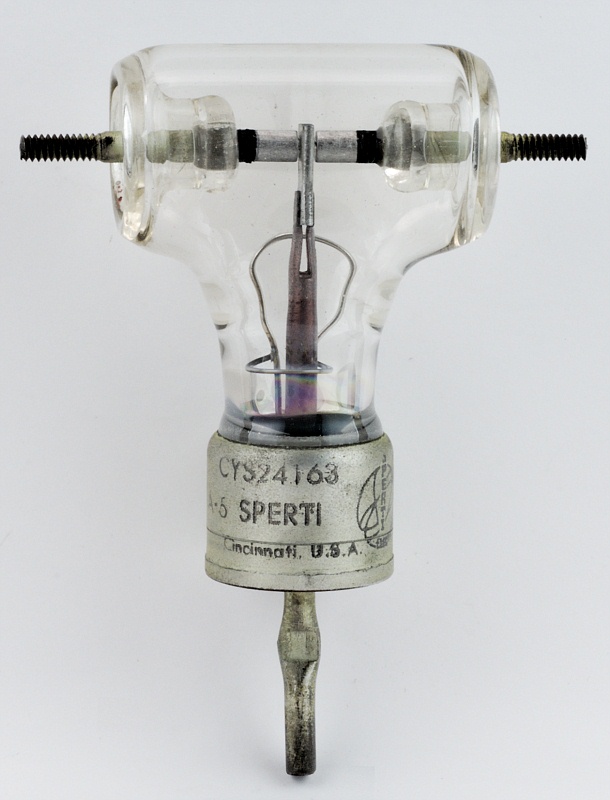 57 x 75 mm • 2"1/4 x 3"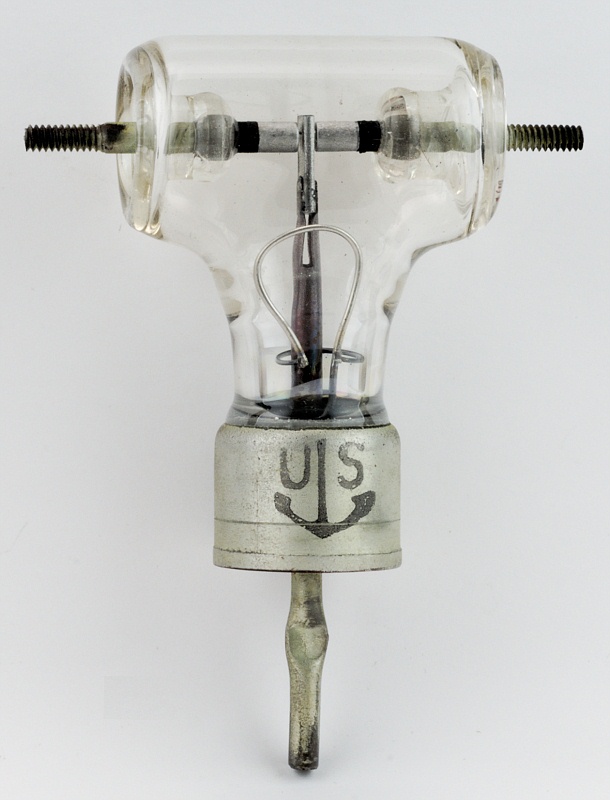 US Navy anchor logo.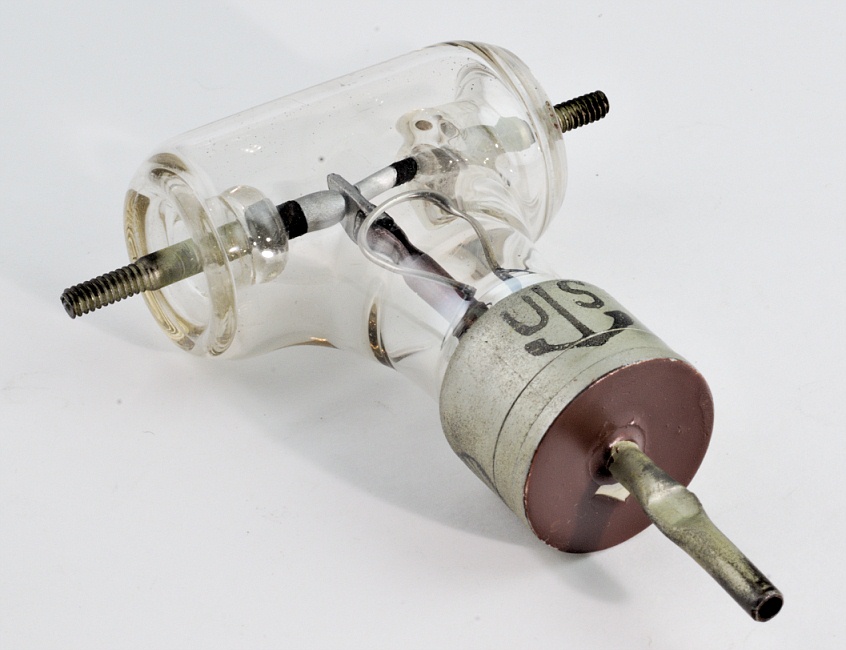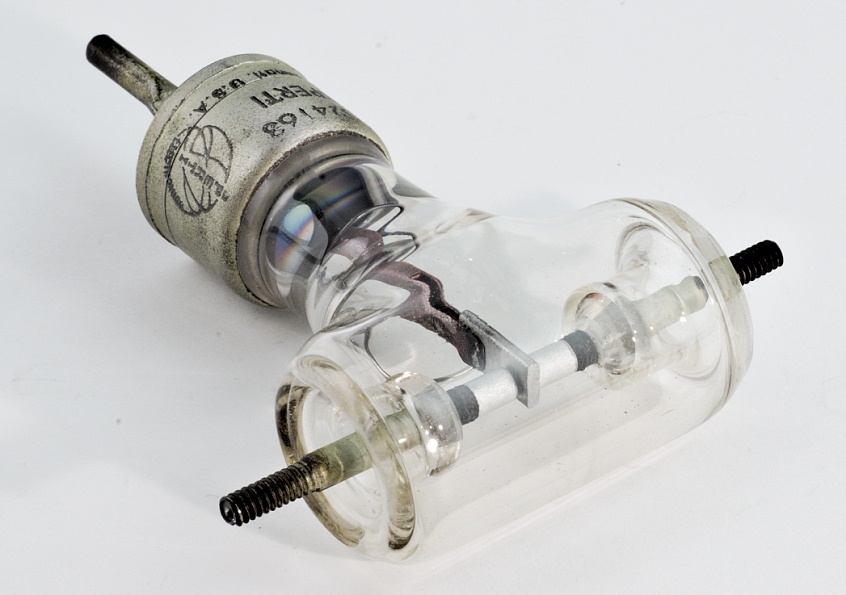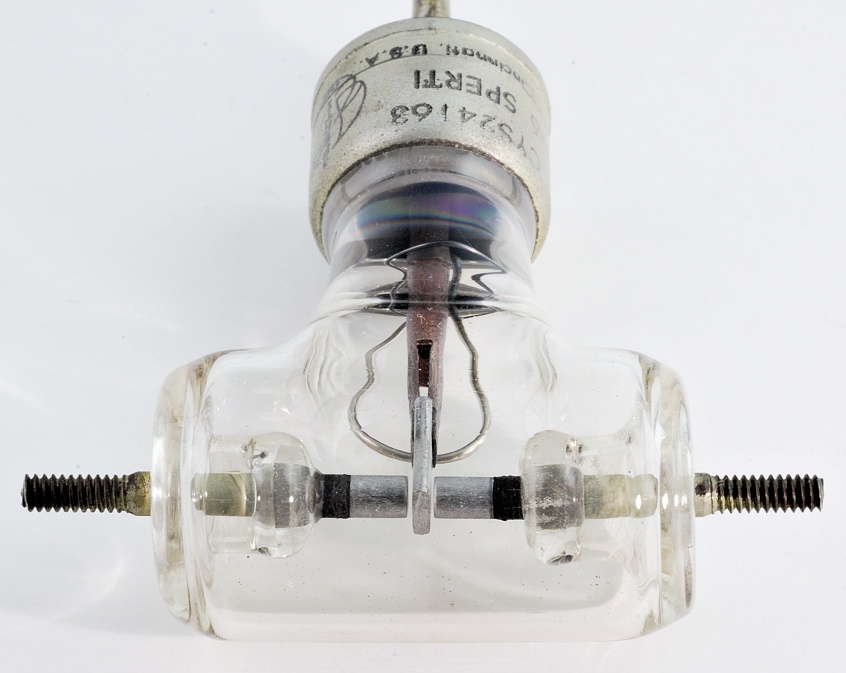 ---
Le contenu de ce site est sous copyleft

The content of this site is under copyleft

Der Inhalt dieser Website steht unter Copyleft