OTIS 2040 TD74 Elevator Touch Button Tube
Tube interrupteur à touche sensitive
Kaltkathodenröhre, Berührungsempfindliche Schalter
The OTIS 2040 is a special neon filled tube with a clear tin coating on the top of the glass tube. When touched, your body capacity would make the tube fire and light up neon orange. These tubes were used on elevators as touch switches for the floor buttons and call buttons. There were no moving parts, the thyratron acted as the switch and the indicator lamp all in one.
Fiche technique • Data sheet • Datenblatt: OTIS.pdf & 1C21.pdf
United States Patent 2525768 - Electronic tube with conductive coating
See also • Voir aussi • Siehe auch : National Electronics NL-OA4GA Elevator Touch Button Tube.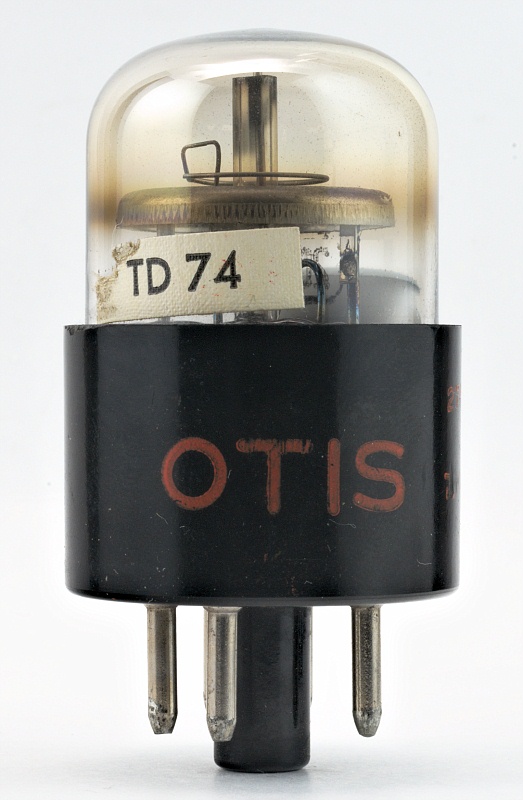 Hauteur • Height • Höhe : 59 mm • 2" 3/8
Diamètre • Diameter • Durchmesser : 28 mm • 1" 1/8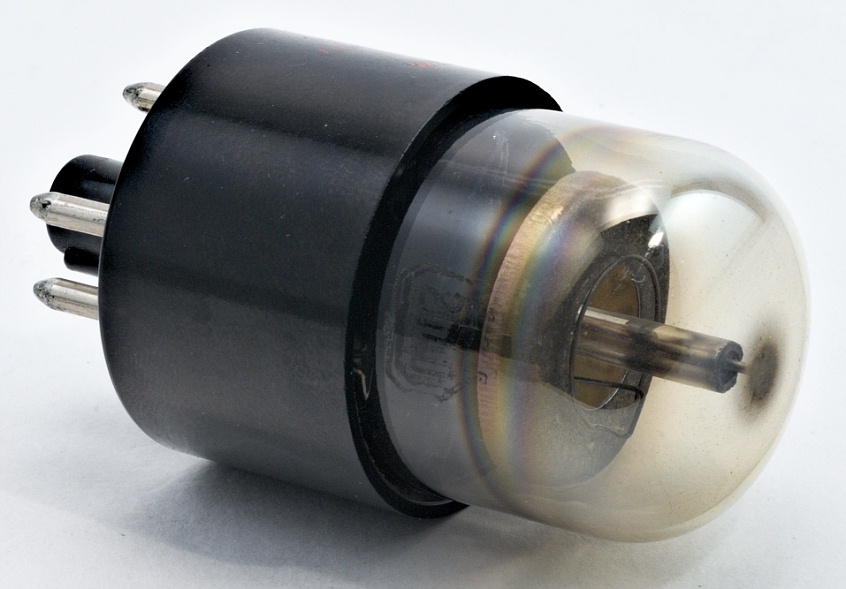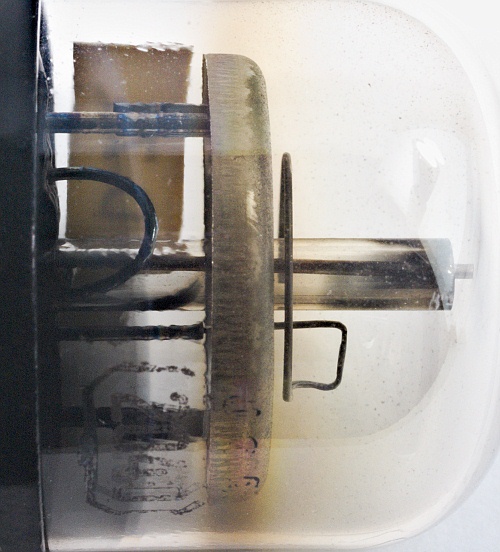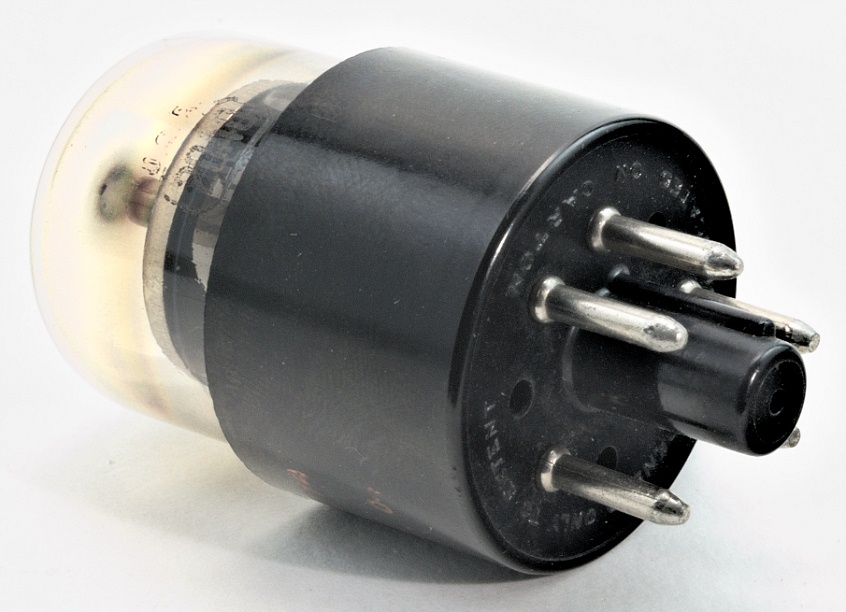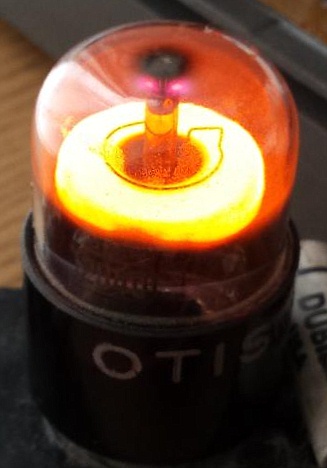 ---
Le contenu de ce site est sous copyleft

The content of this site is under copyleft

Der Inhalt dieser Website steht unter Copyleft