National Electronics NL-OA4GA Elevator Touch Button Tube
Tube interrupteur à touche sensitive
Kaltkathodenröhre, Berührungsempfindliche Schalter
Similar to OTIS 2040, RCA 1C21, and EEV QT1257, this cold cathode thyratron is a special type of trigger tube which is switched to the conducting state by the touch of a person's finger on an external control electrode which is placed at the end of the tube. After the electrode has been touched, the tube emits a visible glow until the HT supply is momentarily interrupted for a time exceeding the tube deionization time. The current flowing through the tube may be used to operate a relay.
The typical application of this tube was its use in the control panel of lifts, for selecting the floor at which the passenger wished to go. When the tube corresponding to the selected floor was touched, it continued to glow until the lift reached that floor.
Fiche technique • Data sheet • Datenblatt: QT1257.pdf
See also • Voir aussi • Siehe auch : OTIS 2040 TD74 Elevator Touch Button Tube.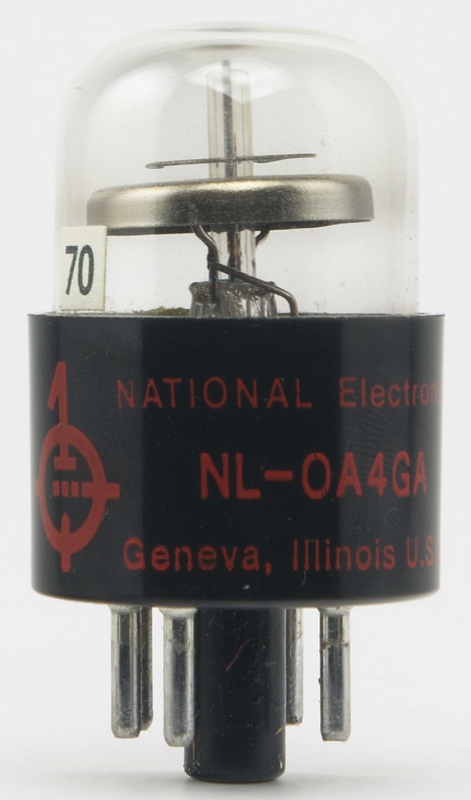 Hauteur • Height • Höhe : 59 mm • 2" 5/16
Diamètre • Diameter • Durchmesser : 32 mm • 1" 1/4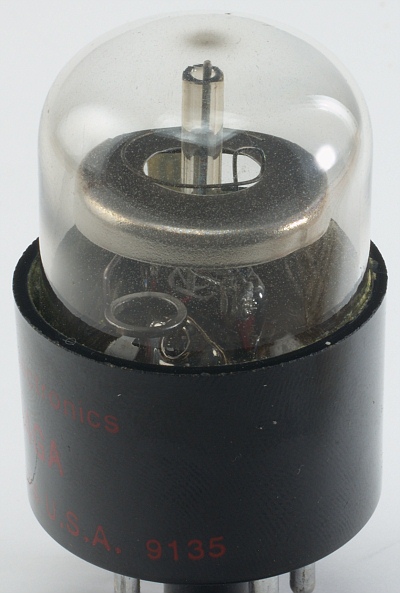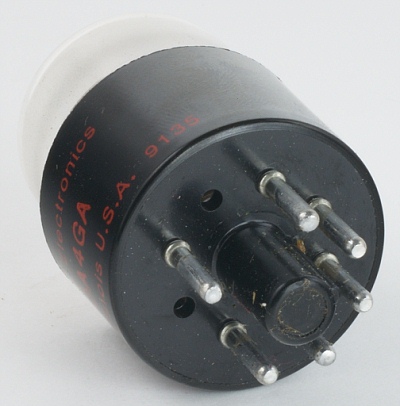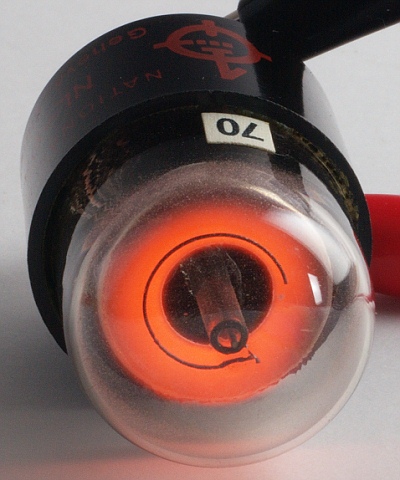 ---
Le contenu de ce site est sous copyleft

The content of this site is under copyleft

Der Inhalt dieser Website steht unter Copyleft