WESTERN ELECTRIC 372A Cold Cathode Thyratron Triode ("Telephone Gas Ringing Tube")
Thyratron à cathode froide
Kaltkathoden-Thyratron
A three-element cold-cathode tube used as a relay, voltage regulator or rectifier; intended primarily for the H5 telephone set.
Used in 531-type subscriber set and 306-type selective-ringing party line telephones. A given party could be selected by applying either -48 or +48 volts to the line along with 20-Hz ringing, triggering the 372A in the appropriate telephone to apply ringing current to its bell.
Starter breakdown 70 V, sustain at 20 mA 60 V, main-gap breakdown 150 V, sustain 75 V.
Bulb contains radium bromide.
Fiche technique • Data sheet • Datenblatt: 372A.pdf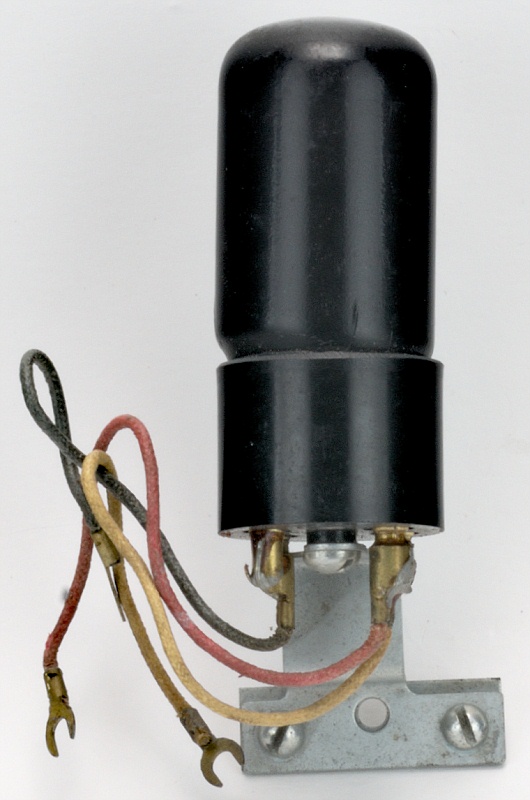 Hauteur • Height • Höhe : 75 mm • 3"
Diamètre • Diameter • Durchmesser : 29 mm • 1" 1/8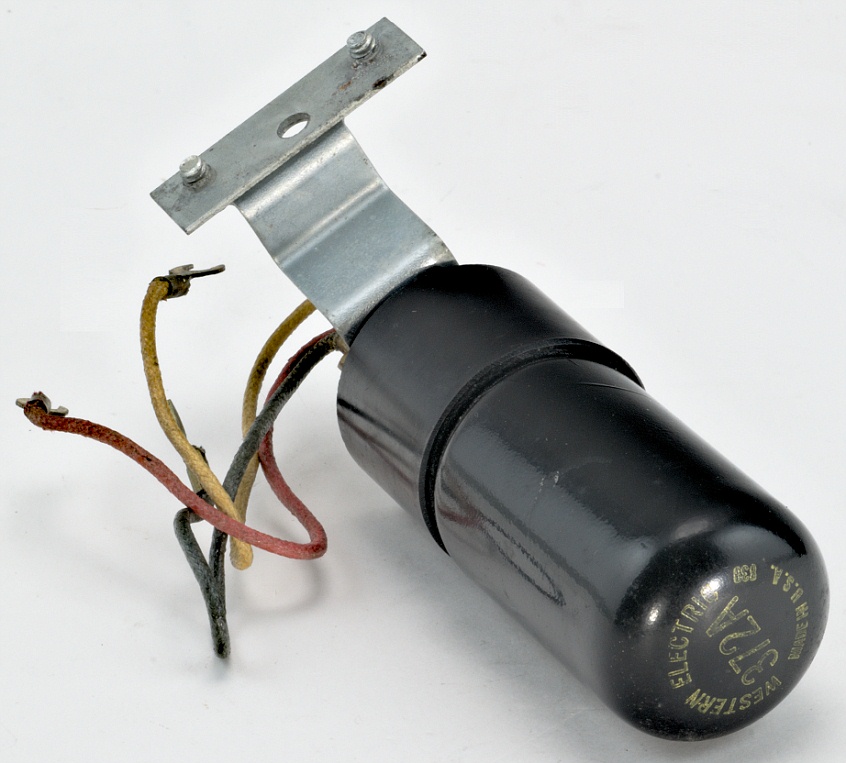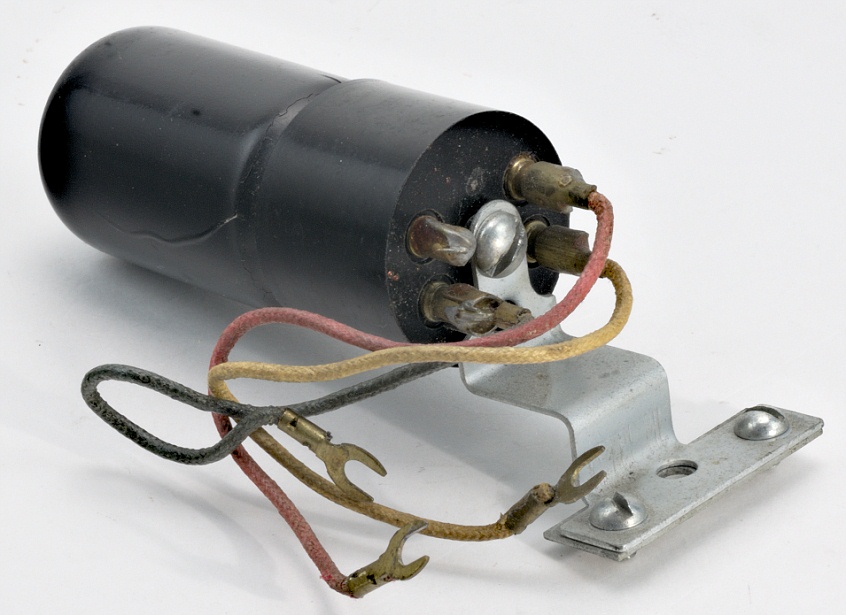 ---
Le contenu de ce site est sous copyleft

The content of this site is under copyleft

Der Inhalt dieser Website steht unter Copyleft