Выключатель вакуумный ВВ-20
High Voltage Vacuum Relay VV-20
Relais à vide
Vakuum-Relais
This tube is a part of the high voltage switch type VV-20. Into the magnetic field produced by an external coil, the two contacts attract to each other and connect the parts of a circuit. The VV-20 was used in BP dye lasers, and in powerful pulsed microwave devices.
• Rated voltage: 20 kV
• Contact resistance: not more than 0.02 Ω

Hauteur • Height • Höhe : 16 cm • 6" 1/4
Diamètre • Diameter • Durchmesser : 29 / 39 mm • 1" 1/8 / 1" 1/2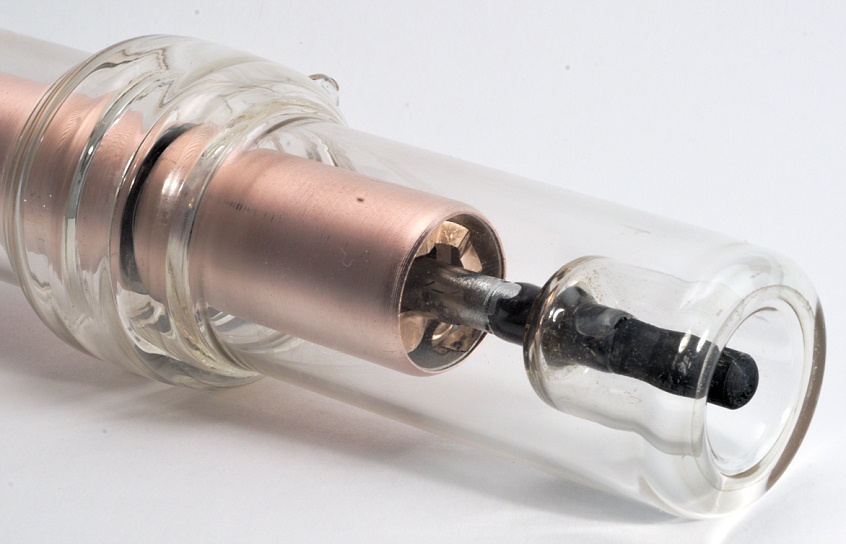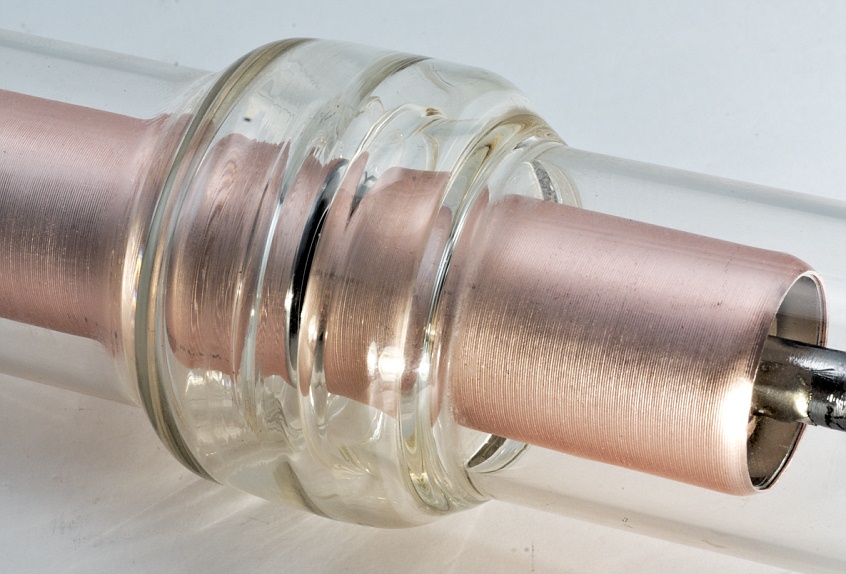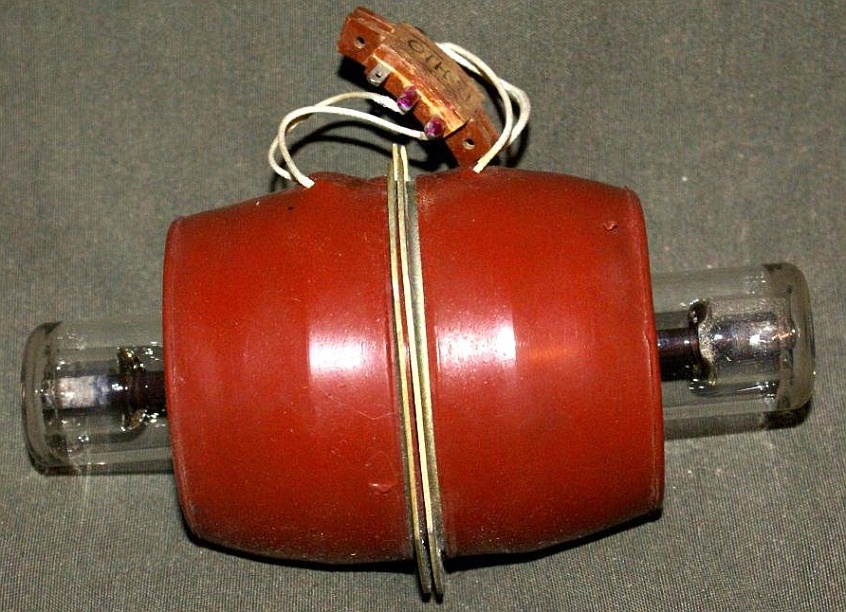 ---
Le contenu de ce site est sous copyleft

The content of this site is under copyleft

Der Inhalt dieser Website steht unter Copyleft