CV100 Trigatron
Gas-filled triggered spark gap
Tube à gaz éclateur déclenché
Gasgefüllte triggerbare Funkenstrecke

A Trigatron is a gas-filled triggerable spark gap designed for the switching of short high current and high voltage pulses. The Trigatron was developed in England during World War II; in radar modulators, they were used to feed the large pulse necessary to a magnetron. The glass tube is enclosed in a woven wire mesh, to serve as a protection against fragmentation if the device explodes due to internal overpressure: aged tubes can explode.

Un trigatron est un éclateur à gaz doté d'une électrode auxiliaire qui permet son déclenchement, conçu pour la commutation de brèves impulsions de tension et de puissance élevées. Le trigatron a été développé en Angleterre au cours de la Deuxième Guerre mondiale; dans les modulateurs de radar, ils ont été utilisés pour délivrer la puissante impulsion nécessaire à un magnétron. L'enveloppe en verre est entourée d'un filet servant à retenir les éclats de verre en cas d'explosion causée par une surpression interne: les tubes âgés peuvent exploser.

Ein Trigatron ist eine gasgefüllte triggerbare Funkenstrecke, zum Schalten kurzer Hochspannungsimpulse hoher Leistung. Das Trigatron wurde im Zweiten Weltkrieg von den Engländern entwickelt; in Radaranlagen wurden Gleichspannungsimpulse mittels eines Magnetrons in Hochfrequenzimpulse umgesetzt. Die Umhüllung des Röhrengefässes mit einem nichtleitenden Netz dient als Schutz vor Glassplittern – eine gealterte Röhre kann explodieren.
Fiche technique • Data sheet • Datenblatt: CV100.pdf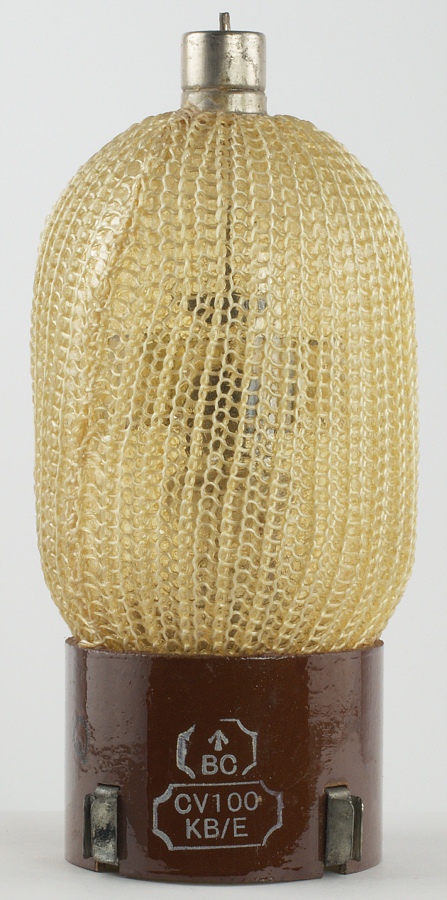 Hauteur • Height • Höhe : 145 mm • 5" 11/16
Diamètre • Diameter • Durchmesser : 67 mm • 2" 5/8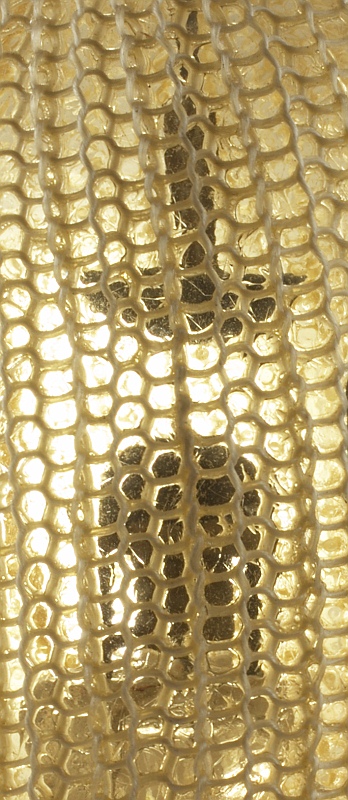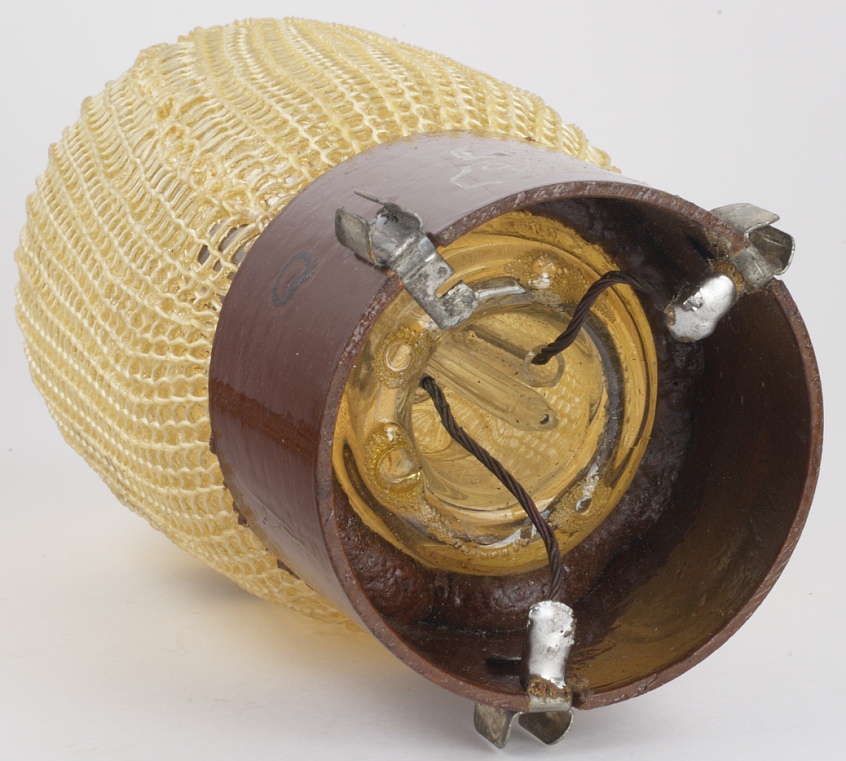 ---
Le contenu de ce site est sous copyleft

The content of this site is under copyleft

Der Inhalt dieser Website steht unter Copyleft