Research Enterprises Ltd REL38C 10E/CV125 Trigatron
Gas-filled triggered spark gap
Tube à gaz éclateur déclenché
Gasgefüllte triggerbare Funkenstrecke
• Peak output: 530 kW
• Pulse length: 1 μs
• Main gap voltage: max. 13.3 kV
• Trigger voltage: 4.5 kV
• Pulse repetition rate: 800 pps
• Molybdenum anode and cathode.
• Tungsten trigger electrode.
• Tube filled with a mixture of argon and some 5% oxygen.
• Used in the H2S airborne, ground scanning radar system, the Air-to-Surface-Vessel (ASV) radar, and in the British radar modulator type 158.
Canadian REL is the production arm of the Canadian Research Council during WWII.
Fiche technique • Data sheet • Datenblatt: CV125.pdf
Thanks to Michel Wiams (HALFIN) who donated this tube.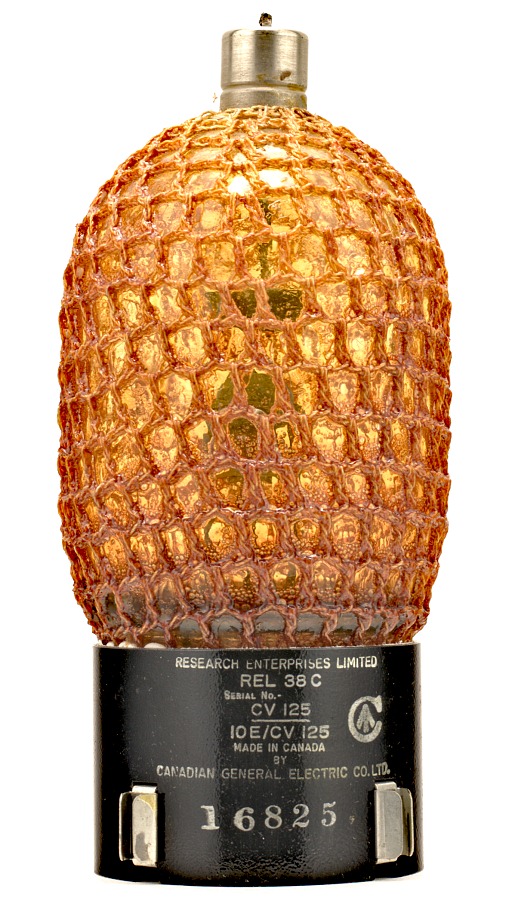 Hauteur • Height • Höhe : 146 mm • 5" 3/4
Diamètre • Diameter • Durchmesser : 66 mm • 2" 5/8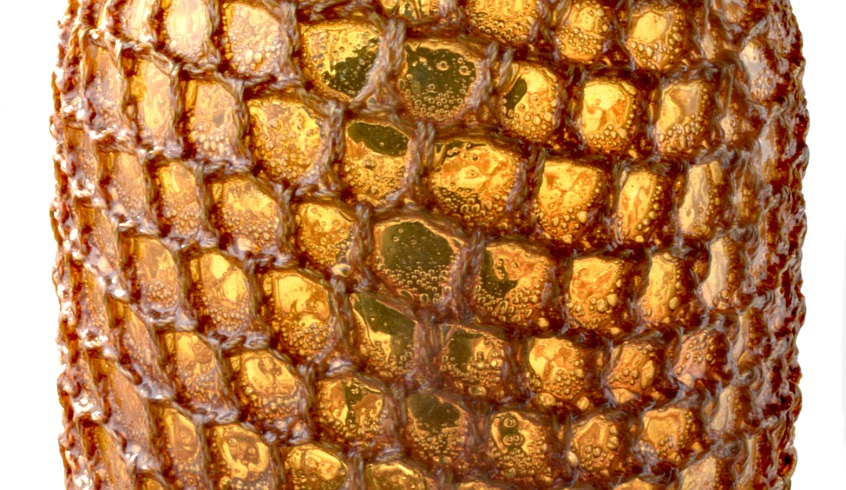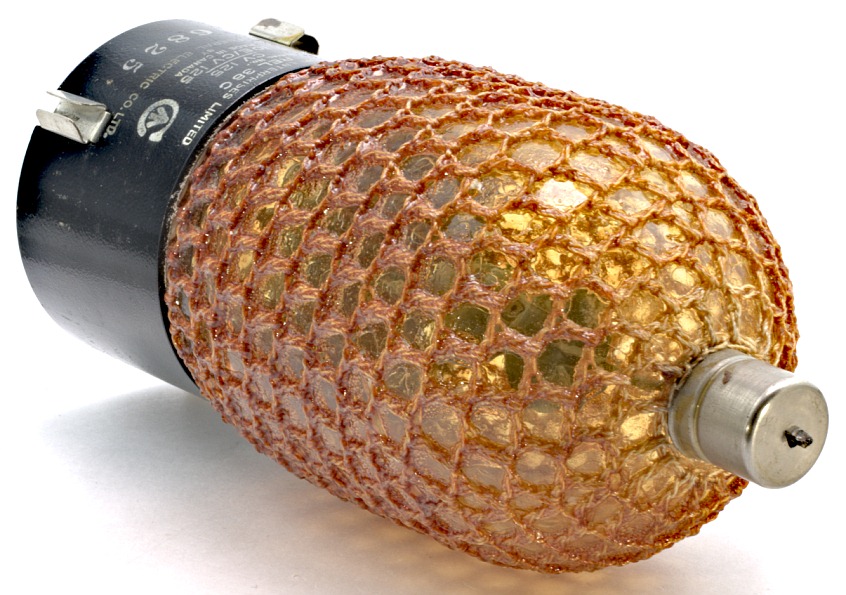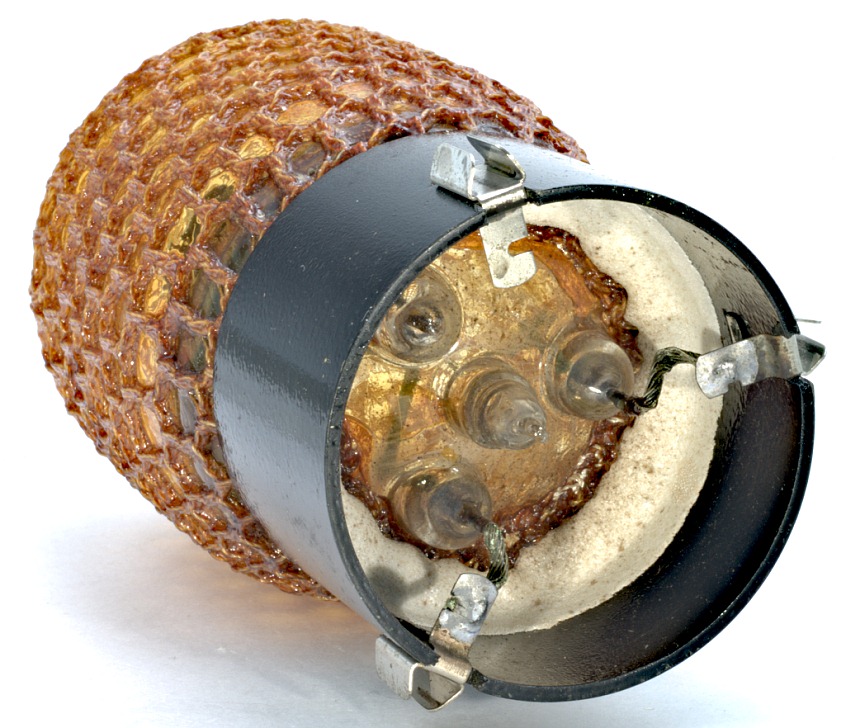 ---
Le contenu de ce site est sous copyleft

The content of this site is under copyleft

Der Inhalt dieser Website steht unter Copyleft