TAKK Model 41 High Voltage D-C Insulation Tester
Testeur d'isolation haute tension
Hochspannungs-Isolationstester
The TAKK Corporation, Newark, Ohio, USA.
• F.W. Atkinson and Robert B. Taylor, A Portable Instrument for Measuring Insulation Resistance at High Voltage, April 1945.
See also • Voir aussi • Siehe auch : TAKK-TRON High Voltage Cold-Cathode Rectifier Type 60-8.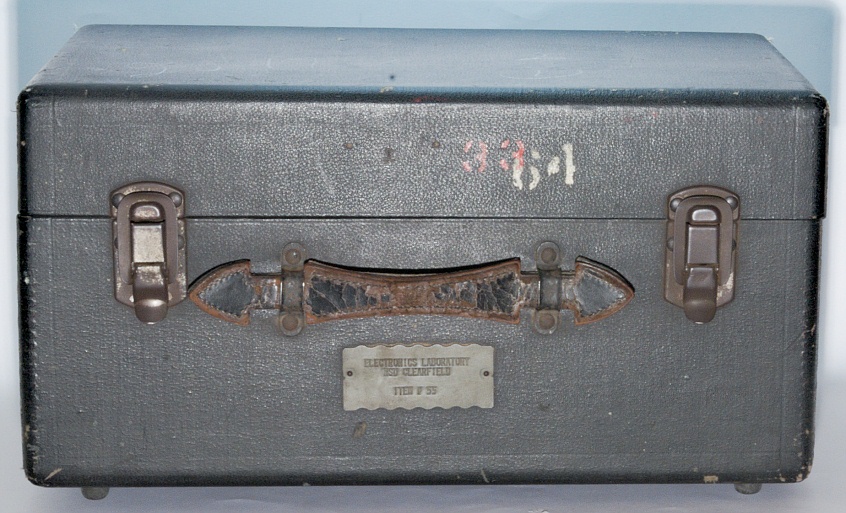 473 x 295 x 258 mm • 18"5/8 x 11"5/8 x 10"1/8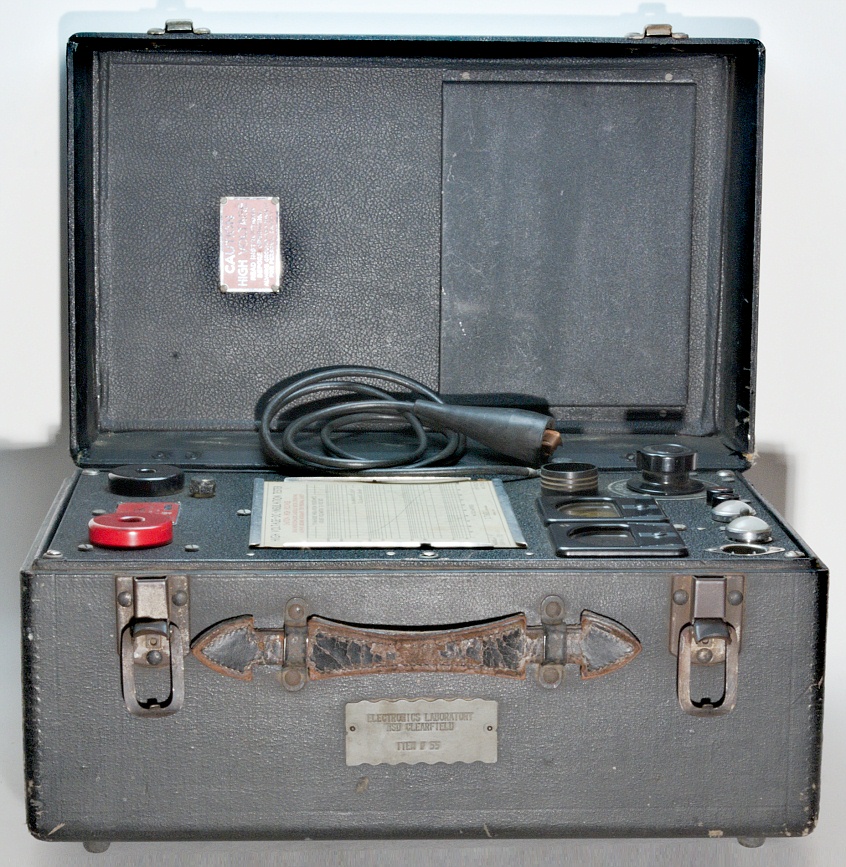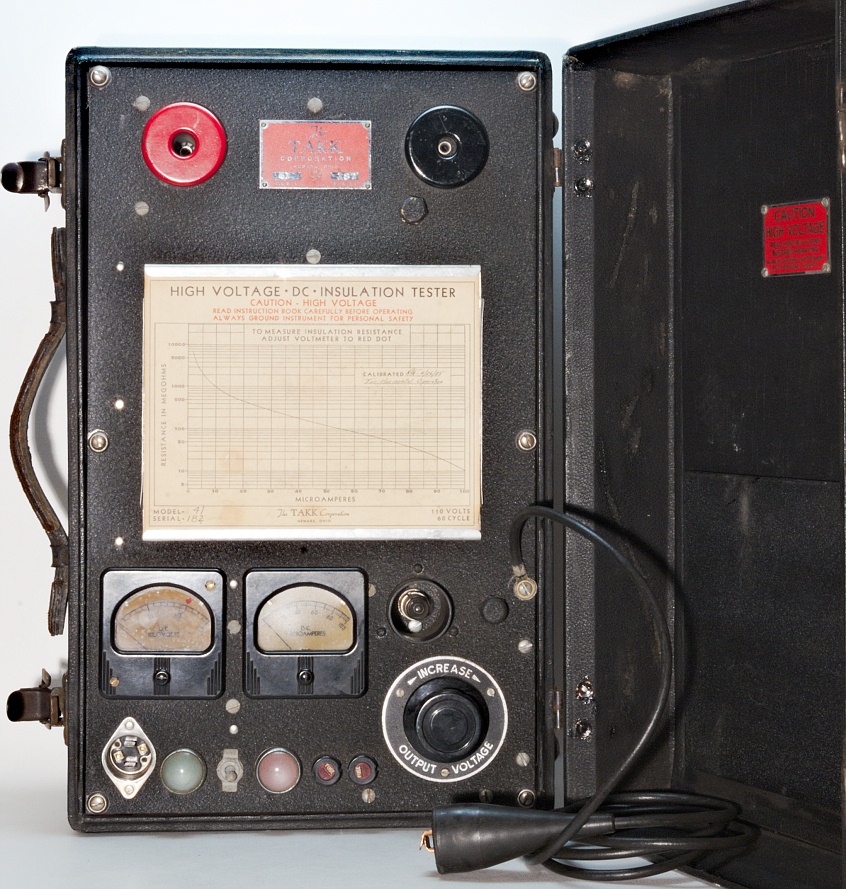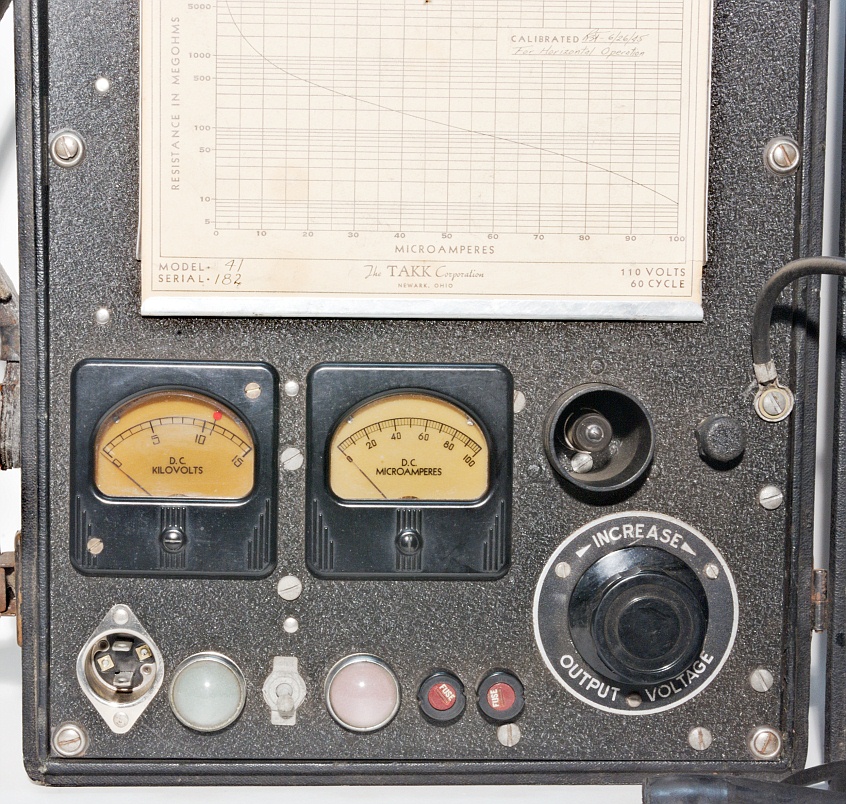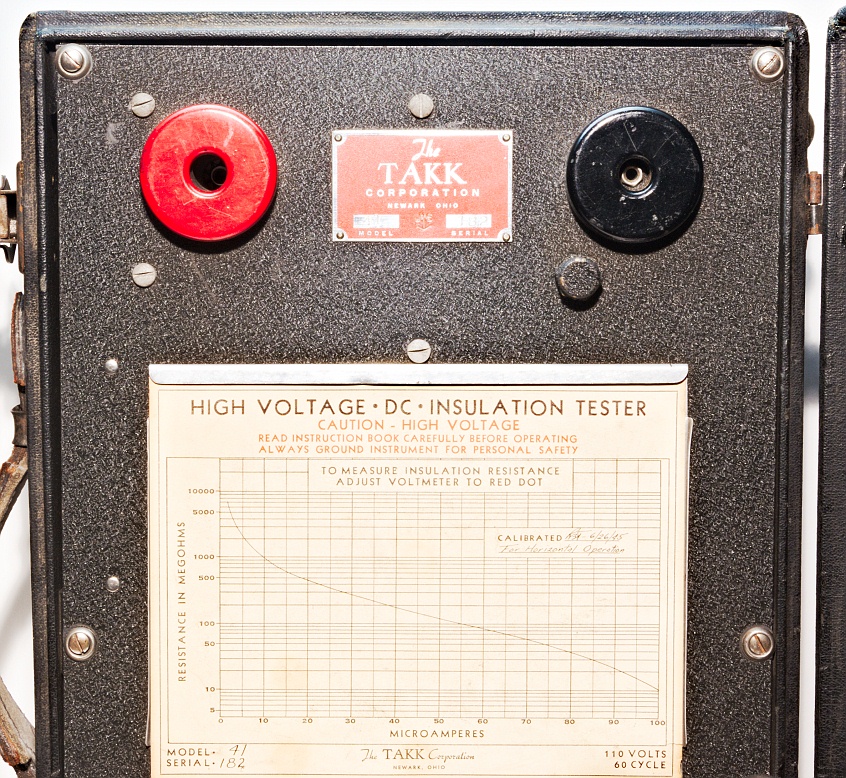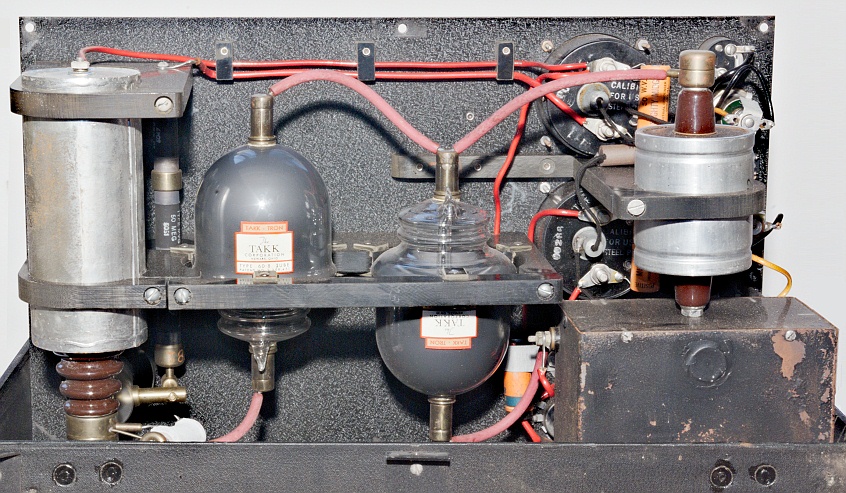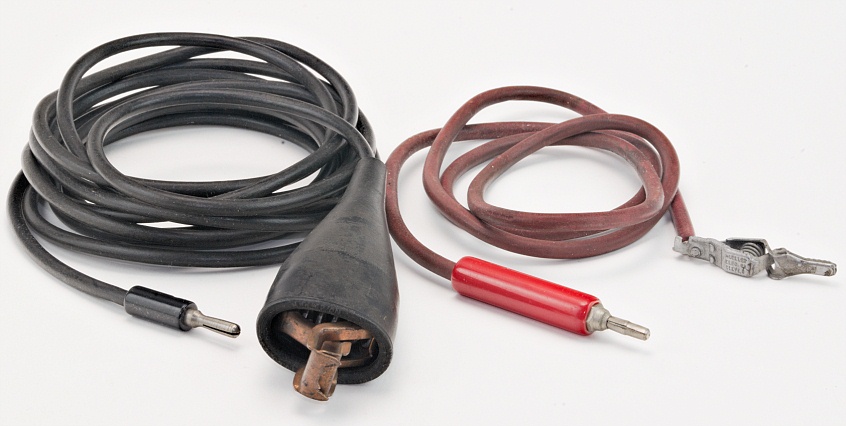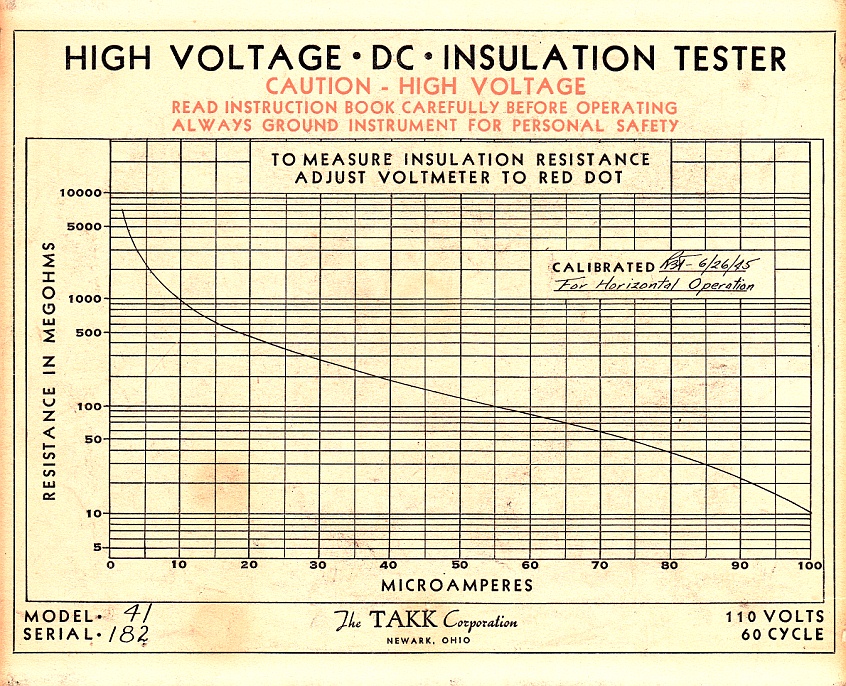 ---
Le contenu de ce site est sous copyleft

The content of this site is under copyleft

Der Inhalt dieser Website steht unter Copyleft