Sonnette électrostatique
Electrostatic bell ring
Elektrostatisches Glockenspiel (Franklin-Glocken)

Lorsque l'appareil est connecté à une machine électrostatique, du fait des actions électriques, le pendule frappe de façon alternée sur les deux cloches.

When the apparatus is connected to an electrostatic machine, the pendulum hits the two bells alternatively because of the electric actions.

Ein kleiner Hammer schwingt zwischen zwei Glocken, in denen der Spannungsunterschied zwischen den Glocken zirka 30.000 Volt ist. Das elektrostatische Feld macht das Hammer schwingen.

Video on YouTube: Franklin's Bells Demonstration

Hauteur • Height • Höhe : 304 mm • 12"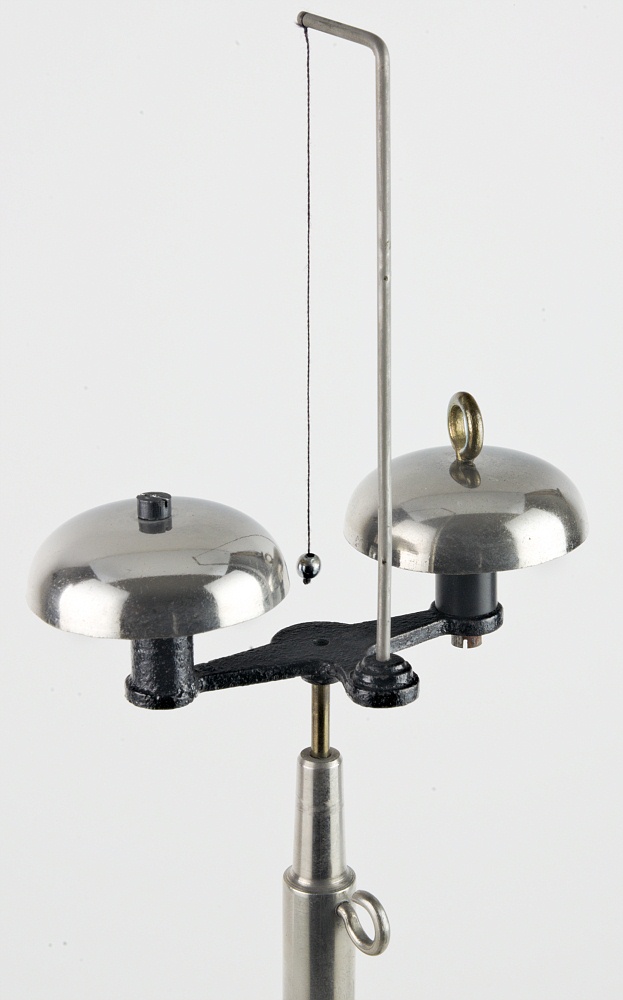 ---
Le contenu de ce site est sous copyleft

The content of this site is under copyleft

Der Inhalt dieser Website steht unter Copyleft