RAYTHEON CK1114 Light-dependent Resistor-Output Optocoupler
Photocoupleur (ou optocoupleur)
Optokoppler
Four-terminal optoelectronic coupler containing one incandescent lamp and one photoresistor.
Known as Raysistor, it performs a variety of control fuctions, providing noise-free control of AC or DC signals over a wide dynamic range without transients or contact (or wiper) chatter.
Typical applications are variable resistors, solid state switches, relays, and voltage or signal isolators.
Control lamp: 0-1 V, 0-17 mA
Photoresistor: 1 MΩ to 850 Ω, 100 V max, 100 mW
18 ms on, 60 ms off
Fiche technique • Data sheet • Datenblatt: Raysistor.pdf
Thanks to † Bill Wagner who donated this device.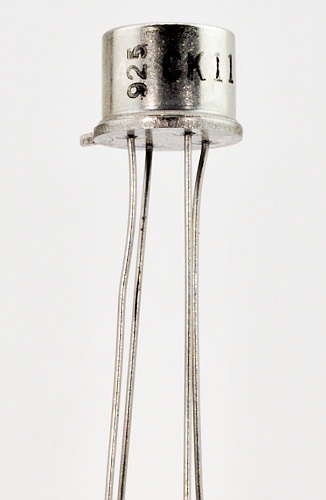 Hauteur • Height • Höhe : 6,5 mm • 1/4"
Diamètre • Diameter • Durchmesser : 8 mm • 5/16"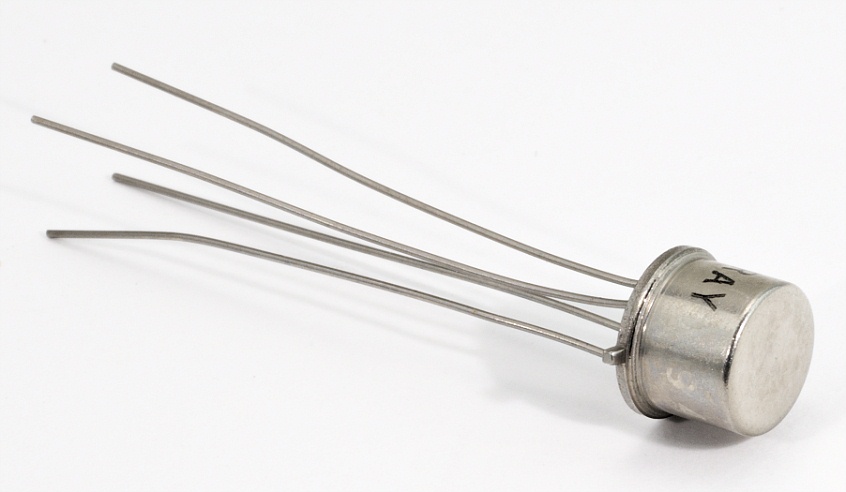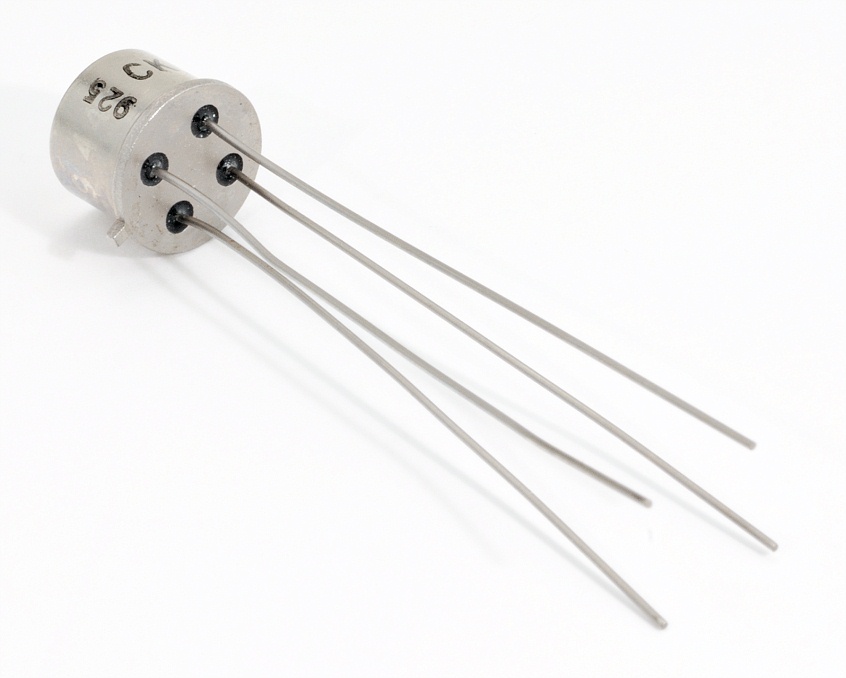 ---
Le contenu de ce site est sous copyleft

The content of this site is under copyleft

Der Inhalt dieser Website steht unter Copyleft