Gundelach U2085 Spezialdiode für Ultrakurzwellenmessungen
VHF Signal Diode
Diode de mesure VHF
Emil Gundelach, Gehlberg (Thüringer Wald), Deutschland.
HF diode produced around 1937 for Dr. L. Rohde from Rohde & Schwarz.
Gundelach is best known for the production of ion X-ray tubes, which began in 1896.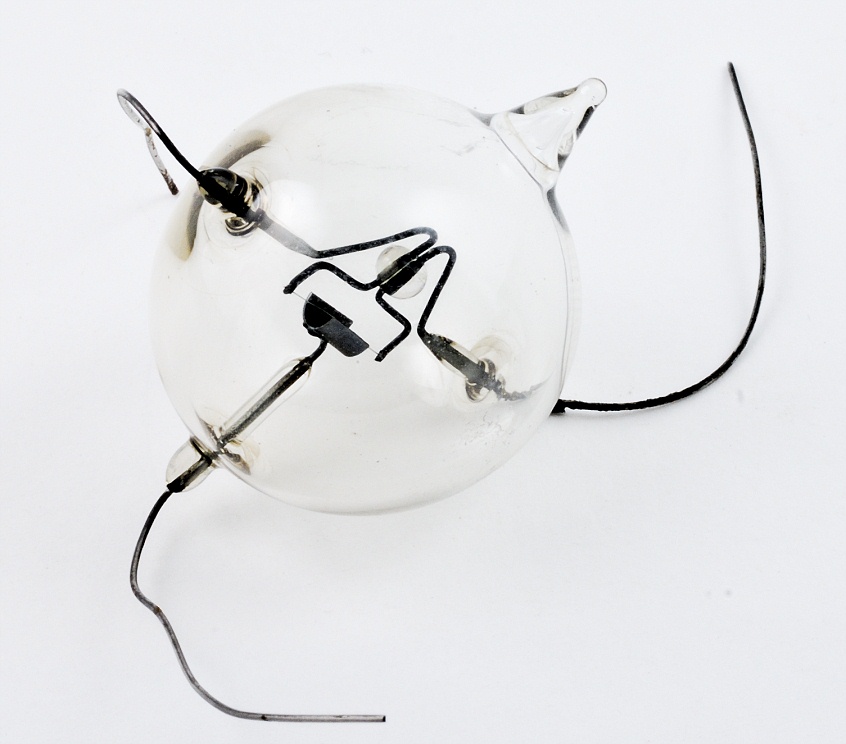 Diamètre • Diameter • Durchmesser : 22 mm • 7/8"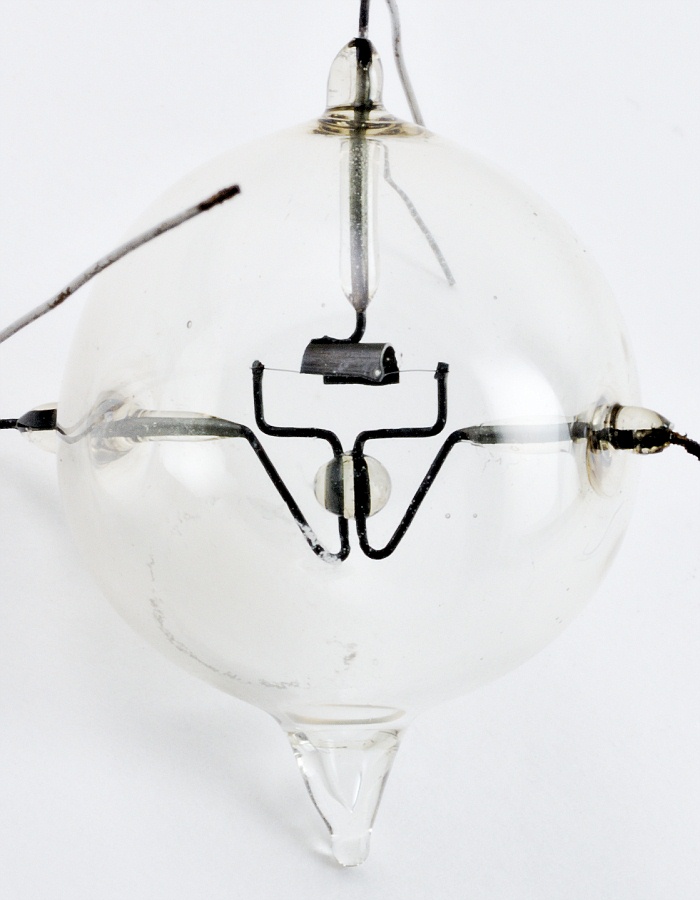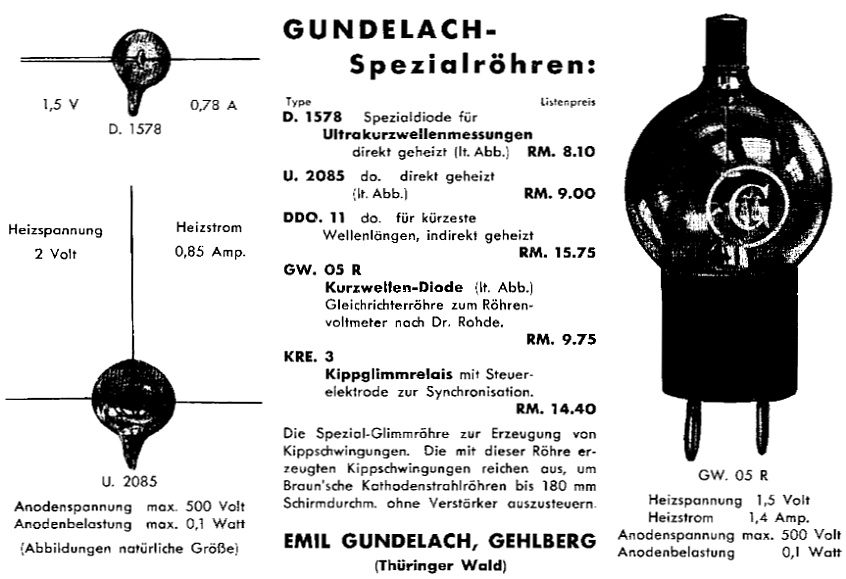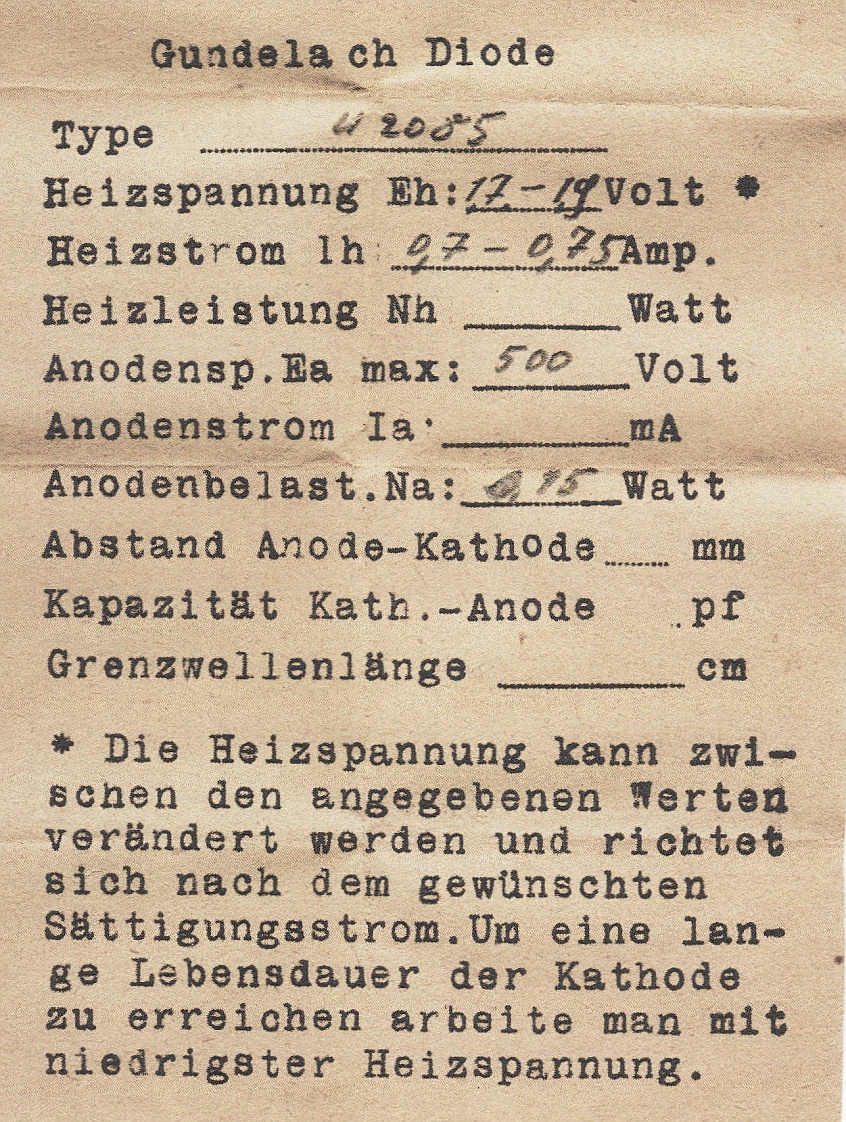 ---
Le contenu de ce site est sous copyleft

The content of this site is under copyleft

Der Inhalt dieser Website steht unter Copyleft