Hartmann & Braun Thermo-Umformer UKWs, 250 MHz, 25 mA
Thermal converter, Thermocouple converter
Convertisseur thermique, thermo-élément sous vide
Hartmann & Braun was founded in Frankfurt am Main (Germany) in 1879, becoming a leading supplier of instrumentation devices by the turn of the century. Hartmann & Braun became part of the ABB product catalog with the acquisition of Elsag Bailey in 1999.
A thermal converter is used as an AC-DC transfer instrument (AC-DC comparator) to measure an unknown alternating current or voltage by comparison with a known nearly equal DC quantity.
In an evacuated glass tube (1), the current I to be measured heats a heating wire (2) made of a resistance material with a low temperature coefficient. A thermocouple (3) is connected to the heating wire either directly by brazing or in an isolated manner. The resulting thermal voltage of about 5 mV is the temperature difference between the heating wire and the environment and thus the heat output I². R is proportional and is measured with the moving-coil measuring mechanism (4). The display is generally dependent on the rms value of the current.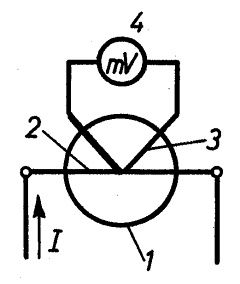 • Hartmann & Braun Meßgeräte mit Thermo-Umformer für Hochfrequenz-, Strom- und Spannungsmessungen.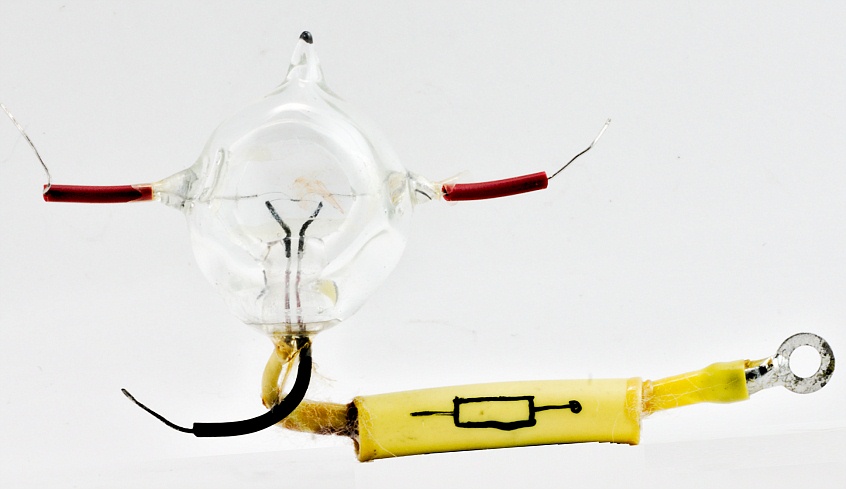 Diamètre • Diameter • Durchmesser : 17 mm • 11/16"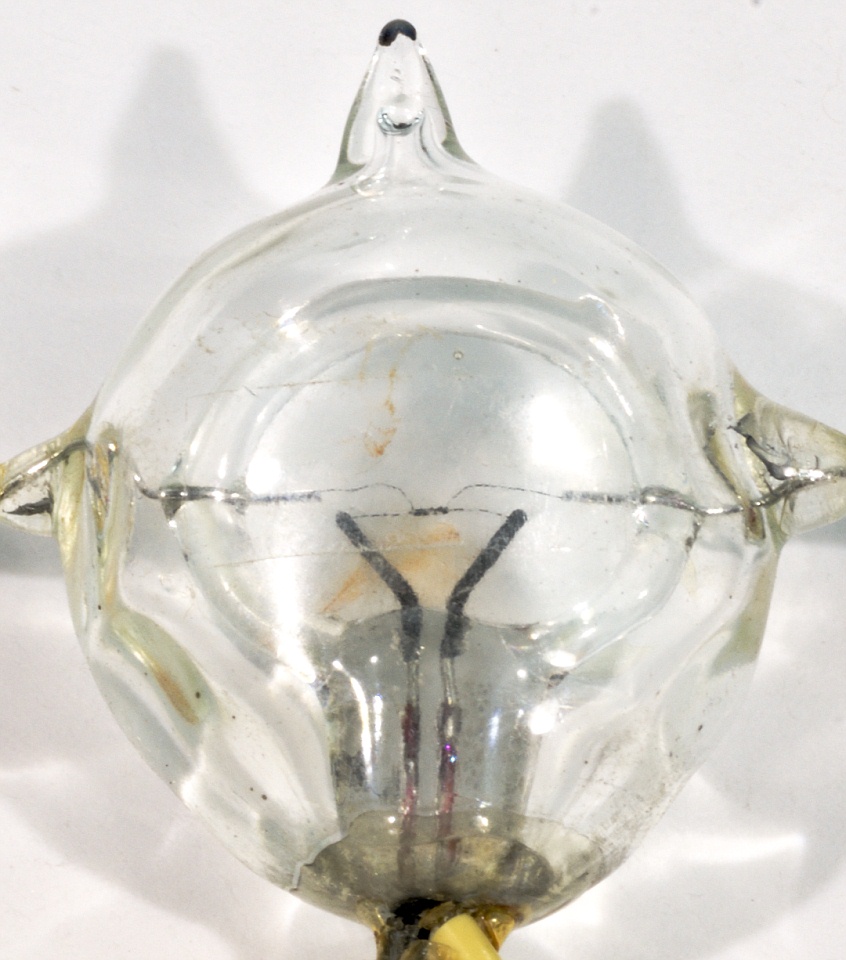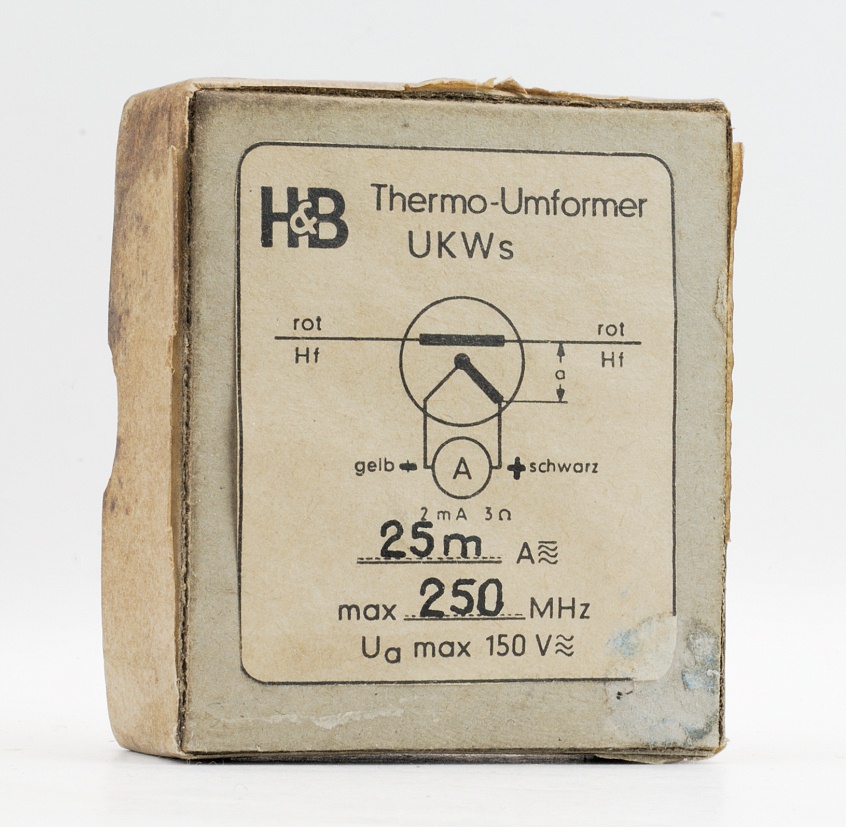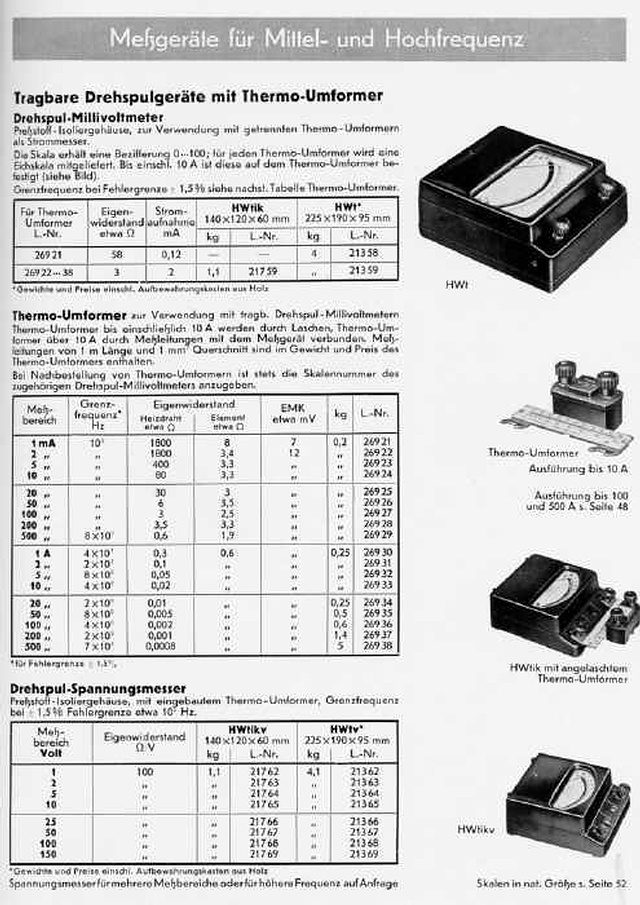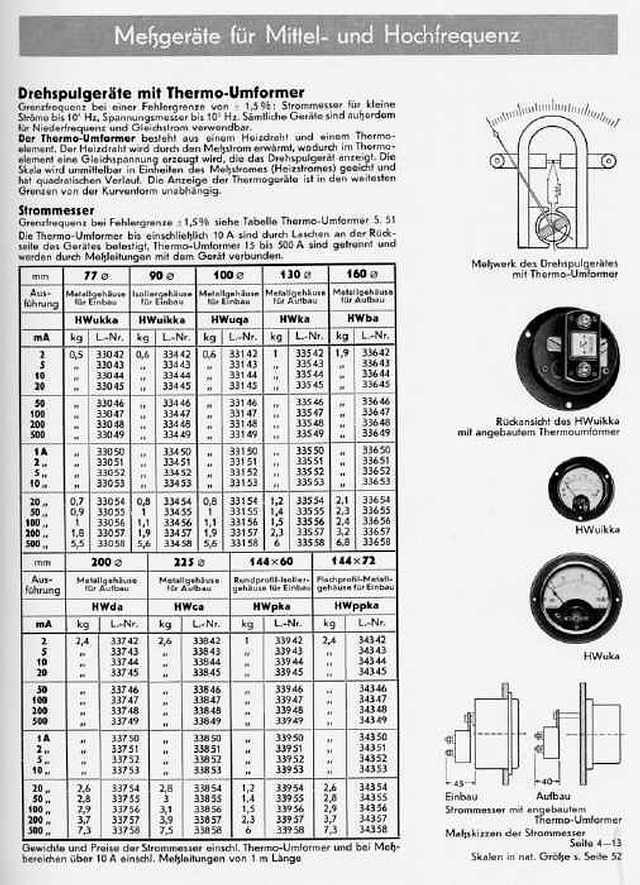 ---
Le contenu de ce site est sous copyleft

The content of this site is under copyleft

Der Inhalt dieser Website steht unter Copyleft