RCA 5734 Mechano-Electronic Transducer ("Vibrotron")
Capteur de mouvement
Transducer-Röhre
Triode for translating mechanical vibration into electric current variation which can be observed and measured.
Developed in the late 1946 by G. M. Rose of the Tube Department of RCA.
RCA marketing initially called it a "Vibrotron", until their trademark people told them the name was somebody else's trademark.
The plate is connected to a shaft, which extends on the top, through a metal diaphragm. Angular displacements of the shaft cause the anode to move with respect to the grid, so varying the plate current.
This tube has been used in diverse vibration pickups for industrial use, or with a contacting stylus attached, as a surface-roughness gauge, or even in a blood-pressure monitor. Several biology papers mention that this tube was used as a muscle tension transducer.
Its usage in phono cartridges seems to be an urban legend.
Fiche technique • Data sheet • Datenblatt: 5734.pdf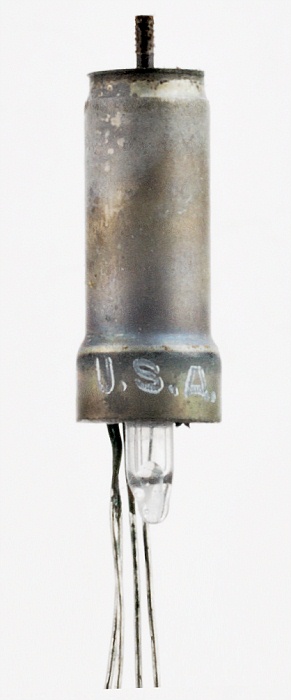 Hauteur • Height • Höhe : 28 mm • 1" 1/8
Diamètre • Diameter • Durchmesser : 7 mm • 1/4"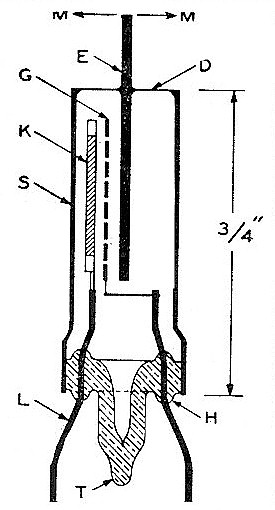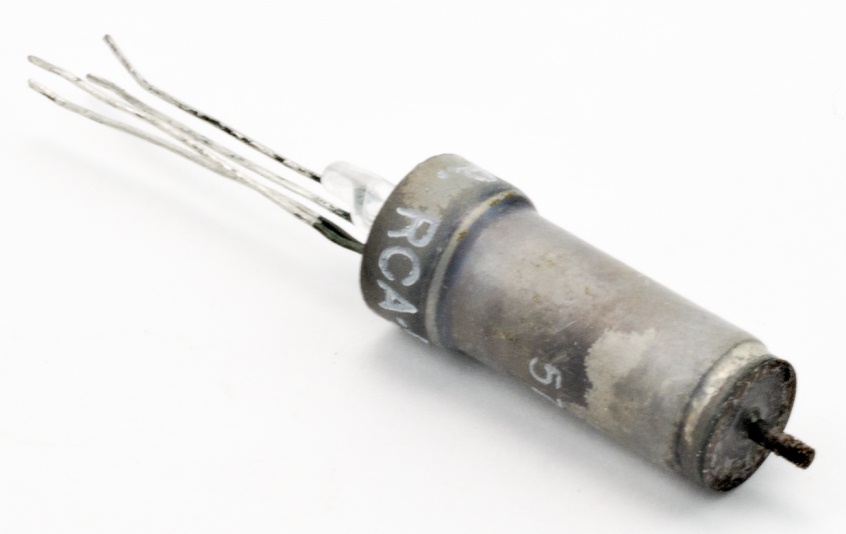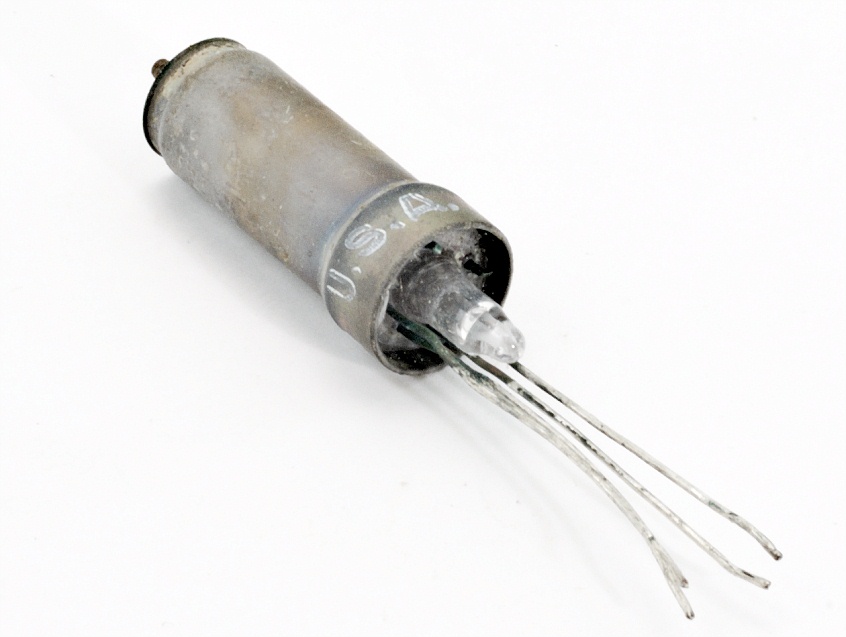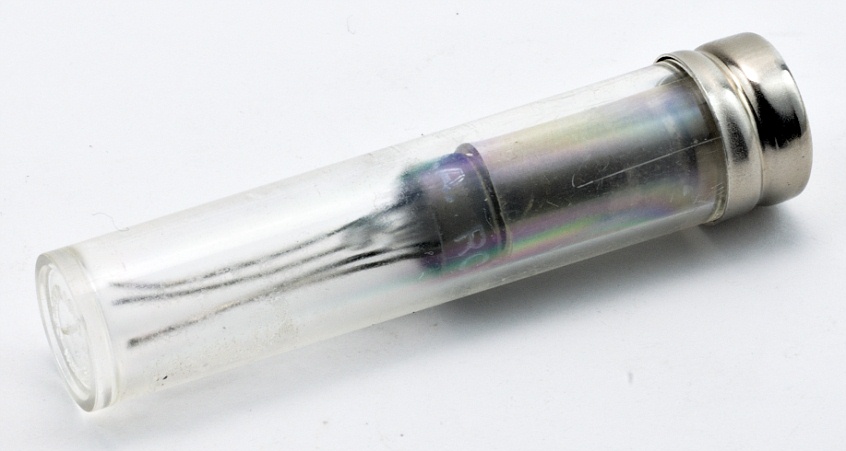 ---
Le contenu de ce site est sous copyleft

The content of this site is under copyleft

Der Inhalt dieser Website steht unter Copyleft