Raytheon QK-329 Beam Deflection Squaring Tube
Tube utilisé dans le domaine du calcul analogique (loi quadratique)
Röhre entwickelt für Anwendungen im Bereich der elektronischen Rechenschaltungen (square-law detector)
Introduced in 1958, this beam-deflection tube was used in early analog computers.
The principle employed to produce a square-law characteristic in this tube is that of deflecting a flat sheet of electrons across a target electrode containing parabolic apertures.
• J.A. Miller, A.S. Soltes and R.E. Scott, Wide-Band Analog Function Multiplier, ELECTRONICS, February, 1955.
• A.S. Soltes, A Wide-Band Square-Law Circuit Element, IRE Transactions - Electron Devices, April, 1955.
Early tubes had the internal elements arranged horizontally.
See also • Voir aussi • Siehe auch : Raytheon QK-329 Beam Deflection Squaring Tube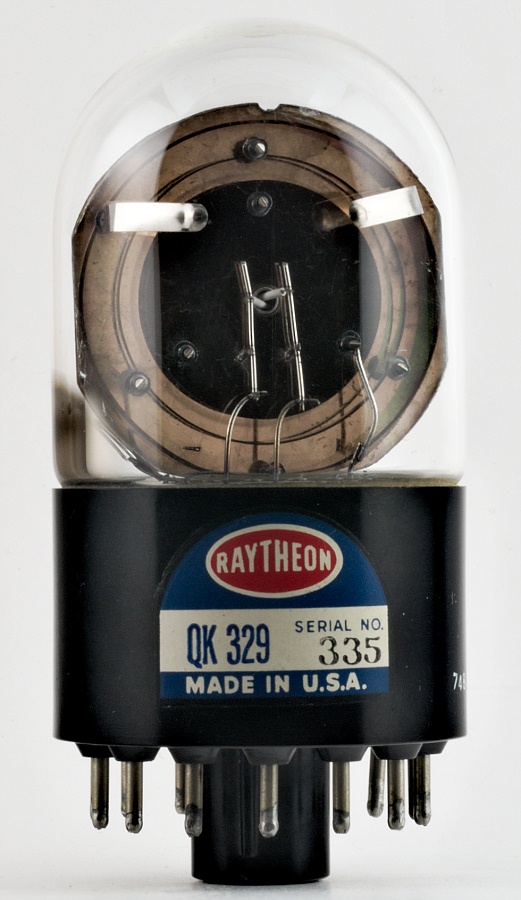 Hauteur • Height • Höhe : 117 mm • 4" 6/10
Diamètre • Diameter • Durchmesser : 57 mm • 2" 2/10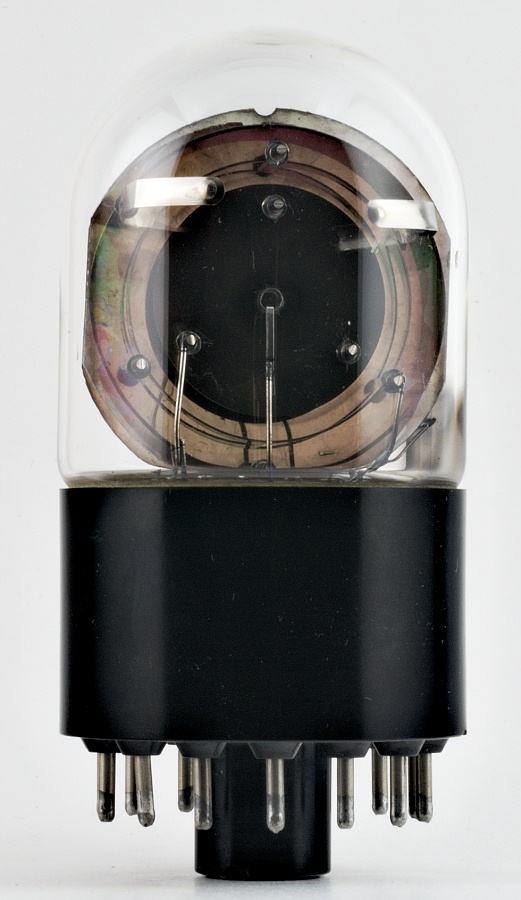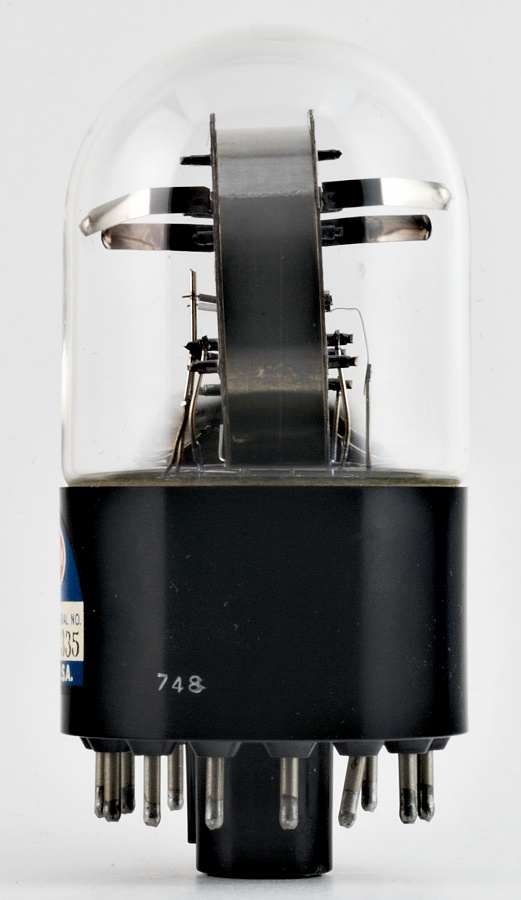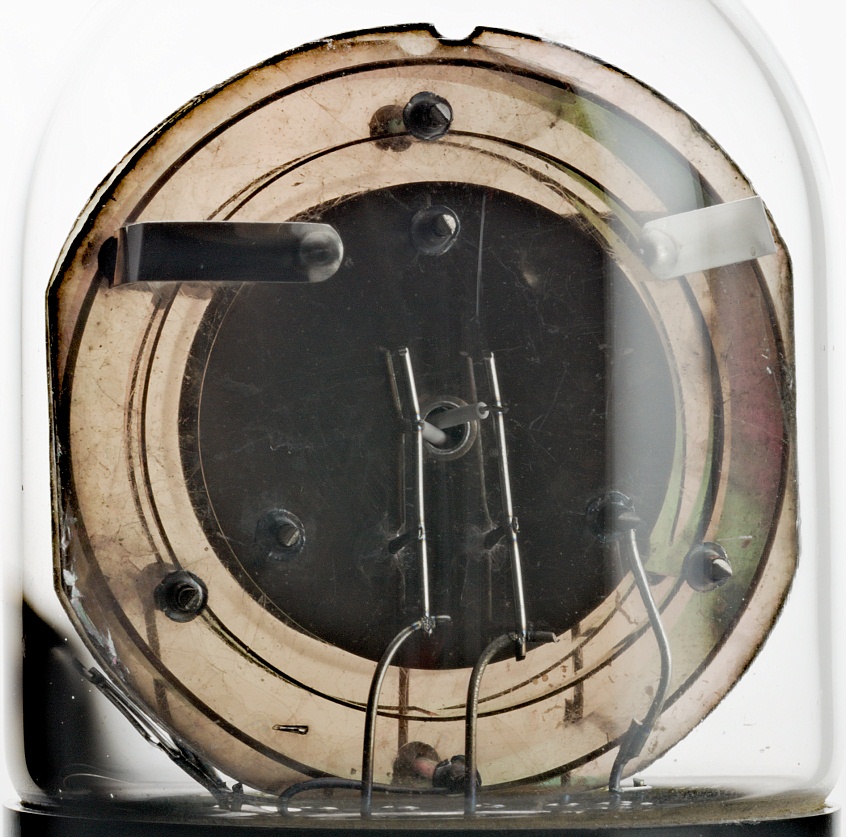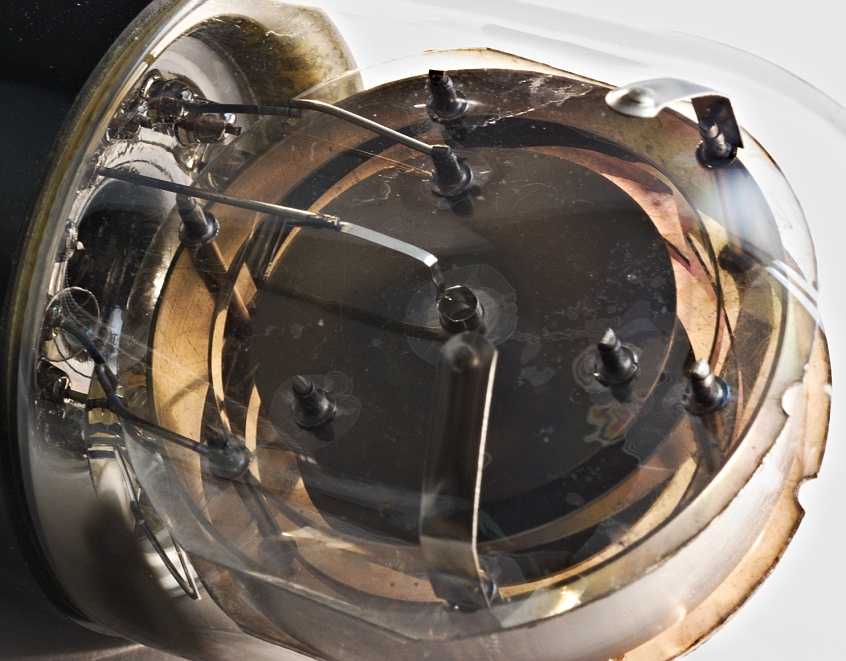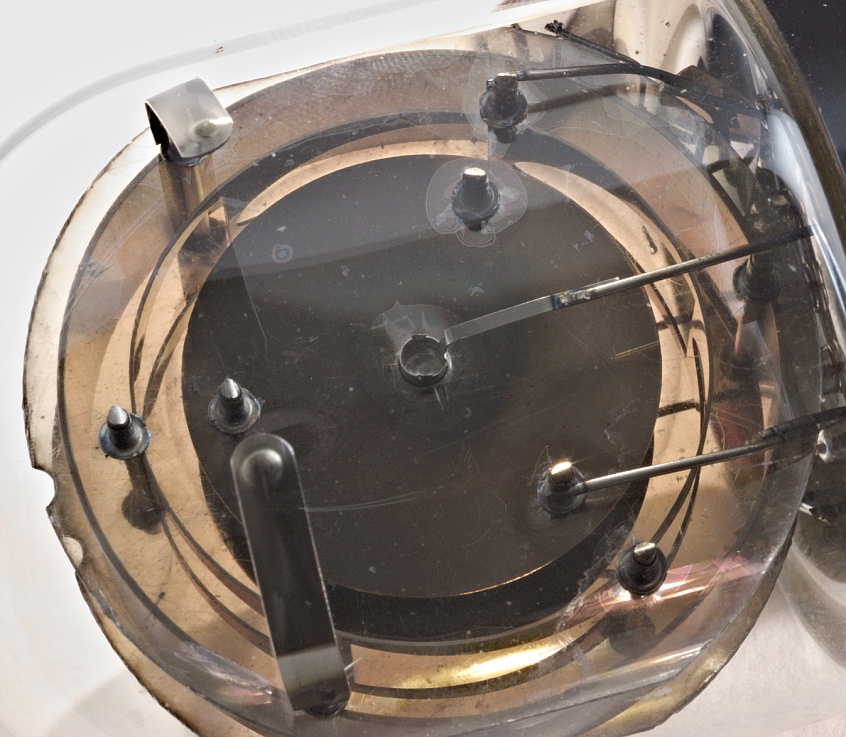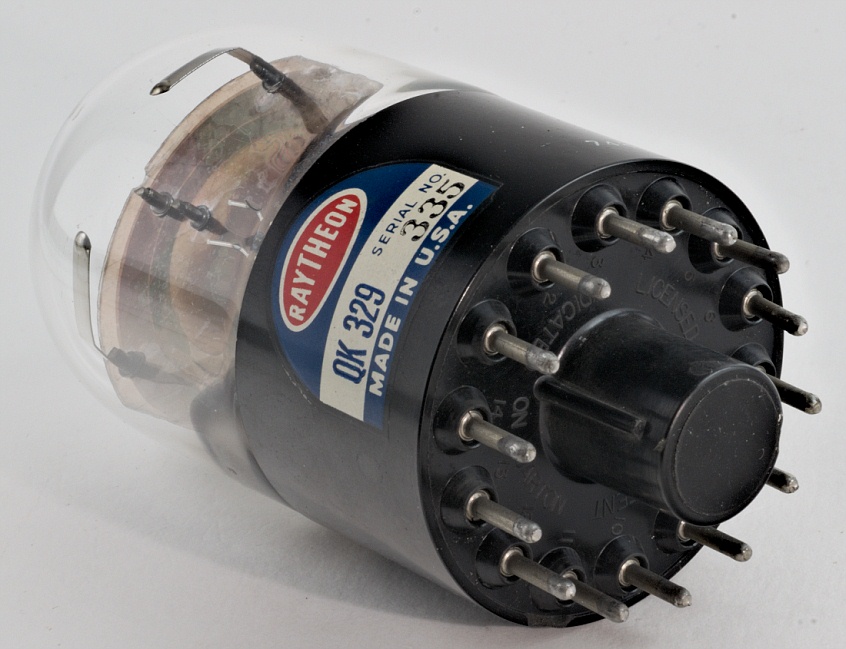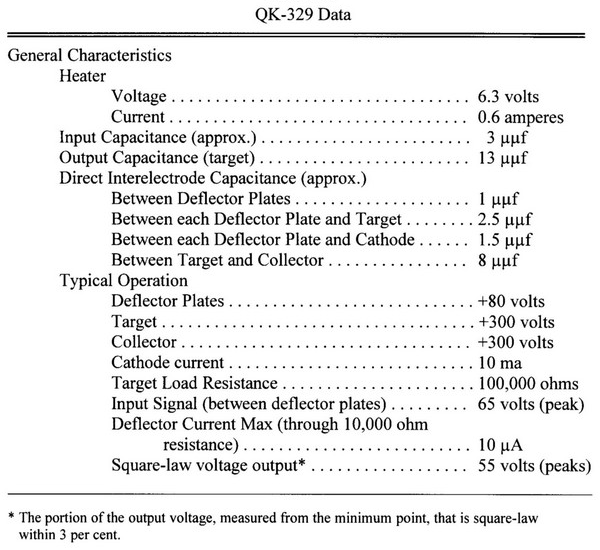 ---
Le contenu de ce site est sous copyleft

The content of this site is under copyleft

Der Inhalt dieser Website steht unter Copyleft