Beckman High Sensitivity Thermocouple 189297
Thermoelement
For use in the IR 33 and AccuLabs 1, 2, 3, and 4 Beckman spectrophotometers.
Evacuated glass body with a germanium lens set for high sensitivity in the 2.5 to 16.6 µ (4000 to 600 cm-1) range.
The thermocouple is a very small strip of blackened gold foil, with dissimilar wires welded to it to form a junction. Radiation reaches these elements through the lens.
The thermocouple is evacuated and vacuum is maintained through the use of a getter.
Thanks to Peter Fuchs, Dipl.Ing.(Fh), Universität Regensburg, who helped to identify this device.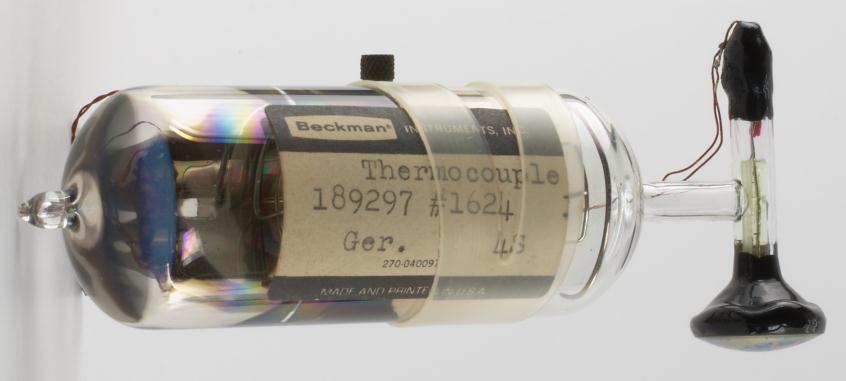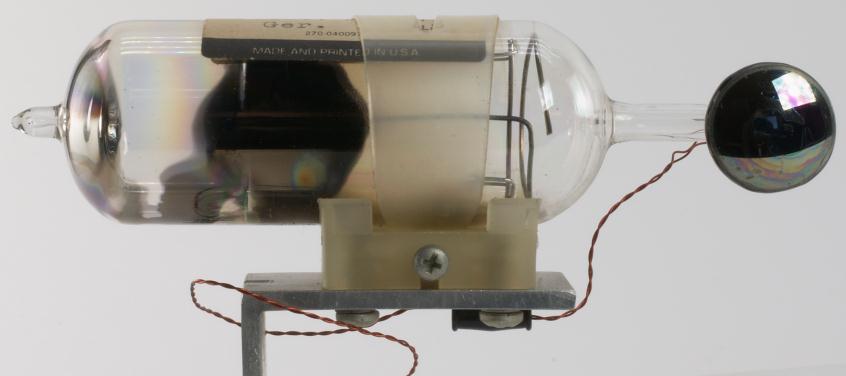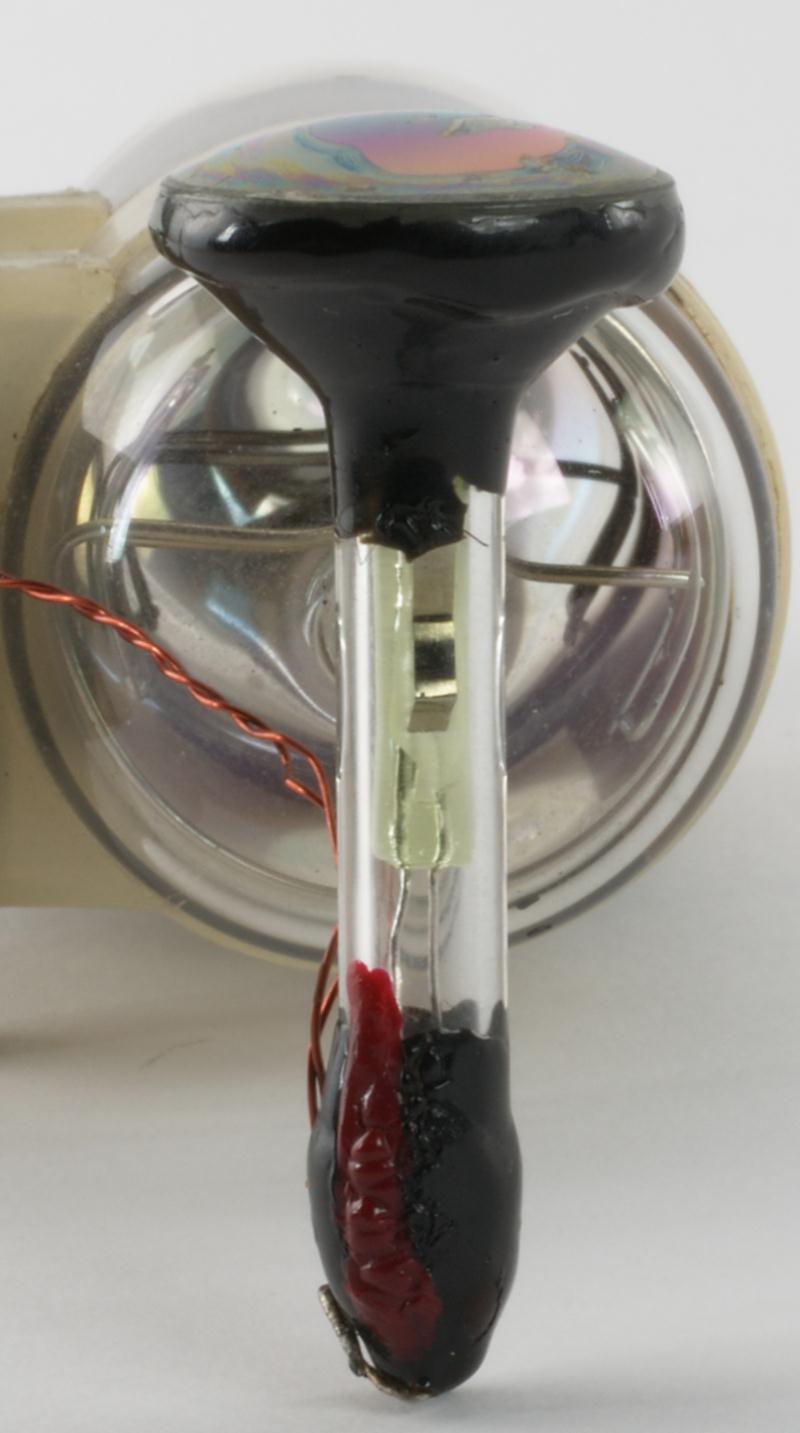 Longueur • Length • Länge : 126 mm • 5"
Diamètre de l'ampoule • Bulb diameter • Kolbendurchmesser : 32 mm • 1 3/10"
---
Le contenu de ce site est sous copyleft

The content of this site is under copyleft

Der Inhalt dieser Website steht unter Copyleft