Amperex C100A Gridless oscillator tube
Tube oscillateur sans grille
Röhre ohne Gitter
This tube, produced by Collins in partnership with Amperex, was developed by Robert H. Goddard (the rocket inventor) as a workaround of the RCA patent on the De Forest conventional crystal oscillator, which RCA refused to license to Collins.
The tube has six vertical filaments around two central anodes, and two external perforated electrostatic control elements, connected to a base pin.
It was introduced in 1935, and used in the Collins 45A transmitter and the 30FXC set.
Filament: 2.5 V - 1.75 A
Max. Plate Dissipation: 5 W
Plate Resistance: 10000 ohms (plate to plate impedance)
Amplification Factor: 3
D.C. Plate Voltage: 225 V (max. 250 V)
D.C. Plate Current: 0.022 A
Power Output: 0.75 W
Fiche technique • Data sheet • Datenblatt: Collins.pdf
Liens • Links:


Collins Collector Association

Hauteur • Height • Höhe : 143 mm • 5" 6/10
Diamètre • Diameter • Durchmesser : 28 mm • 1" 1/10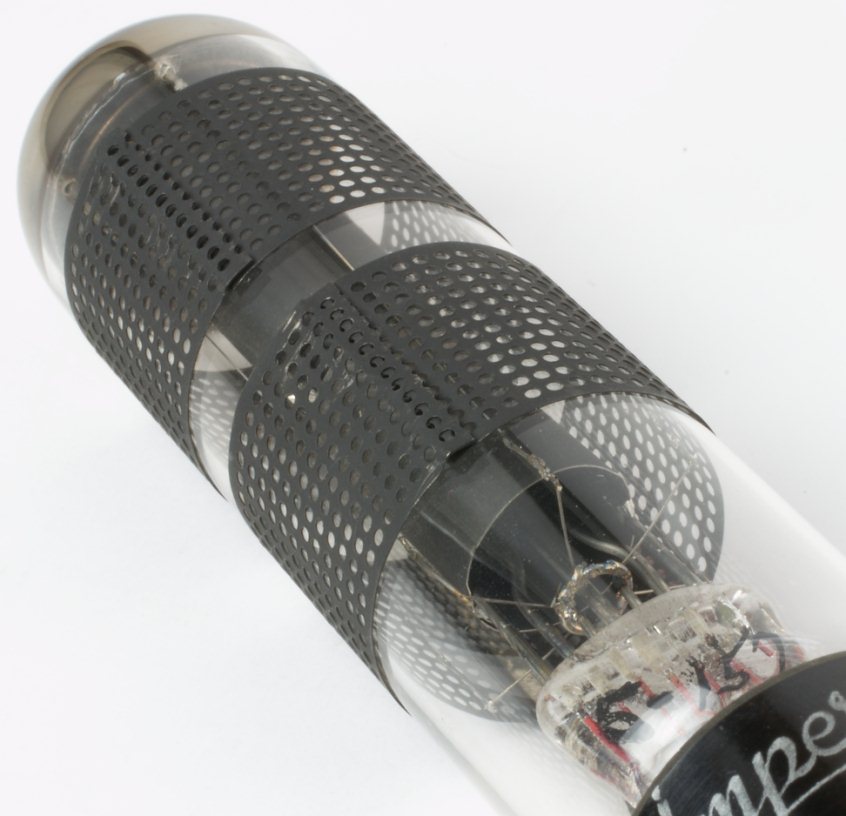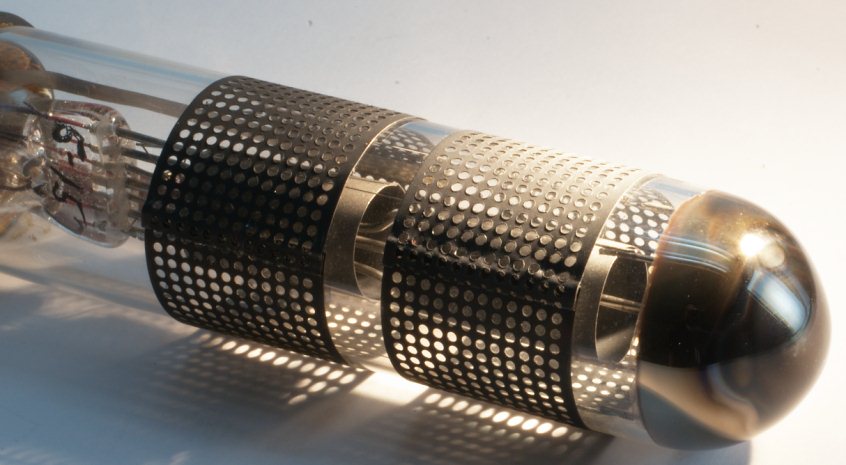 ---
Le contenu de ce site est sous copyleft

The content of this site is under copyleft

Der Inhalt dieser Website steht unter Copyleft