PHILIPS E4T Beam Deflection Tube with Ribbon Shaped Beam
Tube à déviation de faisceau à faisceau laminaire
Elektronenstrahlablenkröhre mit bandförmigem Electronenstrahl
Similar to the E80T, probably with different deflection sensitivity. No data available. It does not appear in any Philips data book.
The only visible difference between the two is the presence of a getter deposit on the E4T but not the E80T.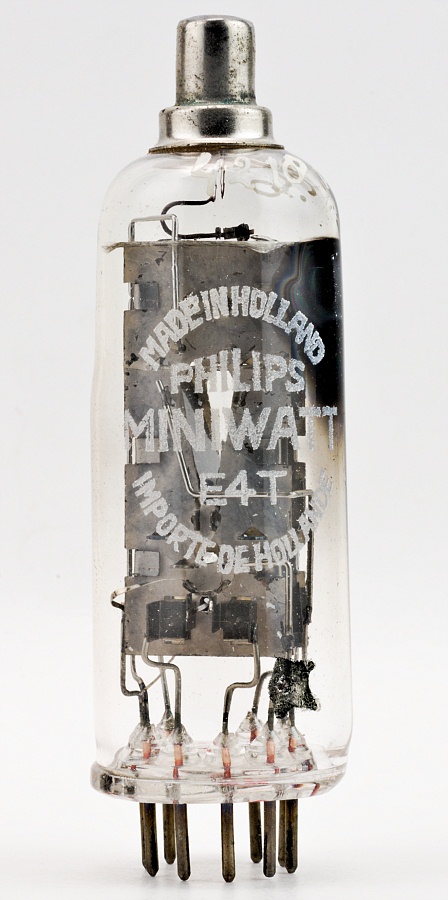 Hauteur • Height • Höhe : 68 mm • 2" 5/8
Diamètre • Diameter • Durchmesser : 20 mm • 3/4"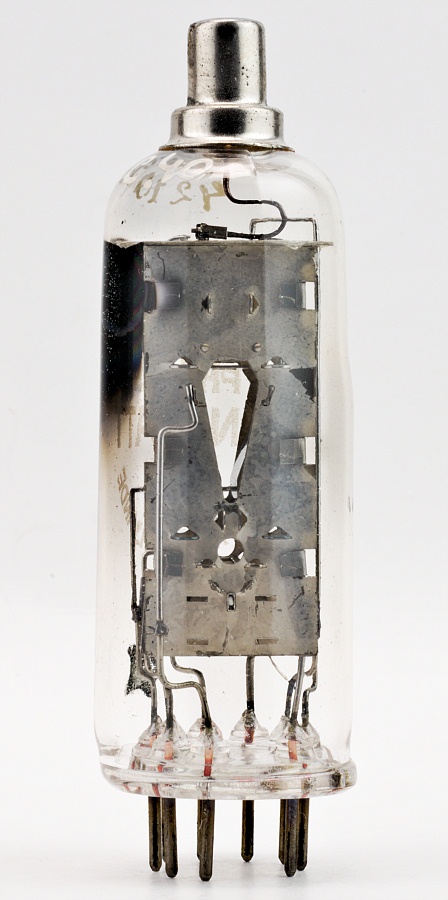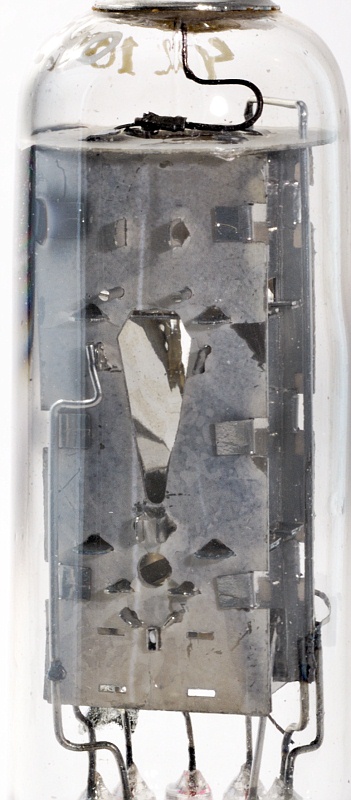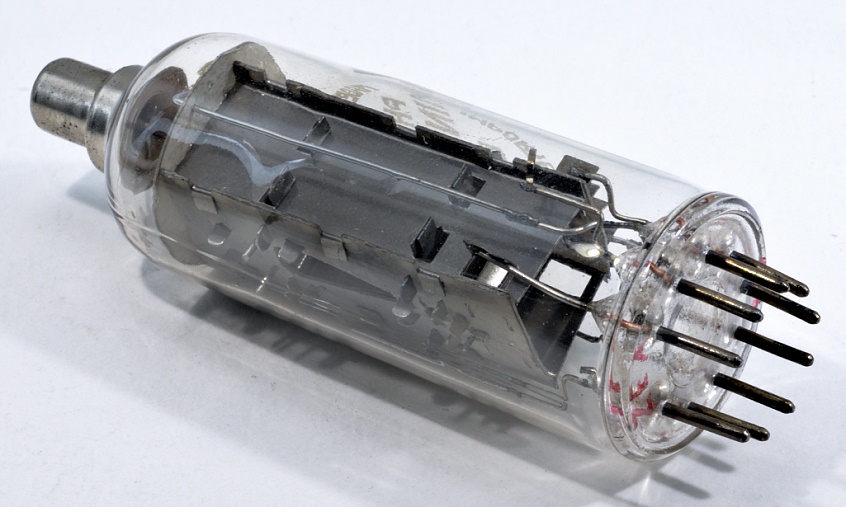 ---
Le contenu de ce site est sous copyleft

The content of this site is under copyleft

Der Inhalt dieser Website steht unter Copyleft