G.E.C. TUNEON Neon Filled Tuning Indicator
Indicateur visuel d'accord au néon
Abstimm- und Amplitudenröhre
Intended for use as a visual indication of the correct tuning point in an AVC receiver. On the passage of a small current through the tube a luminous glow appears on the long electrode. If the tube is connected in a suitable circuit correct tuning is indicated when the glow is of maximum length.
Fiche technique • Data sheet • Datenblatt: TUNEON.pdf

Hauteur • Height • Höhe : 110 mm • 4" 3/8
Diamètre • Diameter • Durchmesser : 13 mm • 1/2"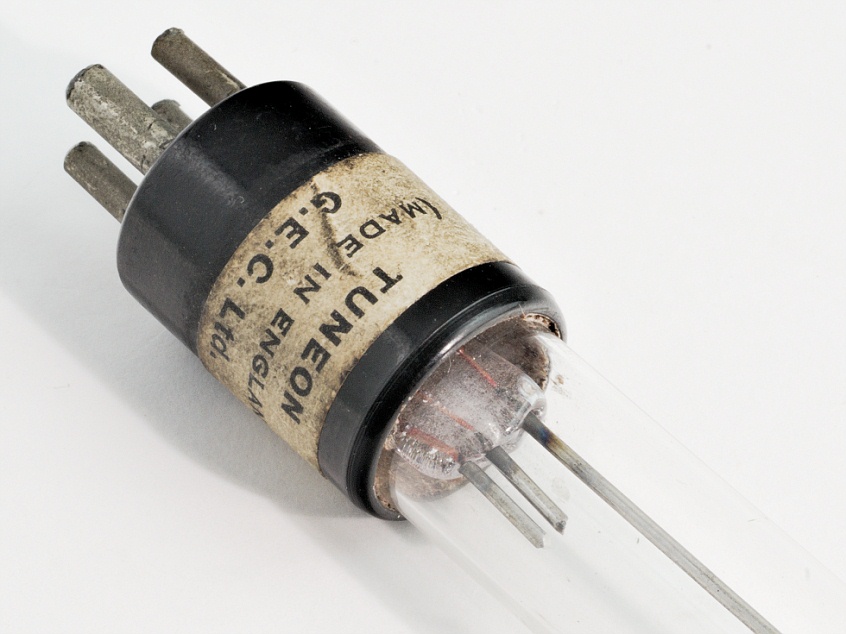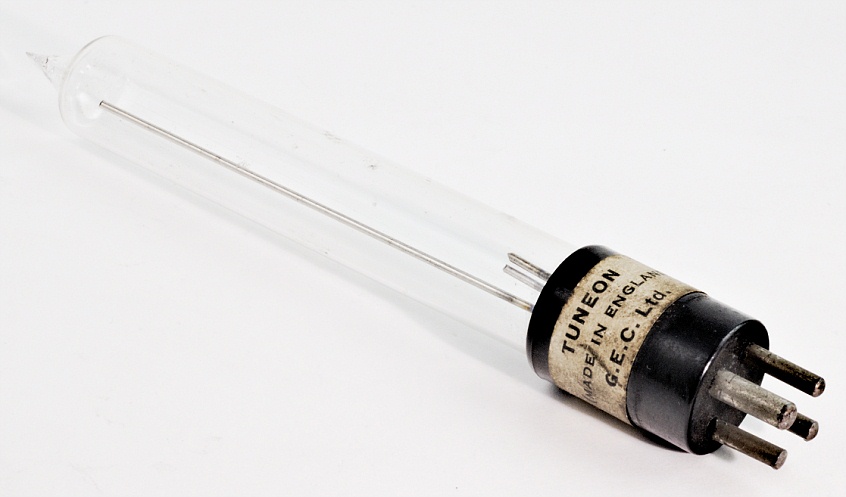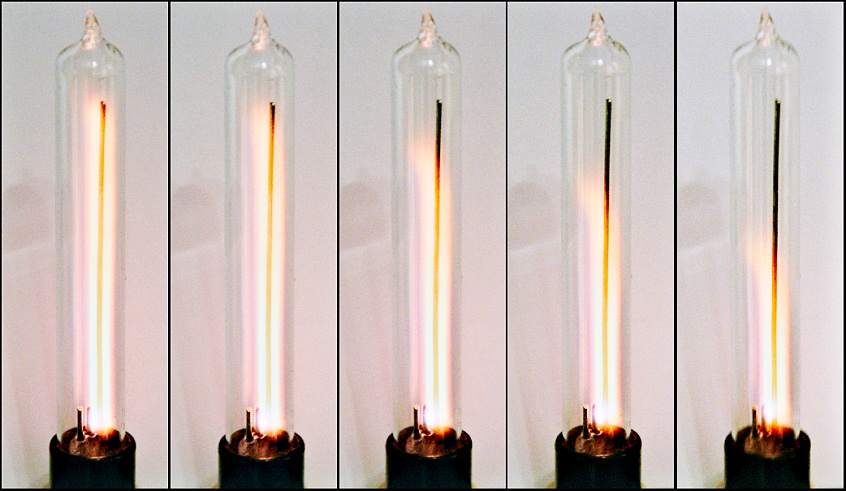 ---
Le contenu de ce site est sous copyleft

The content of this site is under copyleft

Der Inhalt dieser Website steht unter Copyleft