BRIMAR (STC) Tunograph, Visual Tuning Indicator
Tube indicateur d'accord
Abstimmanzeigeröhre
The Tunograph has been designed for incorporation into radio sets in order to indicate visually when any particular station is tuned in correctly. By means of the Tunograph it is possible to adjust a set more accurately and easily than by the usual method of tuning by ear.
The Tunograph is actually a miniature cathode ray oscillograph with one pair of deflecting plates mounted in a glass envelope with the leads brought out to a 5-pin valve base. The overall length is not greater than 5½ inches and the maximum diameter is 2 inches. The filament connections are brought out to the usual filament or heater pins, the anode and one deflecting plate to the anode pin, and the second deflecting plate to the grid pin. When a 5-pin base is fitted the shield around the filament is connected to the centre pin which for normal use should be strapped to one of the filament pins. With a 4-pin base the shield is connected to the filament internally.
Instead of viewing the fluorescent spot or line through the end of the bulb, as is usually the case, the screen is carried on a metal plate inclined at an angle to the axis of the cathode ray beam and the spot is viewed through the side of the bulb. The Tunograph is designed to cause the fluorescent spot to fall at one end of the screen when no voltage is applied to the deflecting plates, thus making full use of the total length of screen available.
Once launched, the Tunograph was overtaken in 1935 by the American RCA 6E5G, which rendered it obsolete overnight.
Video: Tunograph.mp4
Fiche technique • Data sheet • Datenblatt: TUNOGRAPH.pdf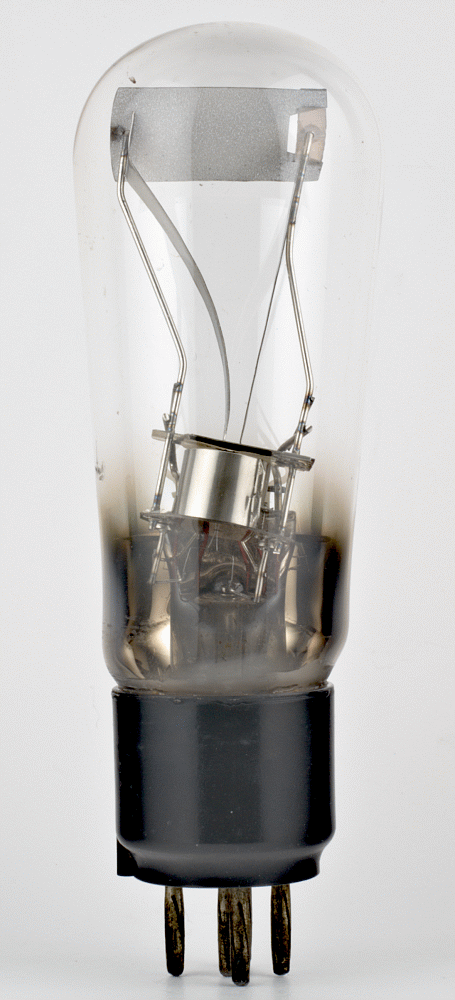 Hauteur • Height • Höhe : 148 mm • 5" 7/8
Diamètre • Diameter • Durchmesser : 48 mm • 1" 7/8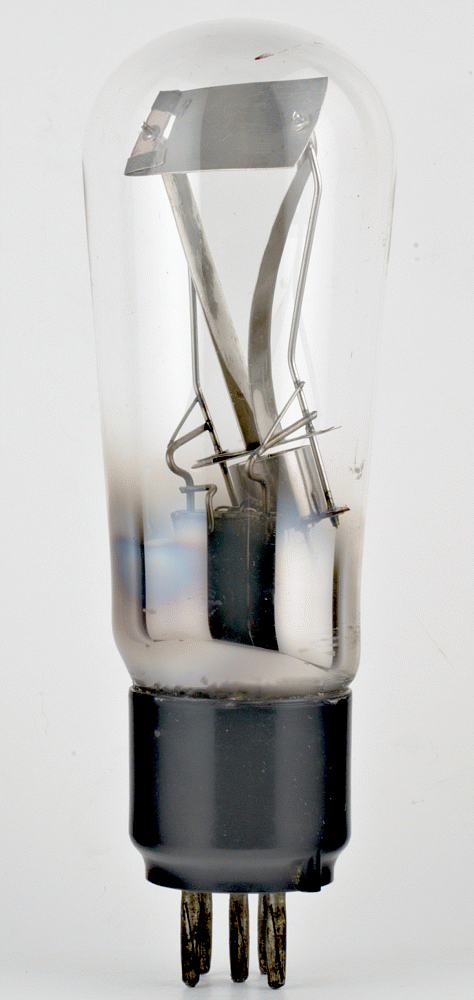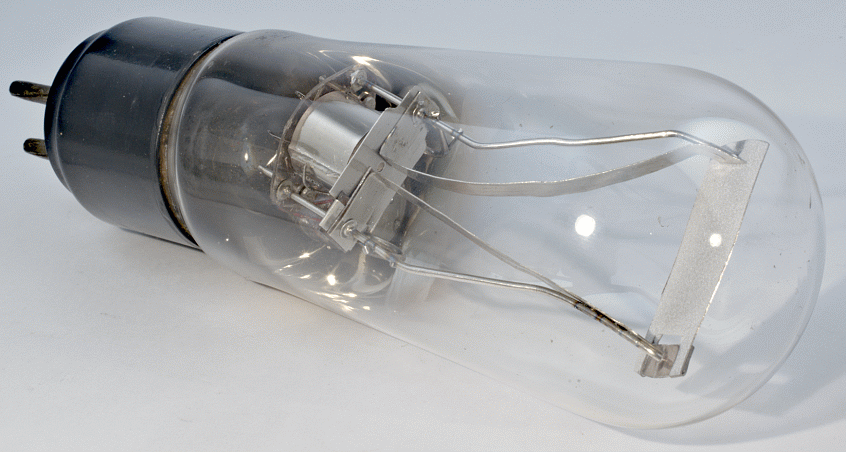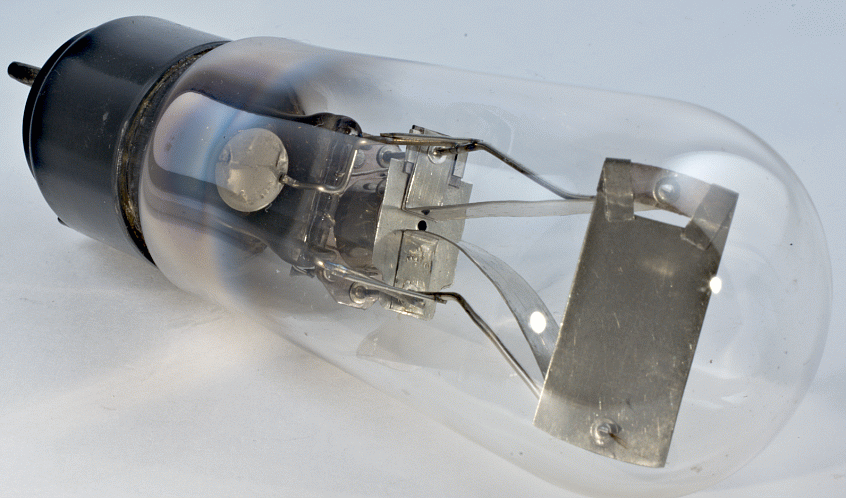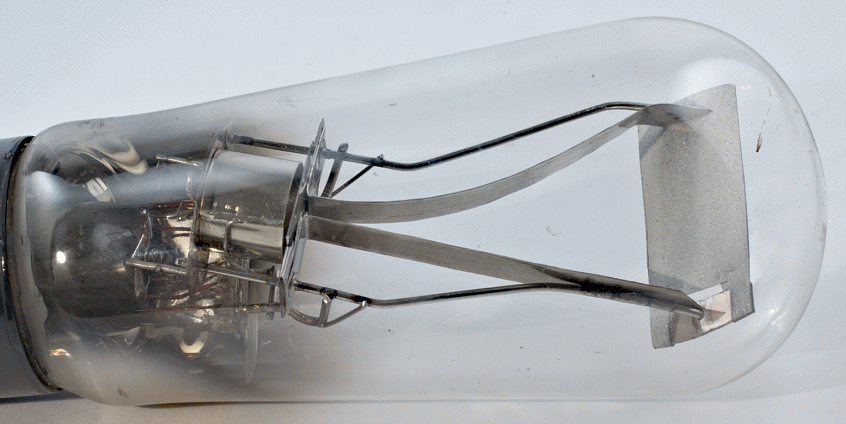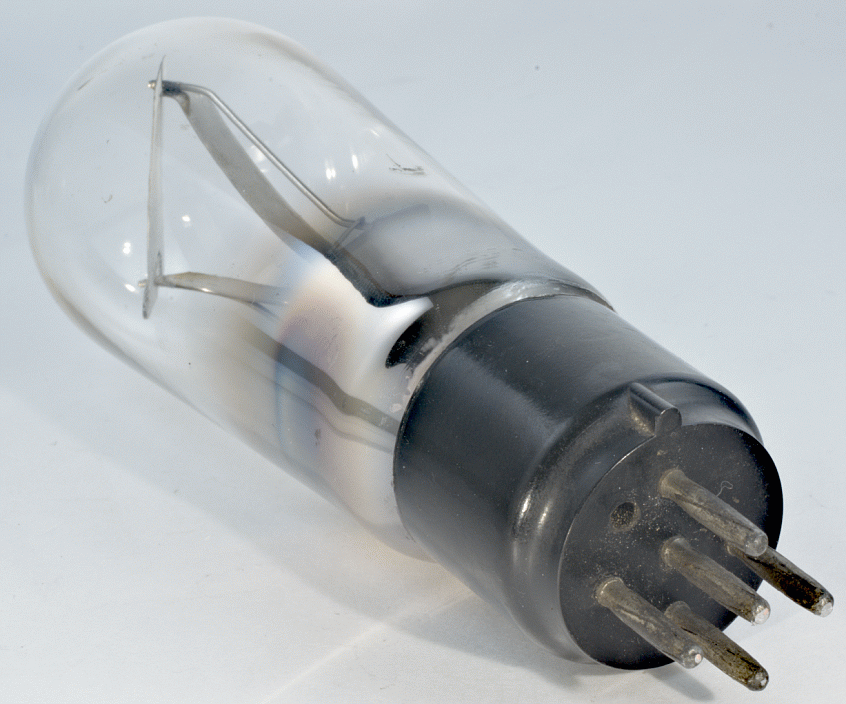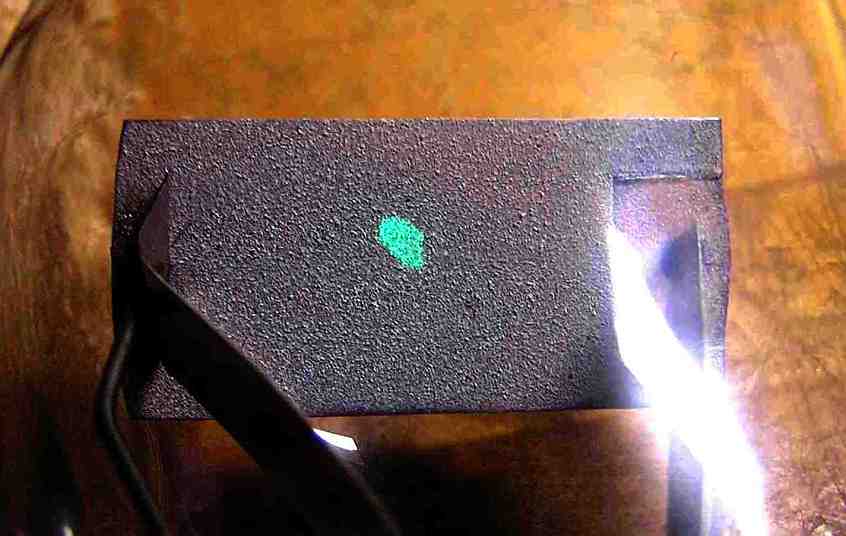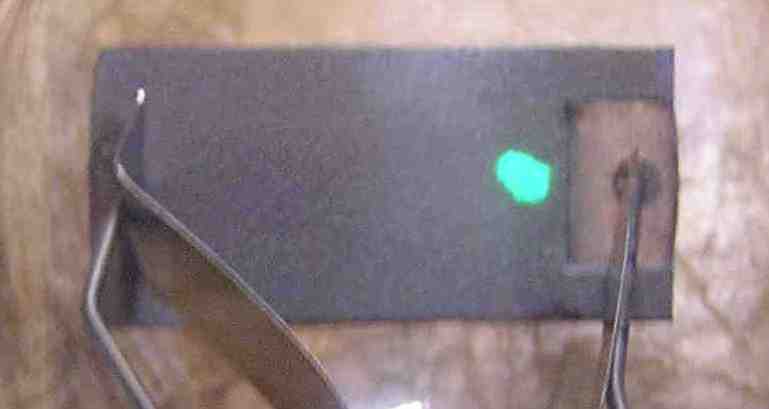 ---
Le contenu de ce site est sous copyleft

The content of this site is under copyleft

Der Inhalt dieser Website steht unter Copyleft