Motorisierter variabler Kondensator für FuG15 Flugzeugtransceiver
Motorized variable capacitor for FuG15 transceiver
Condensateur variable motorisé pour émetteur-récepteur FuG15
FuG stands for Funkgerät, meaning "radio equipment".
During World War II, the German Luftwaffe relied on an increasingly diverse array of electronic communications equipments. The FuG15 was intended as the next standard aircraft transceiver to replace earlier series units. It was unusual in using FM as well as AM for voice. Operating frequency was 37.8 to 47.7 MHz. It could be fitted with a remote control system that allowed the pilot to control it rather than the radio operator. The FuG15 has also been installed on the Sonderkraftfahrzeug 252, a light armoured ammunition carrier.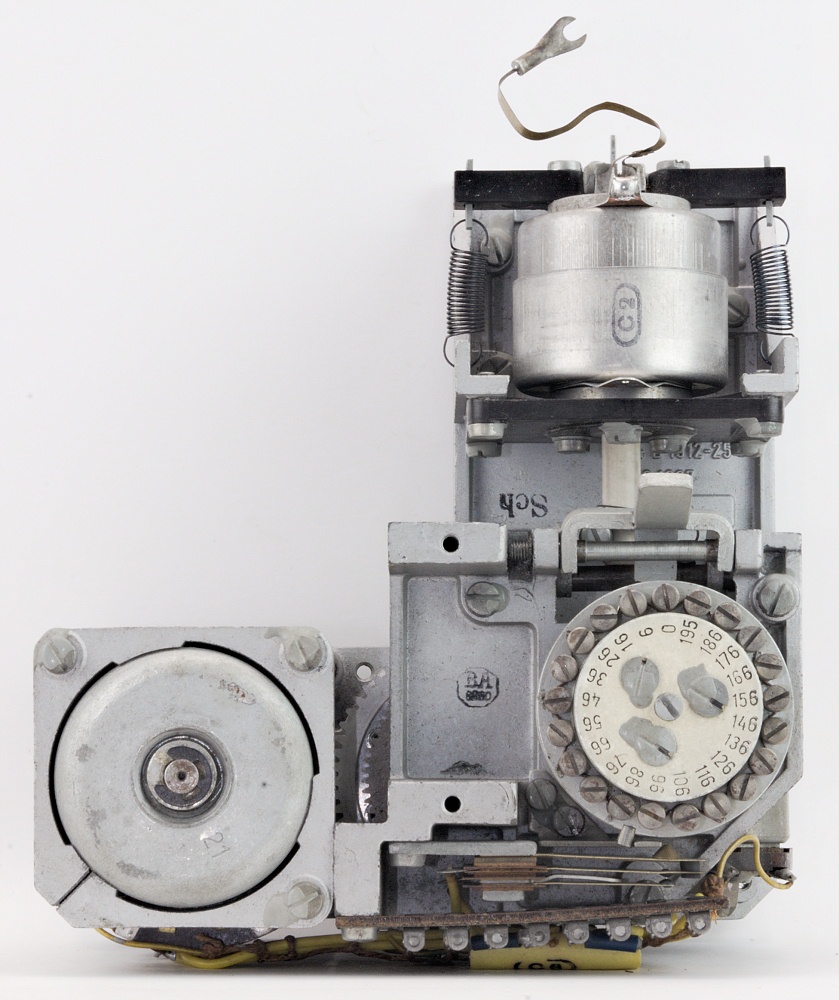 135 x 114 x 62 mm • 5"1/4 x 4"1/2 x 2"1/2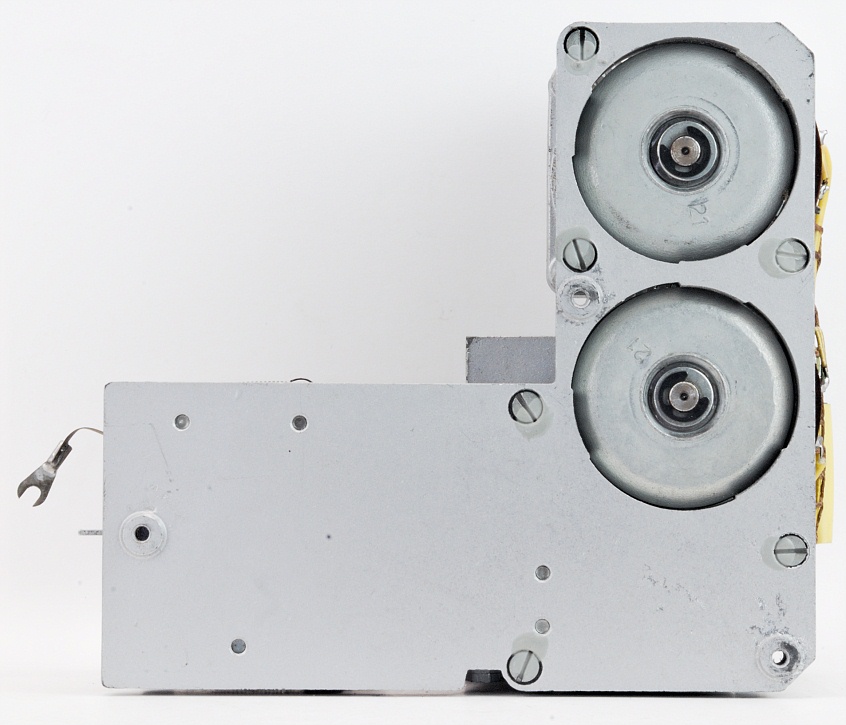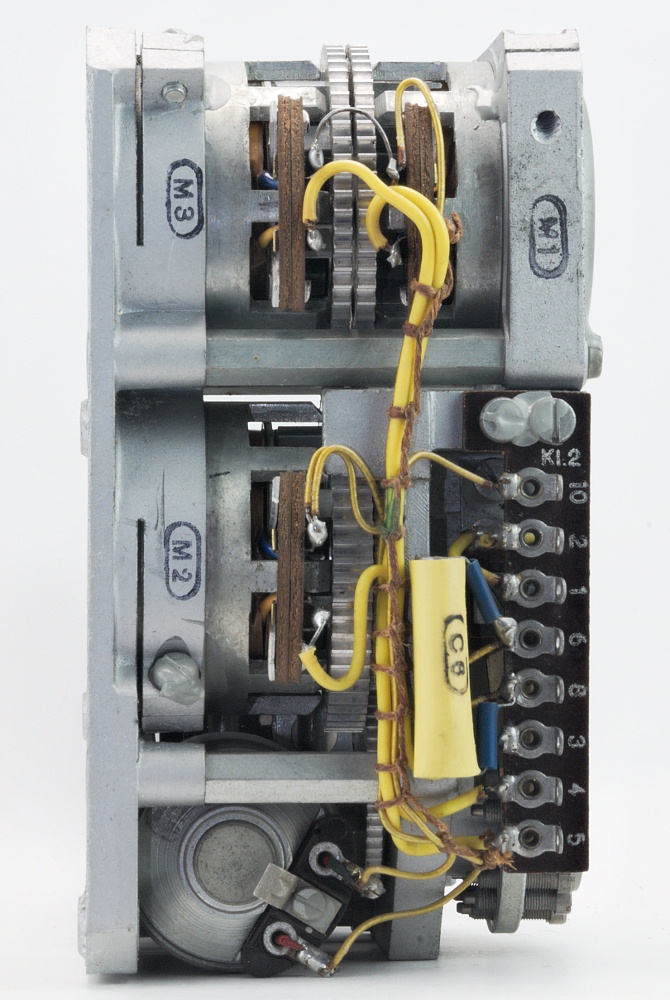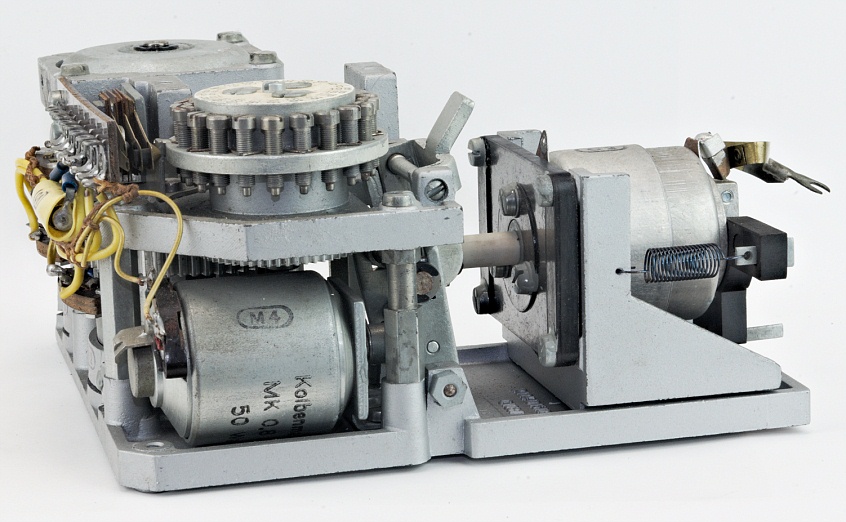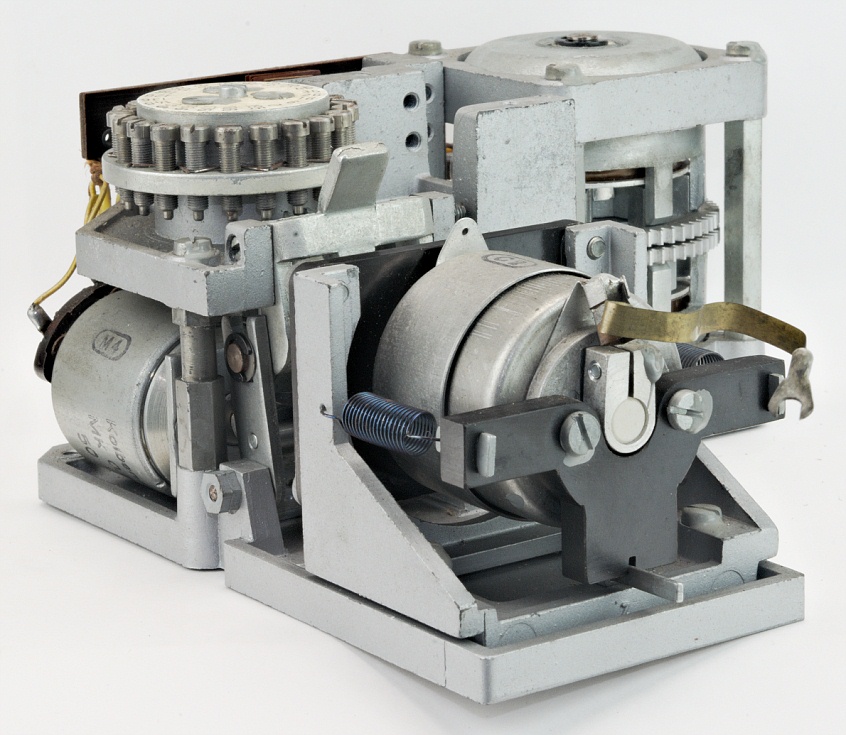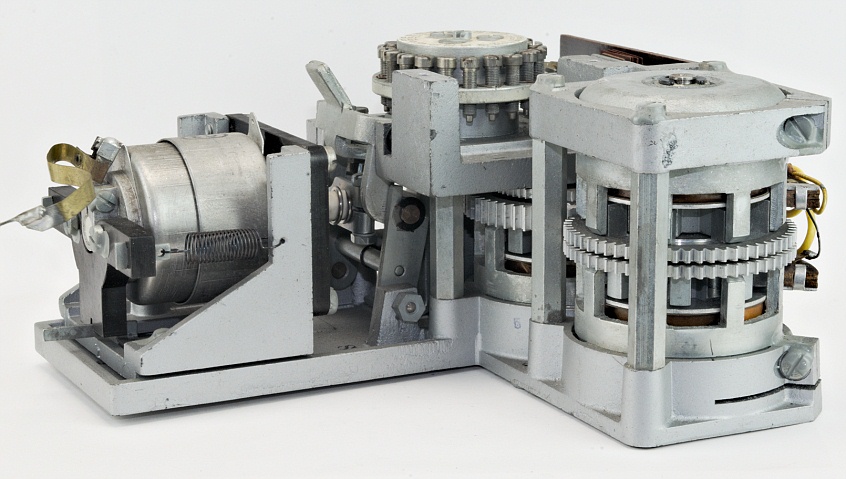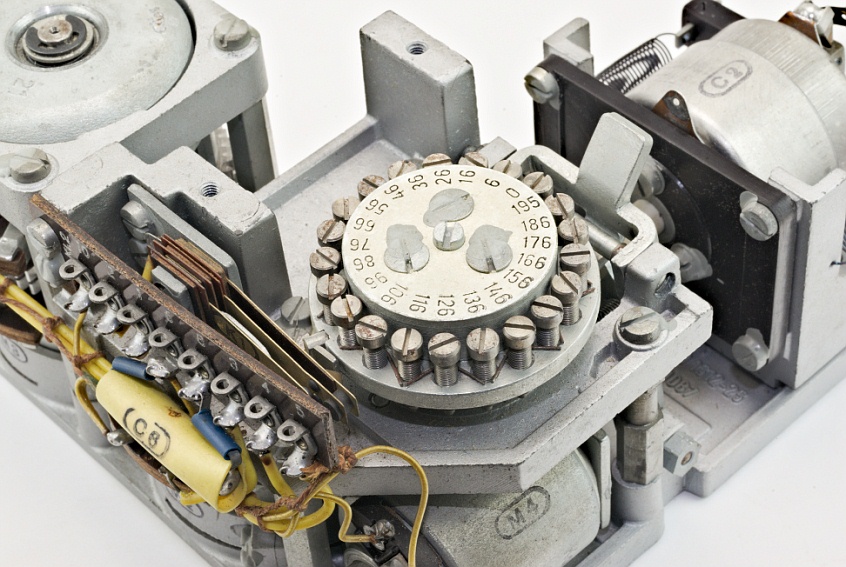 ---
Le contenu de ce site est sous copyleft

The content of this site is under copyleft

Der Inhalt dieser Website steht unter Copyleft