VALVO YK1001 U.H.F. Power Klystron
Klystron de puissance
Hochleistungsklystron
470 to 860 MHz.
For TV Transmission.
Power output: 11 kW.
Designed for four external resonant cavities.
Forced air cooled.
Fiche technique • Data sheet • Datenblatt: YK1001a.pdf & YK1001b.pdf
• J. A. van der Vorm Lucardie, Television transmitters for the ultra-high frequency band
• Klystron YK-1001 Details on Udo Radtke's website
Thanks to Eric Tauecchio for his help in bringing this tube back home.


Click to enlarge
Hauteur • Height • Höhe : 164 cm • 5'4"9/16
16 x 21 cm • 6"1/4 x 8"1/4


Click to enlarge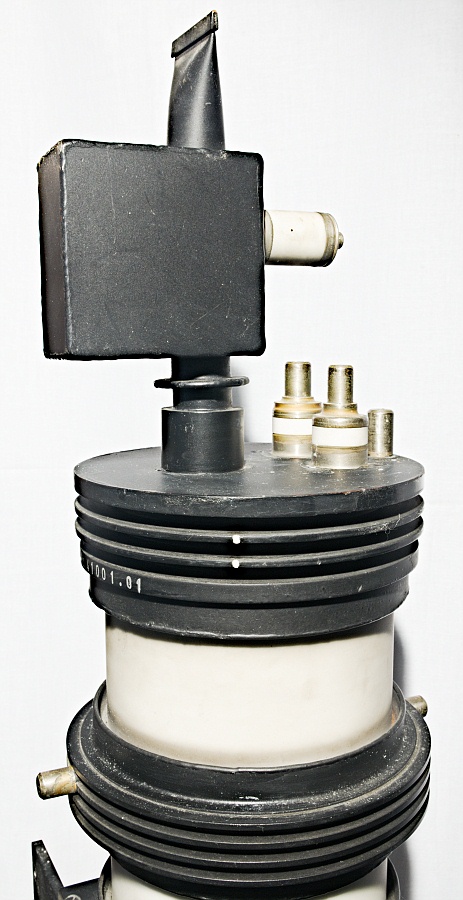 Top: the getter-ion pump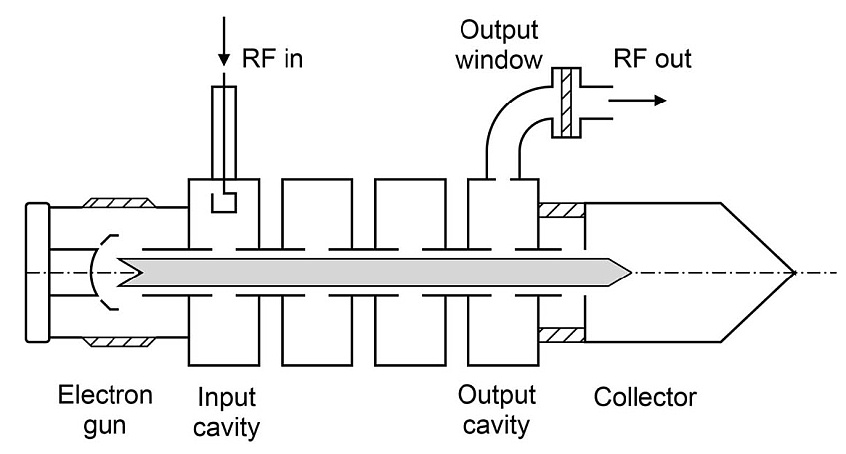 Principle of the 4-cavity klystron amplifier
---
Le contenu de ce site est sous copyleft

The content of this site is under copyleft

Der Inhalt dieser Website steht unter Copyleft