EEV IOT8303 Inductive Output Tube (Klystrode)
Tube à sortie inductive
English Electric Valve Company, now E2V Technologies Limited, Chelmsford, Essex, England (acquired by US company Teledyne Technologies in March 2017).
Inductive Output Tube amplifier for use in the output stage of transmitters in UHF television service.
Superseded by the IOTD250.
Tube rating peak digital : 33 + 3.3 kW.
Frequency range : 470 - 810 MHz.
Electromagnetically focused electron beam.
The IOT body and collector are liquid cooled.
• The inductive output tube. The latest generation of amplifier for digital terrestrial television transmission
• The Mode of Operation of the EEV IOT (Inductive Output Tube) and its Use in UHF Television Transmitters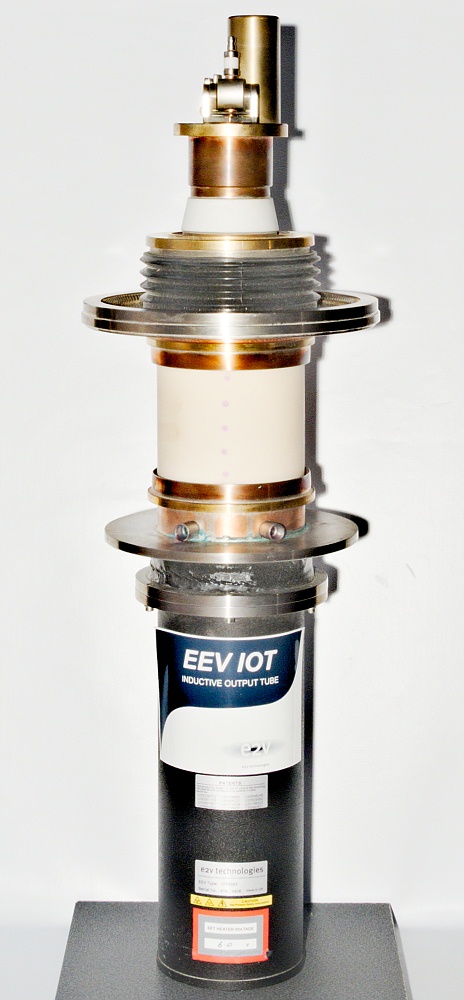 Hauteur • Height • Höhe : 76 cm • 29" 7/8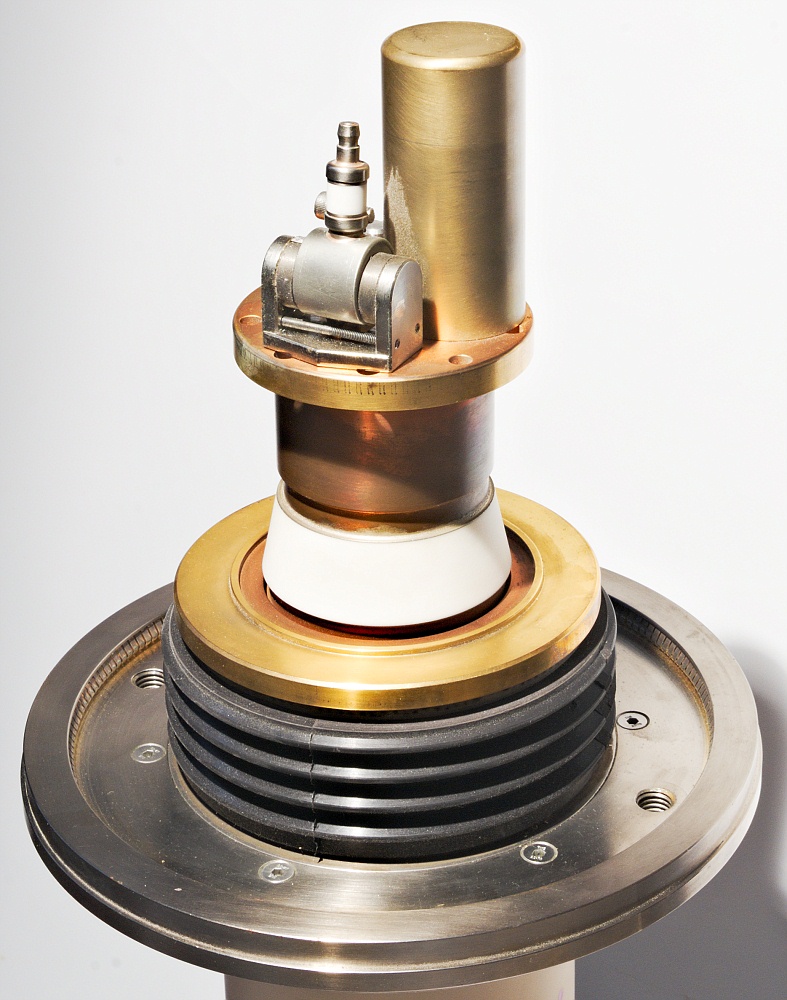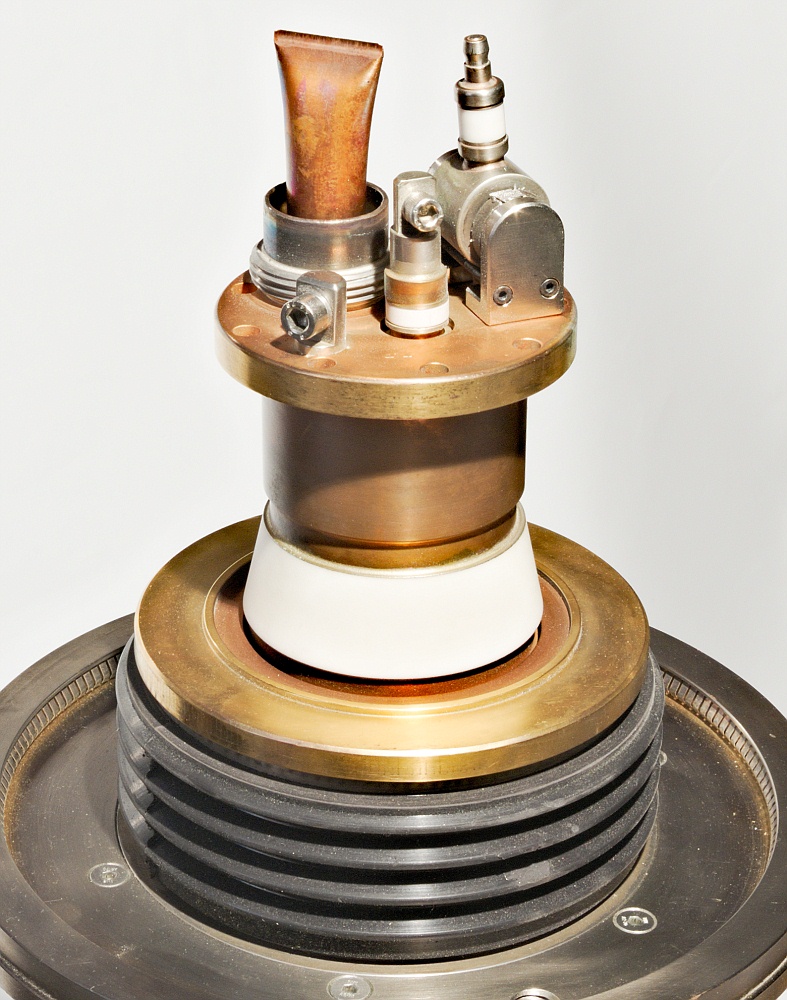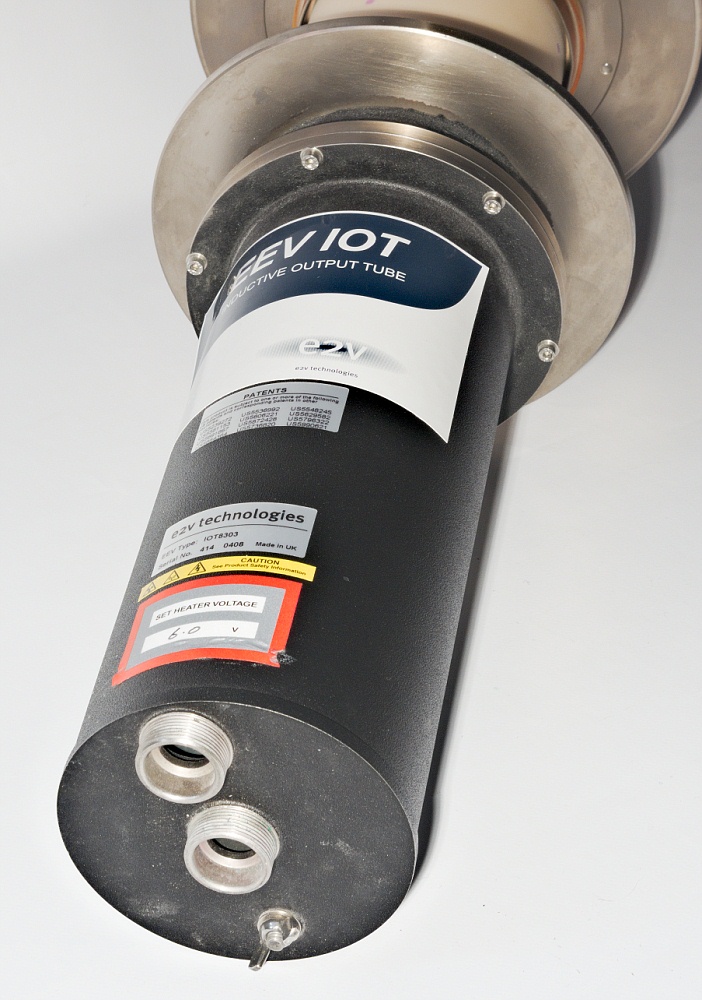 ---
Le contenu de ce site est sous copyleft

The content of this site is under copyleft

Der Inhalt dieser Website steht unter Copyleft